Things I would like to say to any young girl-- And my 16 year old self!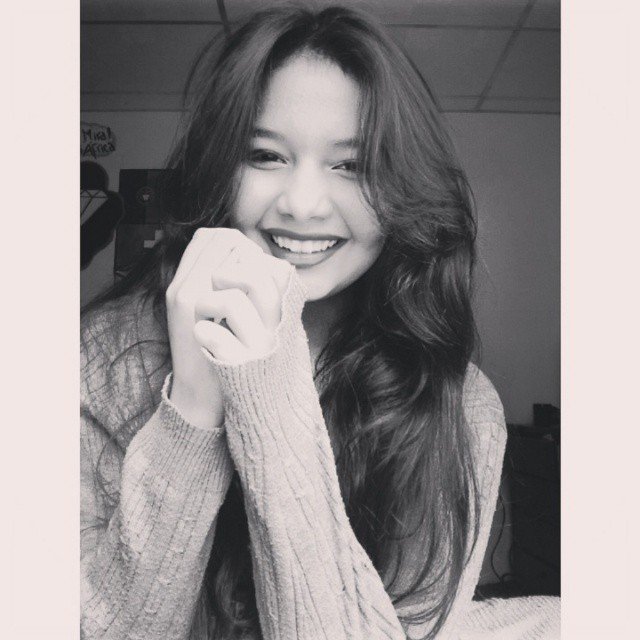 Jenn, spoiler alert: you're blonde now and cut your hair pixie. Yes you did that. It rocks! Mom hates it.
Let's play a game! Imagine you really can write down a letter for your younger self, imagine that baby you can read it and then immediately forgets it but it will remain in your subconscious... uh yeah, I would send me so much wisdom. TIME TRAVEL GO....
TO MY YOUNGER SELF:
*YOU IS SMART, YOU IS KIND, YOU IS IMPORTANT...
You are beautiful enough and you need to learn to see that on your own, to feel it, to own it and then share it with the world. No, taking selfies like you do it's not a hobbie, it's an unhealthy habit that you are using to get all the love and appreciation that you need to function. Your mom is right, you still don't see how beautiful and awesome you really are. What brings us to the next point: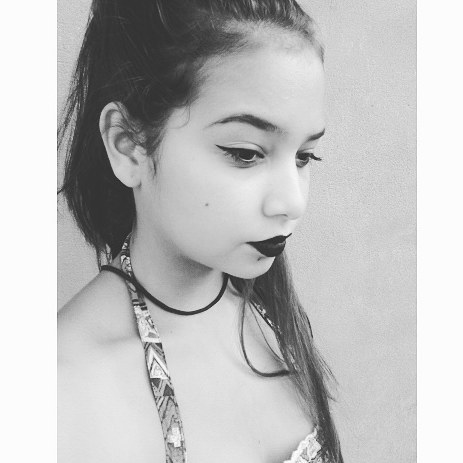 *YOUR MOM IS RIGHT...
She is right about that shady friend of yours that you are holding on to out of fear of making new friends. She is right about that horrible black lipstick that you want to wear around, what may look nice on pictures with filters looks different in person. And she is also right about you being smart enough and strong enough to go through anything, don't be so hard on yourself. Stay confident.
*DON'T LET PEOPLE STEP ON YOU...
You will find a way to be yourself and to stand up for yourself. If someone can't see the good on you, it's not because there's something wrong with you... it's more about them and what they are yet to learn than it is about you, forgive them and be sure you do love you.
*YOU WILL FIND YOURSELF IN MORE LEADERSHIP POSITIONS AND IT WILL NOT BE A COINCIDENCE ...
Yes, of course. You will be growing up and things will be happening and you will take action, and it's going to be a great moment for you. Be sure to credit yourself for that, and remember what it means when people in Morgan Freemans voice say "With great power, comes great responsibility". Don't worry you will not be alone. It's okay if it's scary and you need to breathe, but don't forget to act. Come on, Woman!
*HIGH SCHOOL IS A TEMPORARY PLACE AND YOU WILL NOT GET TO DO IT AGAIN!! YAYYYY...
Slow down... it's okay, teens can be cretins. Make sure school it's not the center of your life, find new activities and people outside school to hang out with for the sake of clarity.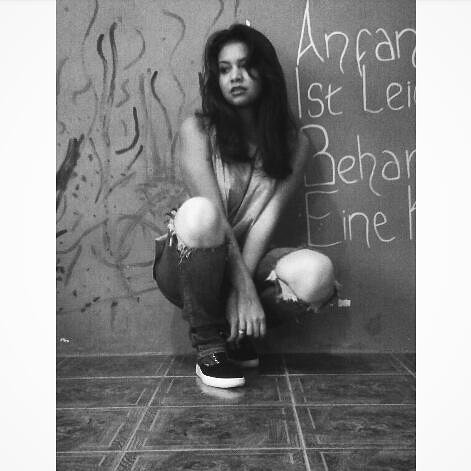 *THE BOY YOU LIKE NOW ISN'T THE PERSON YOU ARE GOING TO MARRY-- THANK GOD FOR THAT!
I know the feeling it's fun and you think he is purrrfect. But GET YOURSELF TO-GE-THER! Stop wasting so much time and energy thinking about him. Stop crediting him for the good things you are doing, yeah it can be motivating but remember it's youuu doing those things not him. A man won't give you identity, don't try to know who you are through his opinion. Don't depend on him or anyone for comfort, security, acceptance or purpose. Those are truly needs and you may not have the tools to get them on your own. Only the love of GOD for you can give you all of that, not a man.
*GO AFTER WHAT YOU WANT...
Cut your hair the way you want, to look exactly how you want to... if your hair stylist is nice.
Transform things. Transform yourself. Change is GOOD. Embrace it!
Dress how you feel like dressing. Even if it's not conventional, gurrl you just do your thing.
Don't be afraid. Nobody is going to walk you to your goal. GO ON. GET UP. IT'S YOU AND GOD ALONE.
You are not ordinary... I love you.
19 year old, Jenn.