I'm hackerbuddy, a Hacktivist, Game Dev, Thinker of Thoughts, Teacher of Things, Lover of Maths, Musician and Ex-Starwars-lover
Hello Steemians!
I'm hackerbuddy and I'm here to teach you a few things about hacking, security and coding. Don't worry, I'm one of the good guys. Really. :D
This is me below: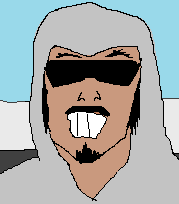 Heh. Kind of.
Nah, I don't normally wear hacker sunglasses and a grey hoodie, and I don't have a sinister smile, usually. ;) Actually, this image is a shout-out to a famous fictional hacker. Lots of Steem and mad respect to anyone who catches the reference!
Who I am now:
I'm a programmer and a musician and I spend most of my days coding or working on a release for a game that I want to release for a Kickstarter. I do a lot of scraping and code bots, but I have no plans on making Steemit Bots (I don't get it, really). I don't hurt people with my code, I only try to help others. It makes me super mad when people use coding for evil, nefarious purposes, such as identity theft or making bot-nets.
I'm very passionate about teaching people about technology and programming. I'm very pro-tech when technology helps humans (robotic limbs for amputees, medicinal tech, safety tech) and VERY ANTI-TECH when technology is slightly bad or downright negative (most social media, big data collection, automating to get rich even richer with no jobs for the middle-class). Technology is great...when it's not increasing inequality and allowing Big Brother or Big Corps like Google to spy on us and sell our info.
......
Onto to our first fun hacking tidbit!!
So, have you been pwned?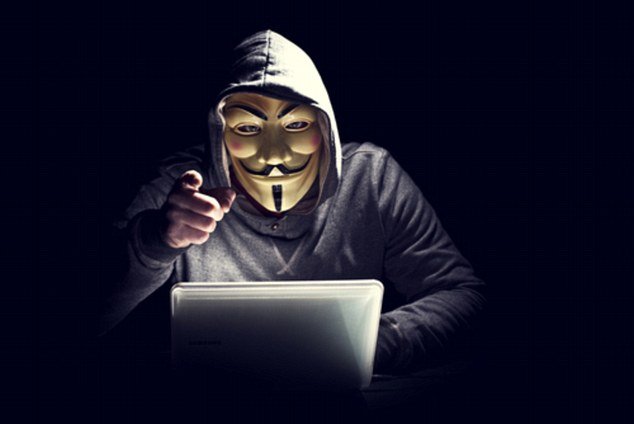 Meaning, have you been hacked? Chances are, if you have, you probably wouldn't know...except now, thanks to the Internet, and Pastebin, this amazing website, you will know!!
So, have you been pwned?? I have! :( So actually, having only one breach is not too bad. Many people, unfortunately, have their account information publicly online on multiple sources.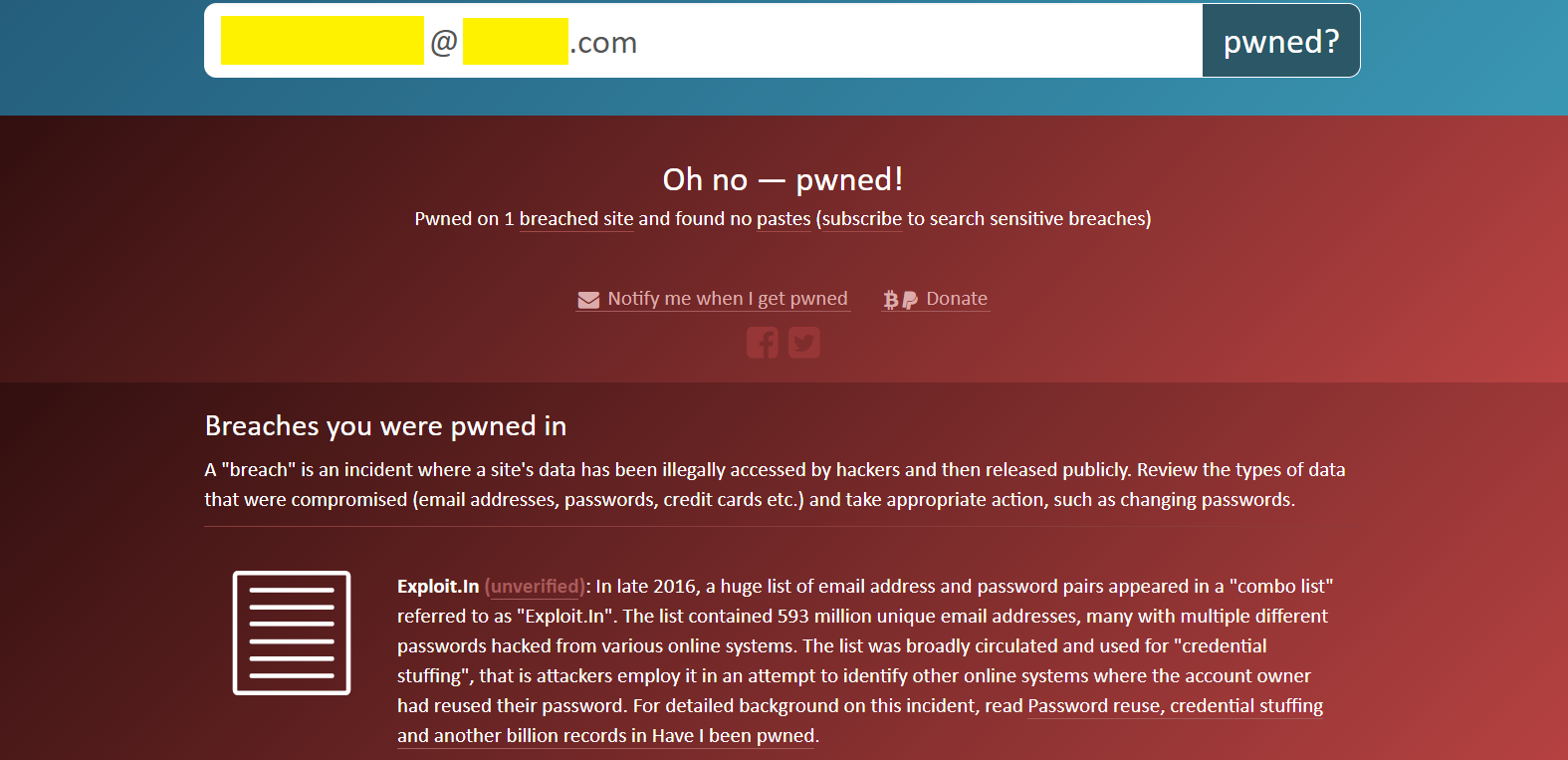 As you can see in the image, there is detailed information about the data breach. Most of this data is aggregated from a publicly available website for hackers and script-kiddies, Pastebin. (Disclaimer: NSFW, tread with care)
https://pastebin.com/ (may contain information NSFW and place your ip on watchlists)
Disturbingly, there are millions of usernames and passwords out there in the open on pastebin. If you search for your email, you will probably find it. If you wanna become a script-kiddie, I don't recommend it, but this is script-kiddie heaven. Free accounts and passes for days.
So have you been pwned? Post a screenshot in the comments below and PLEASE WHITE OUT YOUR INFORMATION ;)
Bonus Steem and my sympathes to the most hacked account!! ;)
Cheers!
hackerbuddy