Hi, steemers
Around two months ago my teammates at cyberFund (cyber.fund) got excited about steemit. Our focus at cyberFund is a deep analysis of all "living and breathing" blockchains (as you shoud know if you follow @hipster), and we are especially keen on following new projects launched (or to be launched) by our favourite teams of developers.
@hipster posted here 2 months ago for the first time, and since then he has started promoting heavily steemit as the best blog platform. I am not very fond of blogs per se, so it took me a while to write my first post here, but finally I am doing it.
Blockchain technology fascinates me and it does so for a very simple reason. It is not decentralization, or continuous recordkeeping, as you might think. It is economic empowerment of everybody who gets involved into blockchainspace. The embedded economic incentives are something that attracts users and makes blockchains sustainably decentralized. steemit is a fine illustration to that principle, and I am keen to be a part of this community as it is destined to grow and become more and more diverse and interesting.
cyberFund plays an important role in my life (I have been learning a lot since I got involved in this adventure). As someone who is capable of explaing complex things in simple words I am focusing on bringing the knowledge on blockchains forward, to those who could benefit from blockchains in different ways either using them or building their own product or services on them. These "talking, sharing knowledge activities" I enjoy tremendously because at the end there are always smiling (or amazed) people thankful as they have learned something new.
![] (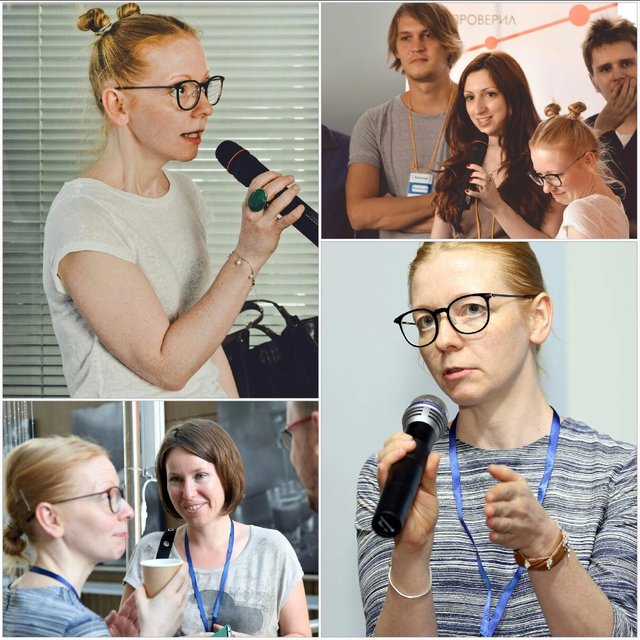 )
That's enough for the first time, I think. More posts are coming :)