MY FIRST POST ON STEEMIT!!! 😜😊
Hi everyone!
I'm Nena and I just joind steemit today!!
At first I was a little scared how this thing even works?!? Were you too?
But then my little helper came in ... and now everything is a lot easier.
Let me introduce you to my helper: Nelson the cat!!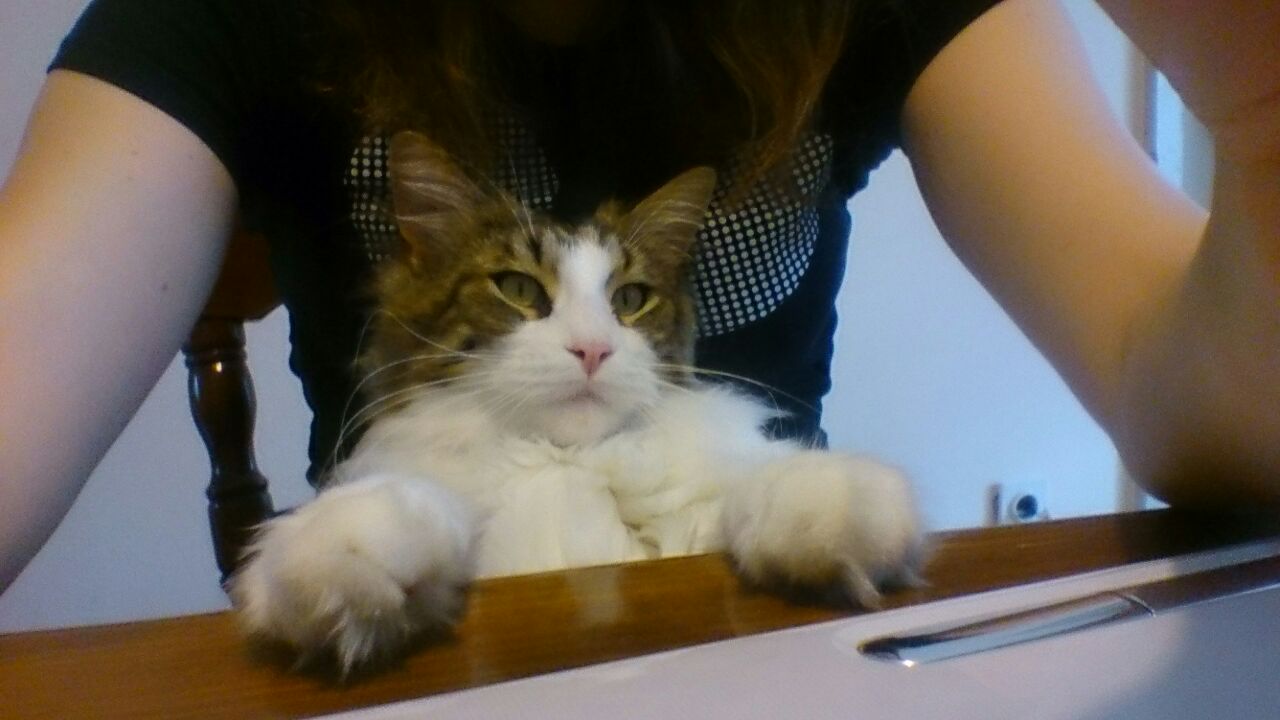 He's a maine coon cat...
This photo was taken while we were thinking about how to start on steemit :-)
Where are you "steemet people" all from?
I'm from Slovenia... do you know where Slovenia is?
Have a great day!
Nena and Nelson :-)