Introducing The Amazing QiQi, My First Born Daughter
I made my first post on the important topic of parenting/education last week, and thankfully there was a lot of positive support and requests for more on this topic. I am very pleased about this, because as I said this topic is of the utmost importance to me.
One of my quotes is "Parenting is the foundation of all of our lives, for better or for worse."
Before I get too much into writing posts about parenting and family, I would like to first introduce the core members of my family so you can get to know some of their uniqueness before I start posting about the inner workings of our family life.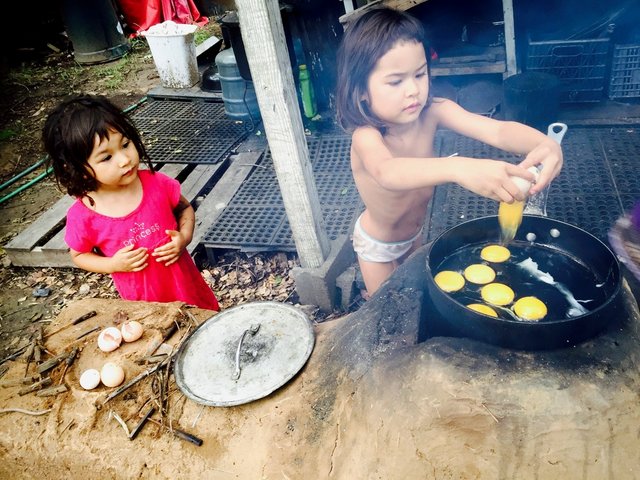 *QiQi Frying Eggs for her and her sister on an open wood burning flame, hand made earthen rocket stove*
QiQi (pronounced kiki) was born on September 17th 2011. Her given legal name is Inoquinn Deanayla Eaker Alrutz. As with all our other children, her name is a combination of mother's name (Inok) and father's name (Quinn). She named herself QiQi when she was about a year old. She kept putting her hand to her chest saying "QiQi". It was obvious she wanted her name to be QiQi, so of course we honored that. As you will soon find our children have choice in almost every single matter of their life, and their choice is honored unless it somehow legitimately hinders someone else's life.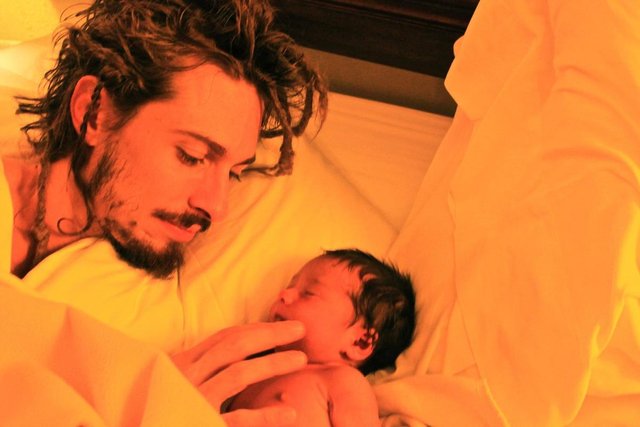 *First day for QiQi on this earth*
So her name has been QiQi ever since, which is quite amazing because QiQi is a PERFECT combination of mother and father, Q2 I2 Q squared and I squared = our daughter! This is even more amazing when you consider she was only 1 year old and had no "education" on numbers, letters, patterns, or such concepts, so it is either extraordinary coincidence or ancient wisdom beyond the year on this planet. Either way, it fits perfectly and we love it!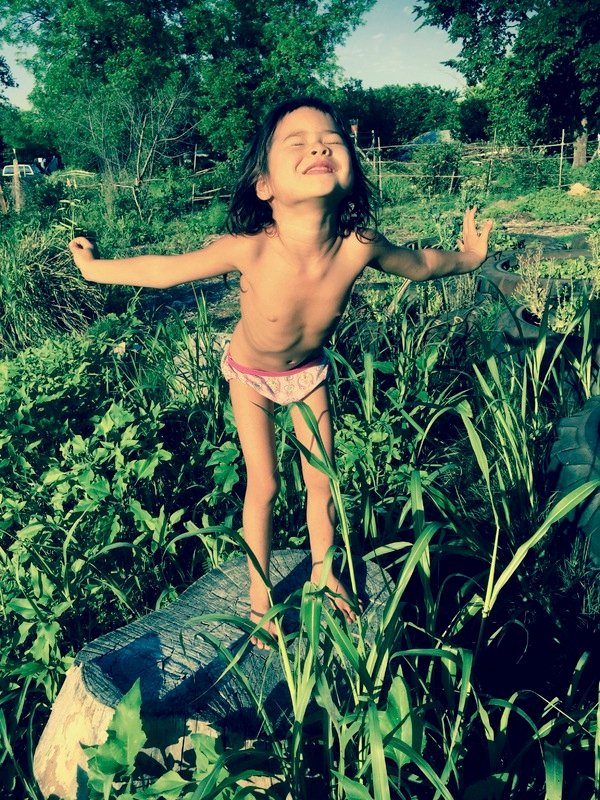 QiQi was born in Costa Rica without any professional or trained assistance of any kind, just me and her mom. We didn't speak Spanish or even know anyone there.  It wasn't easy and was even scary at points, but she was born healthy and has only continued to get healthier every day since. The birth story is AT LEAST a whole post in itself, so I will suffice with that for now.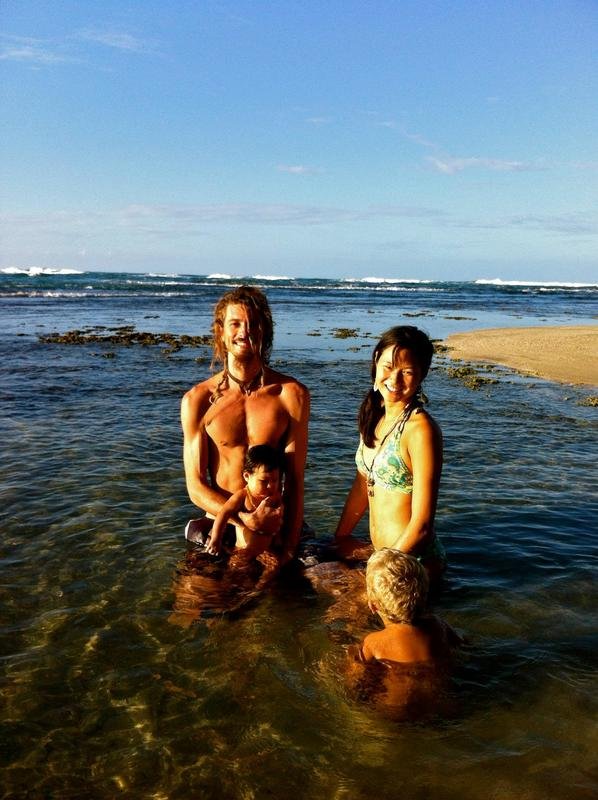 *QiQi was in the ocean almost every single day for the first 6 months of her life*
QiQi loves to dance, sing, and play with her dolls. She makes up her own songs and sings as happy as can be for up to 20 minutes at a time, all in her own world of song. 
She likes to make her own clothes for her dolls out of all kinds of materials.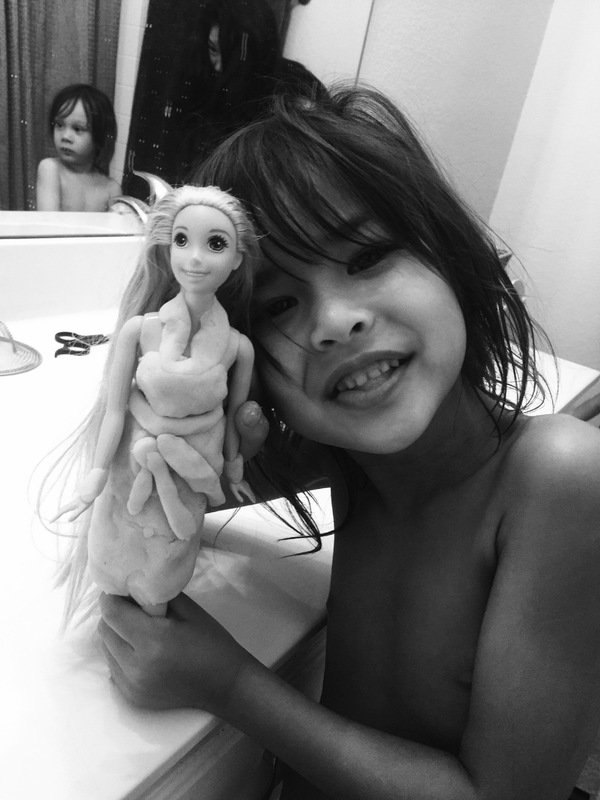 *Dress QiQi made out of home made play dough*
 She likes to draw pictures of girls with long hair in dresses. She loves to dress herself up and anyone who is willing to play dress up. She is a girly girl in a lot of ways.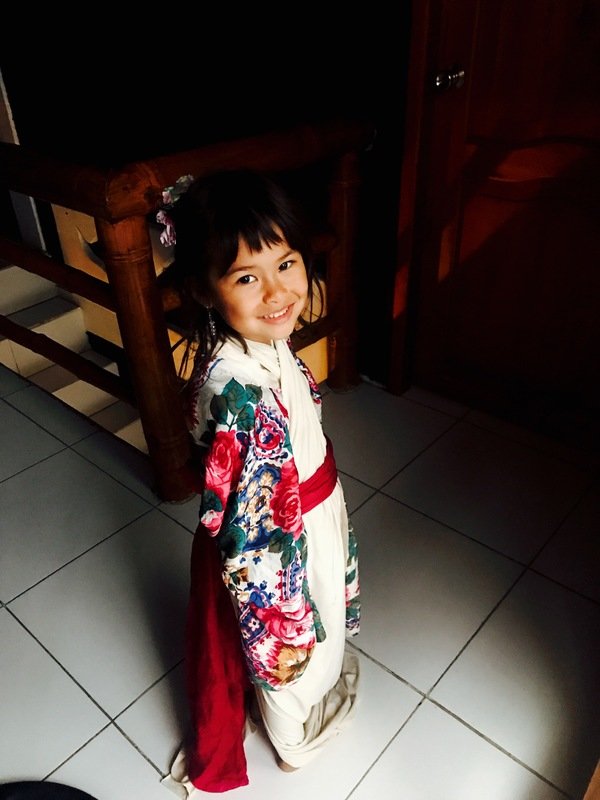 She is also very brave. She has been present for both of her younger siblings' births and was very calm and patient the whole time.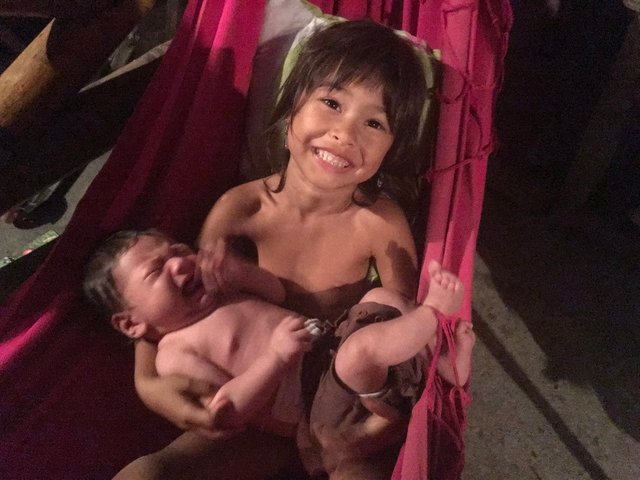 *first time holding her baby brother, he started crying pretty quick but she was thrilled and he got back to mommy*
She has been cutting vegetables and using sharp knives since she was two. She's better than a lot of adults now!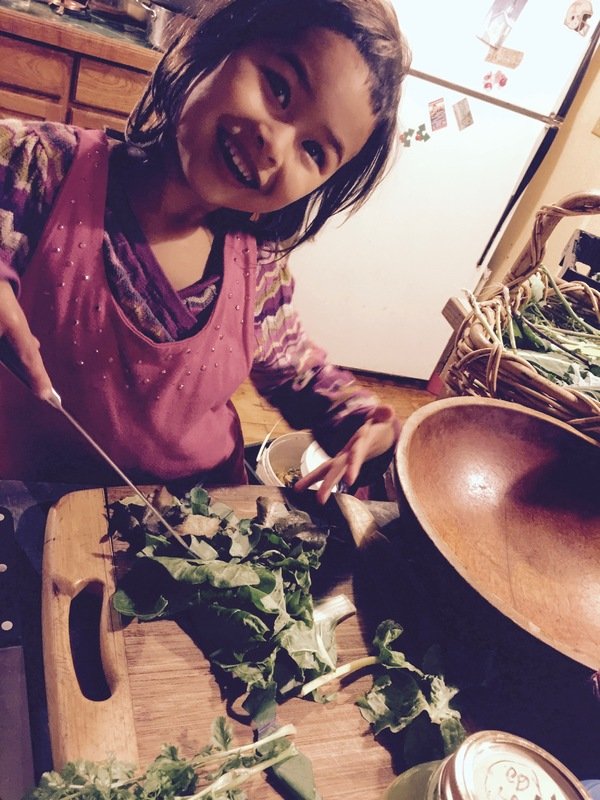 She likes to run, climb, jump on the trampoline, and even wrestle. She has been playing "kung fu" a lot lately and gets pretty fierce. She learned to hold her breath and swim at 2 years old, has been swallowing adult vitamins since she was 5, drinks her fresh squeezed green juice and can jump from 8 feet in the air onto a bed. She is very thin but very strong.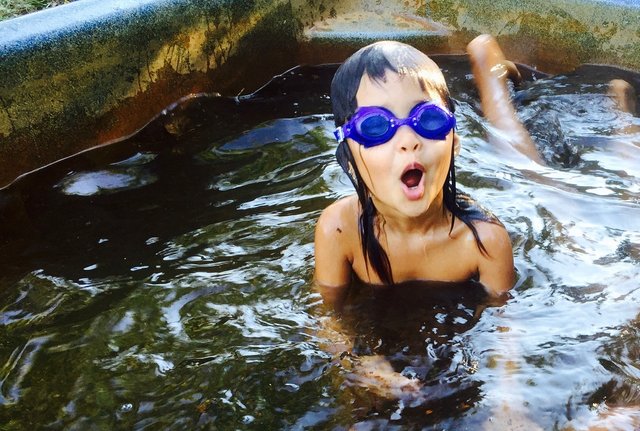 She is a great cleaner; she has been helping sweep the floors, mopping, doing dishes, and wiping counters.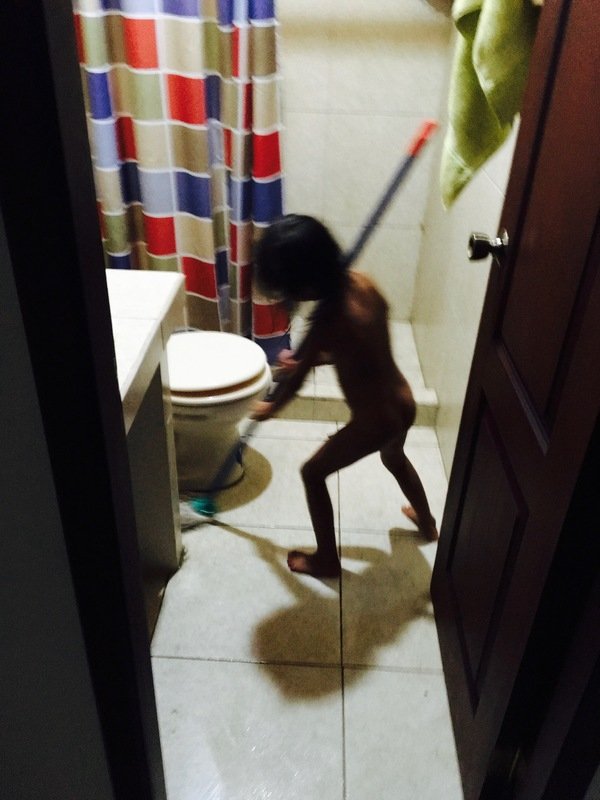 She knows how to plant and harvest edible crops and even enjoys eating vegetables straight out of the garden.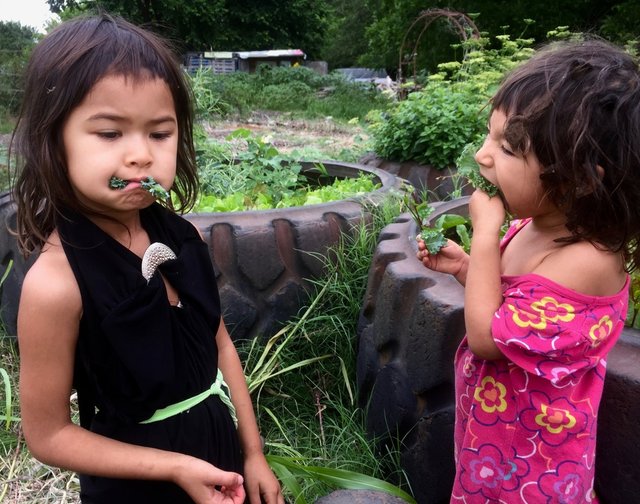 She helps on a regular basis with planting and harvesting, and she eats harvested foods daily. She does have a bit of a sweet tooth but never whines to get it, is content with small amounts, and is happy to eat her healthy foods before and after.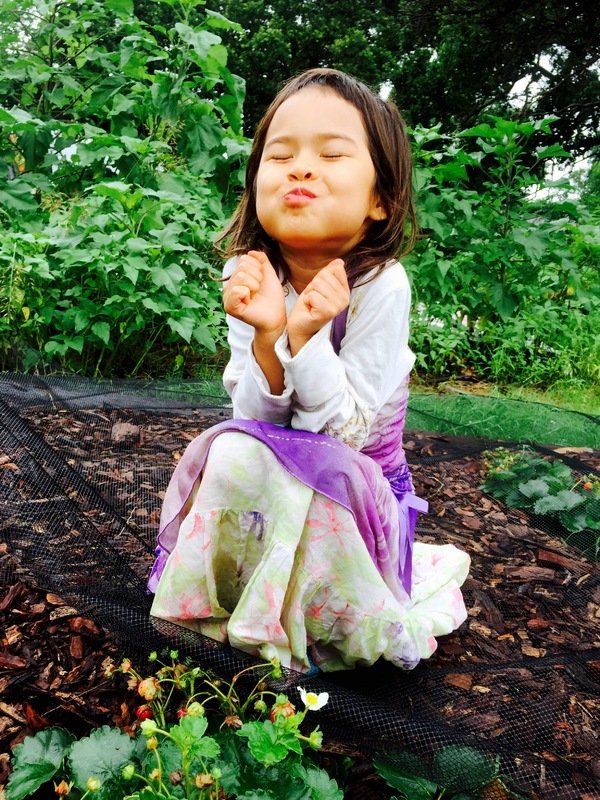 I could go on and on about how much I love her, how amazing she is but most importantly she is herself. She is so honest and so free. I have never yelled at her, bribed her, spanked her or even put her in timeout. I have never told her to shut up or that she was a burden or annoying.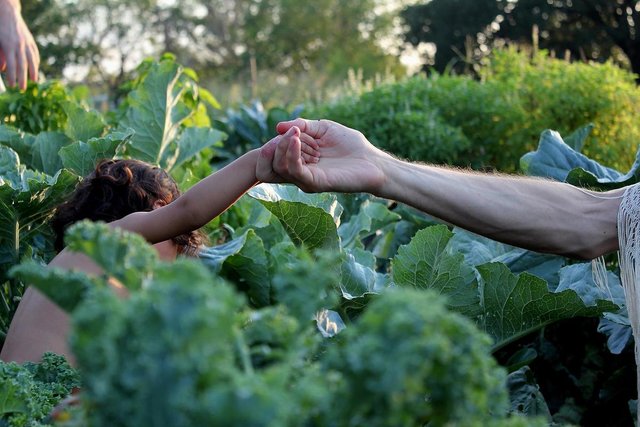 Thankfully, I have found a way to have an extraordinary well-behaved child without any discipline whatsoever. I simply live by high standards and believe in her ability to do the same. I treat her as capable and responsible even when she is not acting like it. I remind her of her potential and the importance of honor. She winds up choosing this path for herself rather than me having to do anything to coerce or force.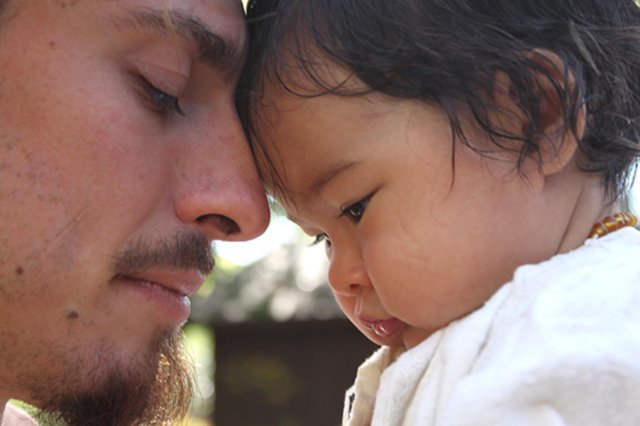 I am grateful to share QiQi with you all. I am sure that one day soon enough she will want her own account, especially when I tell her she can buy some new dolls hehe.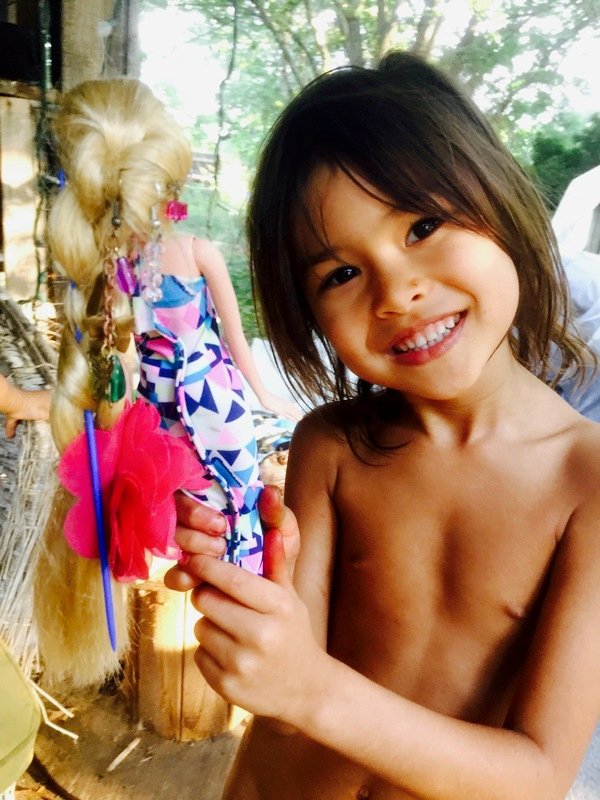 I will introduce my other two children in posts soon. I hope to share a lot about my family life, as it is what occupies a founding part of my priorities in life.  I have so many photos and so much experience being a present parent. I also believe New Paradigm Parenting to be a solution to the majority of the world's problems. I will write a whole article about that hopefully soon.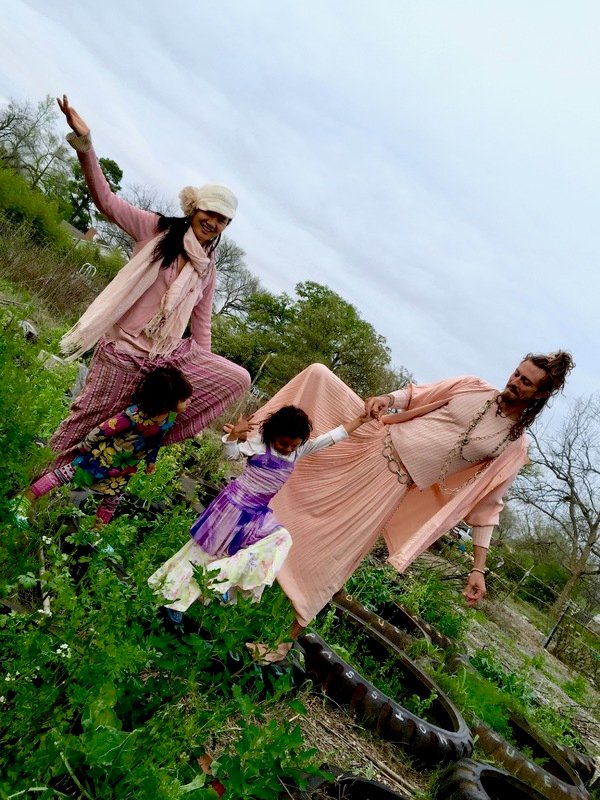 Please share some feedback on this post as I would love to get as much discussion going as possible on the huge importance and great complexity of the experience of parenting and education. 
SteemON!