The Who? (Untalented #1: Introduce Yourself)
---
Who Am I?
---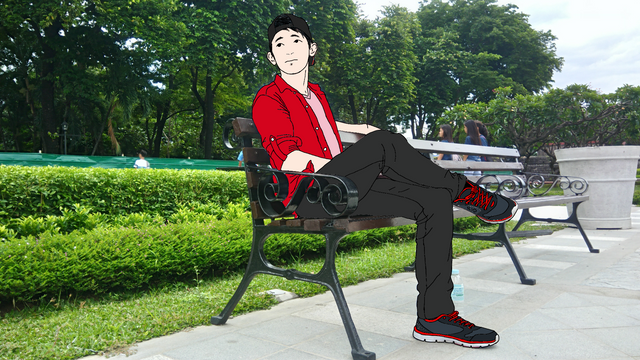 ---
It's been almost a week since I last posted my fun art but today I mixed it with my Who Am I entry on @surpassinggoogle's #Untalented.
---
I'm not really into these kind of things (introducing one's self) but my bestfriend's a "bit" pushy, yup, a "bit" pushy..
Well then, who am I?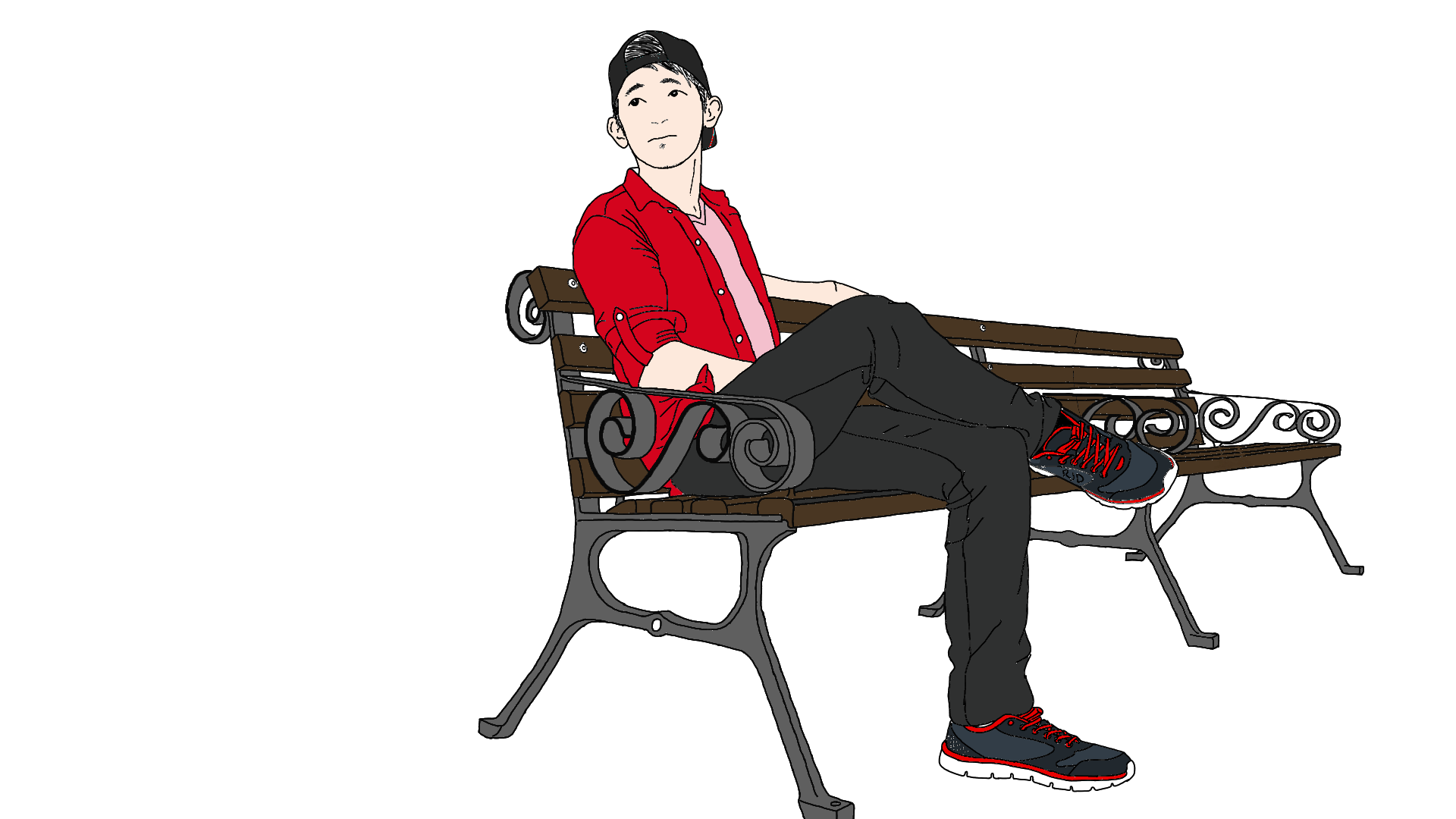 Remember the kid or your classmate back in grade school who always sits alone, eats alone, and probably a member of the Going-home club throughout his school life? Wait, are there kids like that? Yes, there are and i'm one of them. Well, I used to be, actually still slightly the same.

If socialization is a talent then I'm really untalented.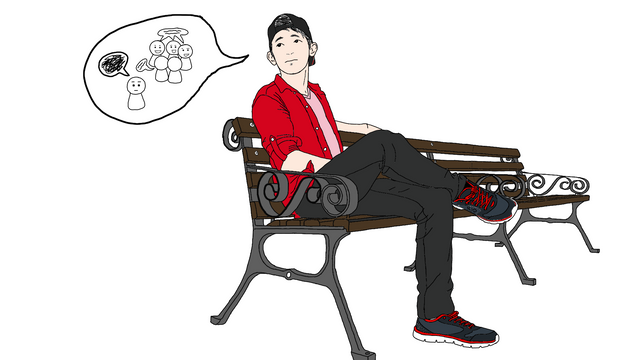 Anxious. Everytime I talk to strangers or unfortunately stucked in a social gathering, I feel anxious. The things running in my mind are always "how to end the conversation", how to get out of there", "when can i meet my bed & pillows" and the likes. Talking or socialization was never a part of me, but because "No man is an Island"(-John Donne), I strive to be better. Okay, enough of this great flaw as a social creature. 😸

Next picture...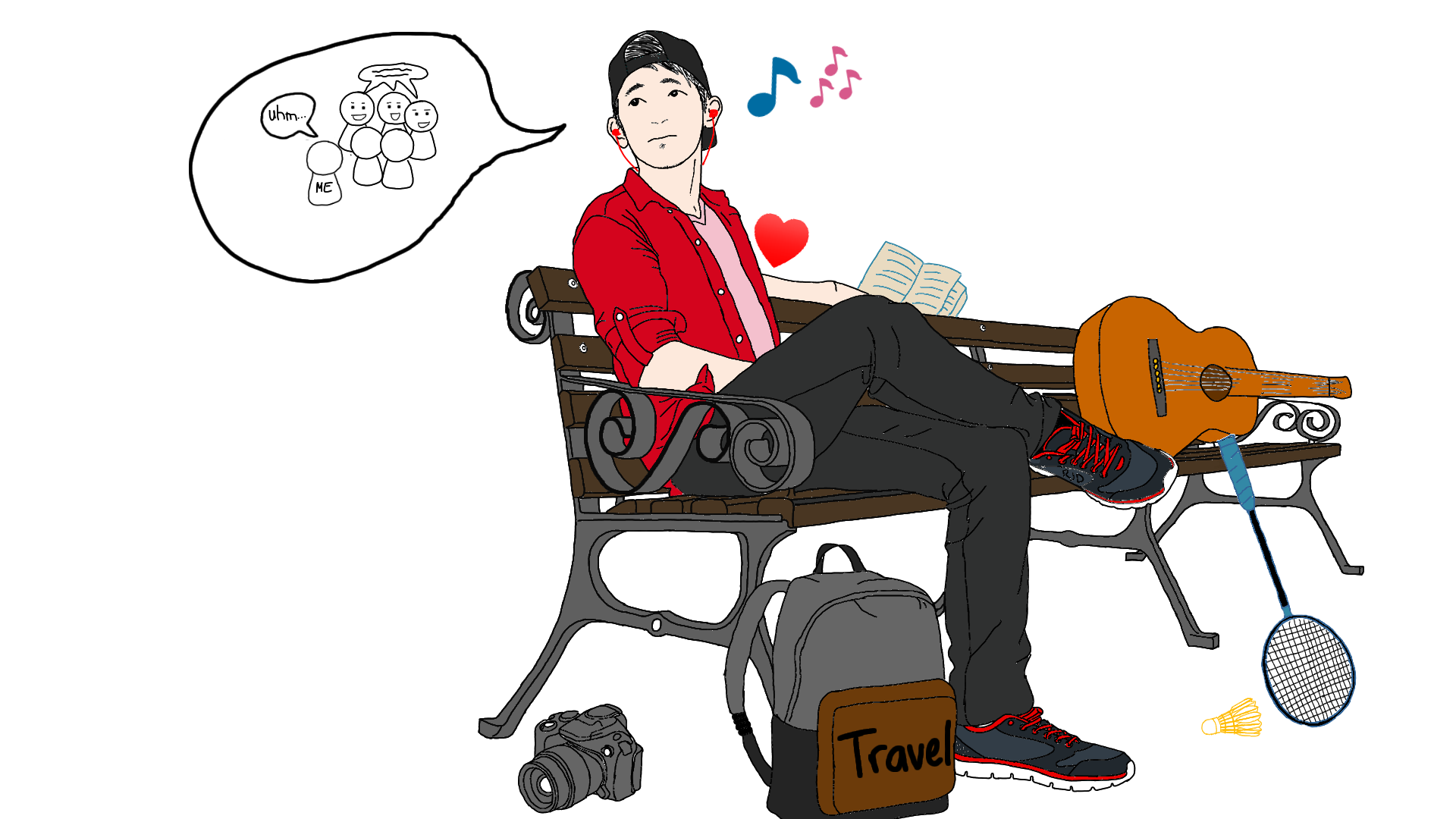 While isolating myself from socializations, I did learn how to play the guitar & piano. And indulged myself in readings and music.
Later, with enough courage, I started conversing with my classmates longer and started making amigos & buddies. It was tiring but probably one of my best achievement.
I do want to travel every now & then and maybe take pictures of those places and its culture and the people.

And by the way, I do like to hand draw..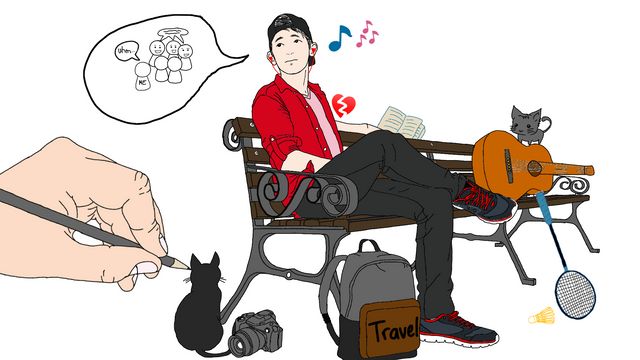 tho I'm not really good..
oh, and I love my cat 😸