Who is @tribedownsouth??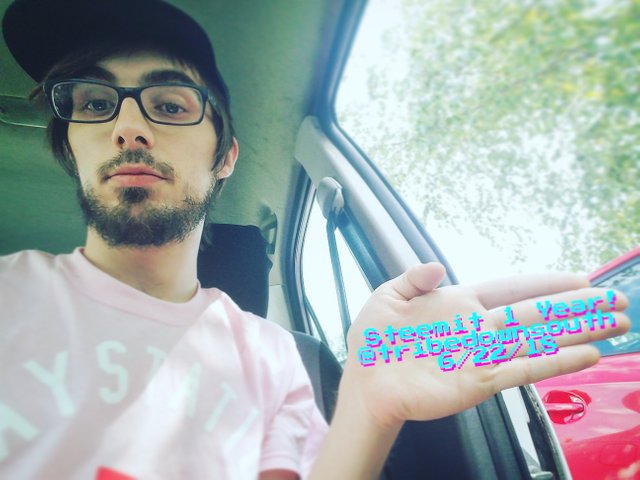 Tribe and/or //i.s.a.a.c. here, it's insane to think it has already been a year since I joined Steemit! I found nothing but great information and even better people associated here. It truly has been an interesting year of posting=]
*about me*
I live in a small town near Charlotte, NC. I help run my father's business( think a small convenience store with pizza, fried chicken and wedges=P) and go to school in between my days working. I am currently still in school with about a year or so left in my IT degree. Though admittedly...I am not too sure what I would really like to do with that degree when I'm done...I have a knack for fixing/diagnosing and enjoy crypto but I believe a job where I sit in an office or cubicle all day would bore me to tears! In fact, I know it's boring, I tried applying at places nearby and was not happy. My internship at a computer repair store was muuuuch more relaxing and chill, might go back there if anything! I love traveling and meeting new people so I believe music is my best outing for my conflicting goals. If I had it my way, I would buy a nice ol' van and drive around, singing and playing my life away. But it does not pay the bills, =[.
Hence why computer tech is my 2nd option, haha!
-It all started with Steemit by a friend forwarding me to this website, I found #openmic weekly posts and the rest is history!
*music/goals on steemit*
I run multiple accounts on reverbnation, instagram, fb page, youtube, soundcloud, reddit, and of course Steemit.

My goal is to start playing out at shows again by the end of this month so expect some live stuff coming.

I am also starting the weekly posting of #lofifriday where I and hopefully others will start posting every friday with their beats and lofi material. I've seen some people on here with some samplers and I think this could be a fun and entertaining idea. More thoughts on this in my first #lofifriday and beat post coming after this post!
-Steemit artist compilation #5 by @soundlegion comes out today look/listen for my song on the post!
love you all!
here's to another year
-//i.s.a.a.c.