Introducing WILD COSMOS: Blockchain publishers of indy books & Graphic Novels || Seeking Creative Collaborators!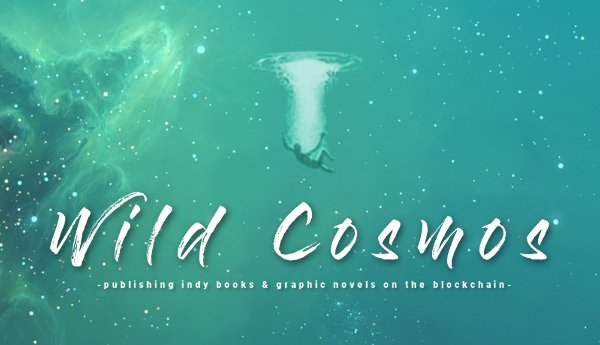 Hello fellow Steemians! Wild Cosmos is a new indy publishing project dedicated to bringing books and Graphic Novels to the blockchain using crowdfunds and ICOs.
Our Mission
We are authors and blockchain enthusiasts who believe that crypto + crowdfunding is the new leading edge of publishing. We believe that blockchain crowdfunding/ICOs, when used with gamified marketing and clever WIN/WIN dynamics to reward all involved, can allow for the creation of truly original, truly great content.
This content, to be published on blockchains, is also resistant to censorship and editorial pressures. This is an important point. 
If you are aware of the infowar for our minds (and if not, where have you been?), then you must also be aware of how the infowar extends into ALL fields of media. Much as online videos are now being thoroughly censored (for instance, all the recent YouTube and FB takedowns) and driving users to decentralised platforms like Dtube instead (yes, long live Dtube!), we see, right now, a similar trend of censorship happening in traditional publishing, and a similar need to create an alternative, open space for the creation/publishing of books and Graphic Novels. 
Our Hope  
We hope to support Steem writers and also Steem writing contests - both with collaboration and sponsorship - while promoting our creative projects here and anywhere else that we can think of. Again, we truly believe in WIN/WIN dynamics for everyone involved. Our thinking is more DAO-like than pyramidal. 
So if you're a (serious) writer, artist, editor, designer, marketer, tech ninja, blogger, whatever, and think we can help each other in any way, please do drop us an email: [email protected]
What We Need
Right now we're especially interested in sponsoring a writing contest to promote our first project, The High Wild: First Fire.
Here's a video trailer of the project: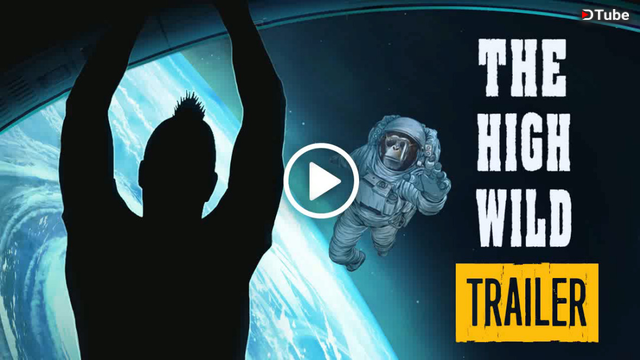 Our First Project
Our first book, The High Wild: First Fire, is a science fiction passion project from best-selling author and avid crypto fan Col Buchanan. Col's Farlander fantasy novels are published by Tor and others internationally (https://colbuchanan.com) / @wildmanhowling.
The High Wild: First Fire will be launched as a crowdfunded book in digital and print formats in the forthcoming months.
If the crowdfund is successful, the ultimate hope is to use the novel as a springboard for a crowdfunded Science Fiction Space series following the troubled crew of a troubled spaceship, rendered AS GRAPHIC NOVELS.
So if you like SF, Cyberpunk, Space Adventure and want to read some hot new science fiction then support the crowdfunding of the project!
Angel Supporters
Early Angel Supporters of our projects gain the most rewards. Rewards can include discounts off book and graphic novel prices, free crypto, and a credit in published works!
Just follow on Telegram (https://t.me/wildcosmos)
or send a blank email to [email protected]
to become an early Angel Supporter and see which awards you can claim right now. You'll also be the first to receive any news concerning the book crowdfund and release.
Thanks for reading.
Please Upvote and Resteem our posts to support Steemit indy publishing!