Warren Buffett Not Investing in Bitcoin. The Big Picture.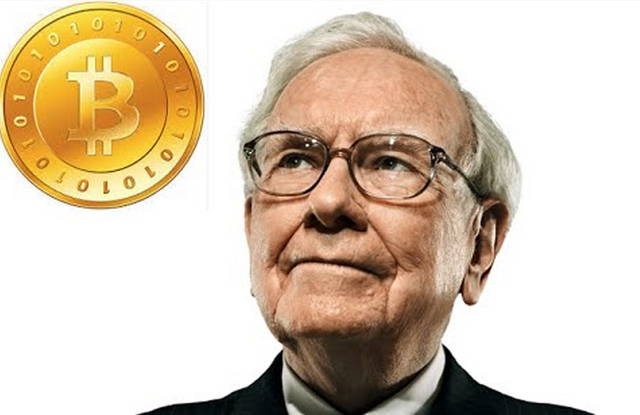 First thing first. I din't write this post to mock or insulted Warren Buffett. This post is my opinion only in the reason why he did not investing in cryptocurrency specifically in Bitcoin even though there a lot of people already invested and gain a lot counts of money in crypto.
Who is Warren Buffett?
Warren Buffett is the CEO of Berkshire Hathaway. Known as the "Oracle of Omaha," Warren Buffett is one of the most successful investors of all time. He runs Berkshire Hathaway, which owns more than 60 companies, including insurer Geico, battery maker Duracell and restaurant chain Dairy Queen. Buffett also known as the wisest investor of all time.
Warren Buffett on Bitcoin.
On an article on CNBC, Buffet say about why he did not invested in Bitcoin. He says
"If you buy something like bitcoin or some cryptocurrency, you don't have anything that is producing anything," Buffett says in an interview with Yahoo Finance. "You're just hoping the next guy pays more. And you only feel you'll find the next guy to pay more if he thinks he's going to find someone that's going to pay more.
"You aren't investing when you do that, you're speculating." copy from here: https://www.cnbc.com/2018/05/01/warren-buffett-bitcoin-isnt-an-investment.html
My opinion on this.
It's clearly say that Buffett did not really understand what crypto really is. When he says that crypto isn't producing anything he mean that it was something that has no value and people who only acquire them only gives the monetary value to them and that is not the case.
He didn't know that there are different types of crypto and it's uses. There are also some smart contract that some of cryptocurrencies offer like Ethereum, NEO and soon.
Its clear that Mr. Buffett is wrong about his knowledge about crypto and I didn't blame him about it because he is also known as living a low level type of lifestyle. He even sent one email in his entire life so investing in computerized world I understand if he did not embrace it.