DLIKEM - A Real Opportunity For Early Investors
When you see an investment opportunity after analyzing the project, the early you can invest, the better. You can invest later, but early investors ROI is always higher.
DLIKE, a social sharing platform on Steem blockchain, has launched new token on Steem Engine. They have two tokens on Steem Engine.
DLIKER - the native token based on Steem Engine.
DLIKEM - the mining token.
If you want to invest and earn passive income, you can take a look at DLIKEM. There are 40 miners who get paid DLIKER every hour. And 25% rewards pool goes to the miners. There are only 40K mining tokens available and unsold tokens will be burnt.
One of the top DLIKEM investors @ozgurcinarli shared the experience of buying and staking DLIKEM.
He bought 700 DLIKEM and staked those tokens. He got more than 10,000 DLIKER in a short period of time. To get the DLIKER, you have to stake the tokens after buying.
Besides getting DLIKER tokens, you will get an equal number of DLIKE (ERC-20) tokens for staking DLIKEM if you are one of the top 21 DLIKER stakers. For example, you stake 500 DLIKER and you are one of the top 21 DLIKEM stakers. You will get 500 DLIKE tokens every week.
Key Points:
40 miners get paid in DLIKER every hour.
25% Rewards Pool goes to the miners.
Only 40K DLIKEM tokens are available for sale.
DLIKEM tokens are available for sale only for 10 days. After that, all unsold DLIKEM tokens will be burnt.
Top 21 DLIKEM stakers will earn an equal number of DLIKE every week.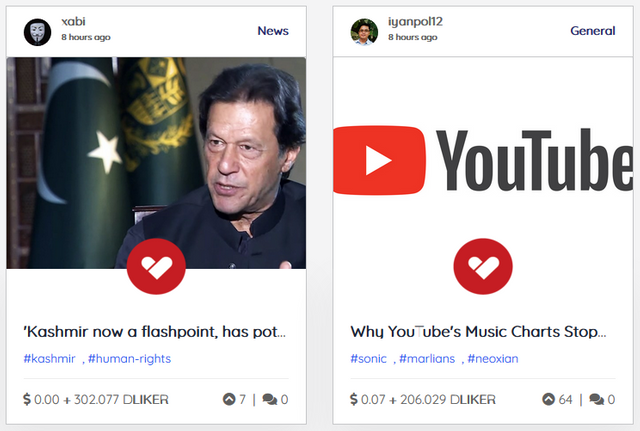 When you stake DLIKER, it gives you more influence on DLIKE platform. You can upvote and curate content. Rewards are split 50/50. So, you can earn more DLIKER being active on DLIKE platform.
Doing your own research is a must when it comes to making any investment. Everything is open on Steem blockchain. You can see the current market status of DLIKEM.
Disclaimer: I'm not a financial advisor. You can do your own research before making any final decision. I will not be responsible for your action.
References