🌟 BEFORE YOU BUY CRYPTO! HOW TO DEAL WITH FOMO 🌟
     Have you ever bought cryptocurrency in a hurry and than regretted? Or did you ever share a post of negative news on social media that where not based on facts? Well, that means this post is about you!


You probably, already heard about FOMO? Or FUD? But what does it actually mean?
FOMO -  is "Fear of Missing Out". For example the fear of missing out on Bitcoin gains while others are making huge profits.  This Fear Of Missing Out is what causes people to buy at the top not at the deep or hold during a dip after making profits (only to lose some or all of their profits again). 
FUD -  is "Fear, Uncertainty, and Doubt".  FUD can cause the price of a coin to drop  based on bad news that spreads around social media not on facts.
How to overcome FOMO and FUD
Slow down.  Most of us buy or sell cryptocurrrency at a faster pace than is necessary.
Take emotion out of it.   If a coin's chart looks good, and the fundamentals are there, stick to your strategy without any emotions.
React to FUD accordingly. If you think the price of a coin will drop irrationally, set your stops and be prepared to buy back in on the dip.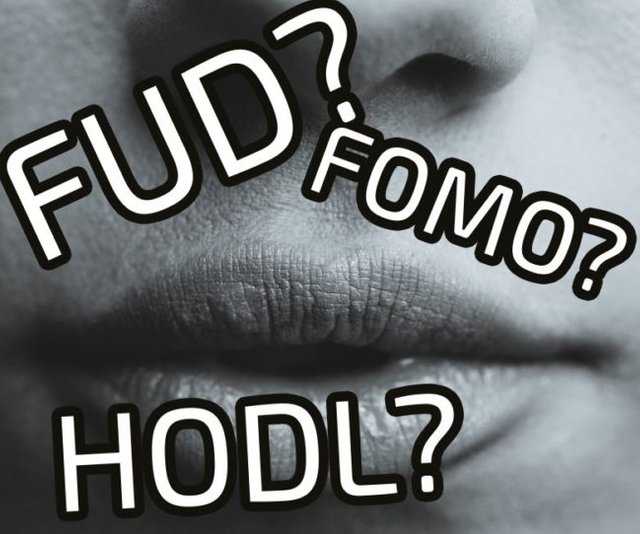 Conclusion
   Don't make trades based on your fear. However, if you predict that others are going to react to fear, calibrate your trading strategy accordingly. Say no to FOMO, but consider the effects of FUD!