Update cryptochallenge August 23 - hit 10 BTC
Good afternoon everybody,
I was quite stunned by last update were I got up to 8.8 bitcoin, mainly due to Pura. Today my investment hit the 10 btc and went even further up to 11.3 right now. Several coins were up today, Ripple, Stellar and Stratis 10-30+%. All those coins are still below 100% in my challenge but it helps. The main reason my investment is growing is due to Pura again, which grew another 50+%.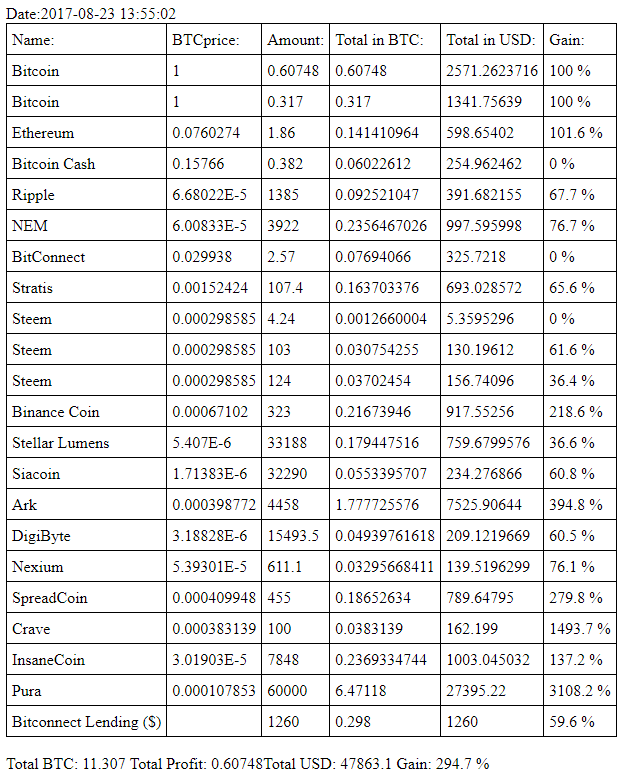 Thanks for your time!