Bitconnect update 35 Days Invested
I've recently joined a cryptocurrency investment platform called Bitconnect. There is a still a lot of controversy around the platform and whether or not it is legitimate. However, there is something different about Bitconnect that separates it from other HYIP websites. A few things come to the top of my head. Today, Bitconnect is ranked number 10 on Coinmarketcap.com with a 1.4 billion dollar market cap. Bitconnect has been paying out every day for almost two years. People have gotten their initial capital releases back multiple times. If you watch the website on daily basis the interest rate is following the volatility of Bitcoin. Bitconnect has been hosting their own conferences around the world. Some places include Vietnam, Thailand, and Australia. In November Bitconnect will be attending the blockchain conference in San Jose as a Gold Sponsor. People have literally became millionaires off of Bitconnect in less than a year. Of course, there is always some skepticism in the back of your head. Over the last month of using Bitconnect my confidence has grown exponentially within the system.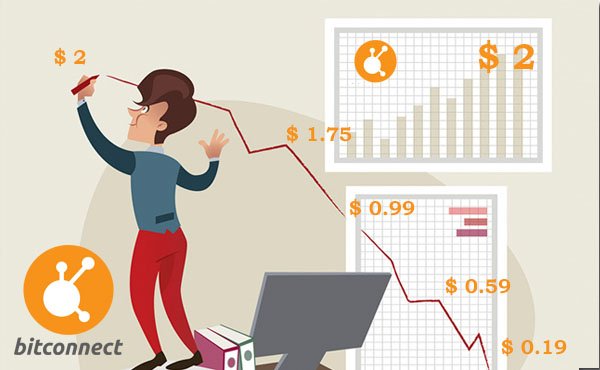 Source
How it works
The way Bitconnect works is users transfer at least $100 worth of Bitcoin to the Bitconnect Platform. Using their exchange transfer Bitcoin for Bitconnect coin. Then loan your Bitconnect coin to the volatility trading software and earn daily interest payments. Also, Bitconnect doesn't guarantee you'll earn interest. On some days you may earn a 0% interest if the Bitcoin volatility is low. Overall interest payments average out to 0.9% daily. Bitconnect earns 20% daily off of your interest profits. The website is making tons of money on top of the fact that their token is worth almost $200 per coin. Whether or not this company is a scam, I have a feeling they will be around for a long time.
Roadmap
Their roadmap states plans to add in a Visa credit card tied to their platform and building a vendor marketplace to purchase goods with your interest payments. Bitconnect has inspired new copycat coins such as Regal and Hextracoin. However, Bitconnect is the only one to prove itself for more than a year. I do believe that making money is going to become much easier with the innovations in cryptocurrency. Also, the more users joining the more valuable these tokens become. The big corporations are already moving towards this direction.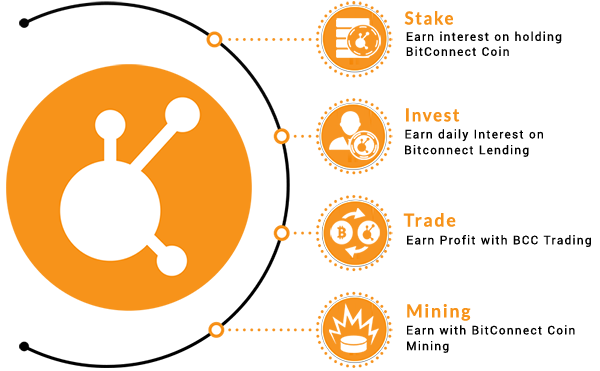 Source
Where I started
So, I started on Bitconnect on September 8th, 2017. My initial investment was about $6000 dollars. Over the last 35 days I have earned $2,527.96 in daily interest payments with no referrals. I have pulled about $200 dollars into my bank account and have been reinvesting the rest. Currently, I have a total investment of $8,200 dollars. Earning about $100-$150 per day. I have $300 dollars sitting in my wallet, waiting to reach the $1010 reinvestment point. If you reinvest at $1010 you receive an extra 0.1% interest per day. So far I have really been enjoying the platform, I don't have any fear of it going away. Of course, there are always risks out there so NEVER invest what you can't afford to lose.
Join my team here: https://bitconnect.co/?ref=johnnyyash and after send me an email at

[email protected]

and I will send you a Reinvestment Strategy calculator and I will return to you the 7% referral bonus when you give me your Bitconnect wallet address.
Please upvote, resteem, comment, and follow me.
Sincerely Yours,