BLURT on Steem-Engine Exchange.
The goal is to open more exchange to do business with BLURT.
It's been a long delay and I finalized all tasks for BLURT to Steem-Engine decentralized exchange.
It is the same concept of BLURT to Hive-engine decentralized exchange, where users send/receive BLURT to HIVE-engine through the @blurtlink gateway service DEPOSIT and WITHDRAW.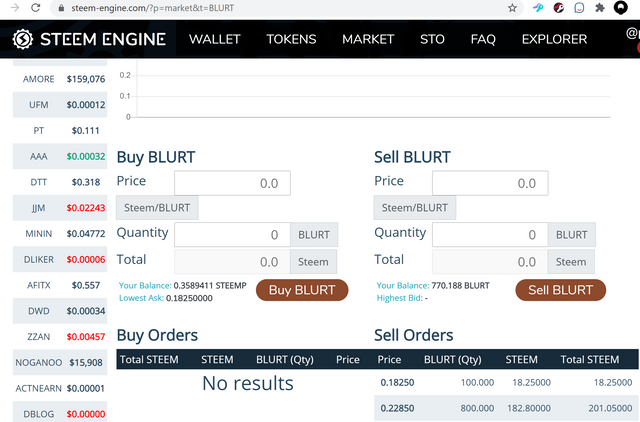 I know many users and investors, selling their STEEM to convert to HIVE, then buy BLURT. Converting from STEEM to BTC or ETH, to 3rd-party exchange, then buy BLURT. The process is tedious and time consuming. We would like to offer a direct STEEM to BLURT, and vice-versa.
https://steem-engine.com/?p=market&t=BLURT
You will be able to exchange BLURT to STEEM-engine, where you can use your existing STEEM to buy or sell BLURT. This will be a convenient way to do business within STEEM and BLURT blockchains.
Current Status:
The exchange service through Steem-Engine is UP. Here is the link:
https://steem-engine.com/?p=market&t=BLURT
The gateway service through @blurtcoin to WITHDRAW and DEPOSIT is still continuous testing. As soon as I secure funding to support the WITHDRAW service, it will be live. I will keep you posted.
For the meantime, check BLURT-STEEM Exchange at https://steem-engine.com/?p=market&t=BLURT
Let me know your thoughts to make it more convenient and beneficial to you.
I have a plan to support BTC/ETH to BLURT in the near future, that will be my next project and depending on budget to run the service. This will be part of the TradingPlace project for BLURT.
Thank you for reading.
@Yehey