The Big Long – Bitcoin Dominance Continuing to Deteriorate as Predicted – 12/20/17
I posted the following chart back in October, where I labeled the rise in bitcoin dominance as a dead cat bounce. So far, so good. I will consider this forecast correct if bitcoin breaches the June 20th low of 37.11%.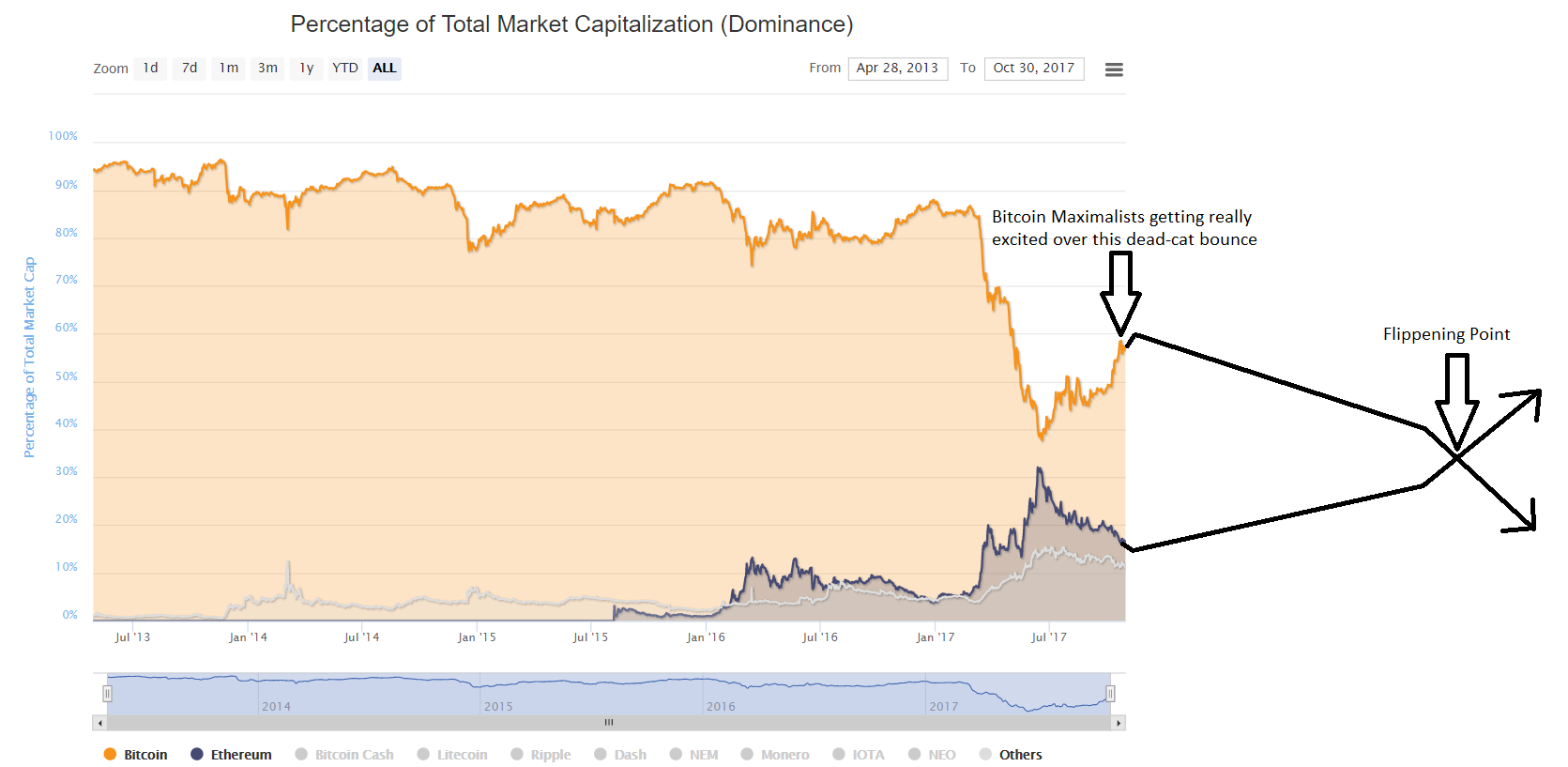 Bitcoin has since dropped from around 58% dominance to about 45% dominance: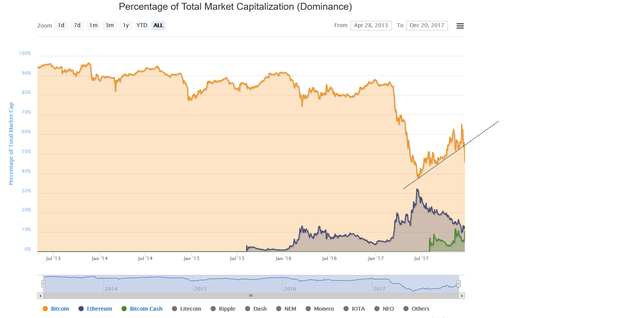 Bitcoin Cash has made significant inroads against bitcoin over the past few days as Coinbase added support for the bitcoin fork.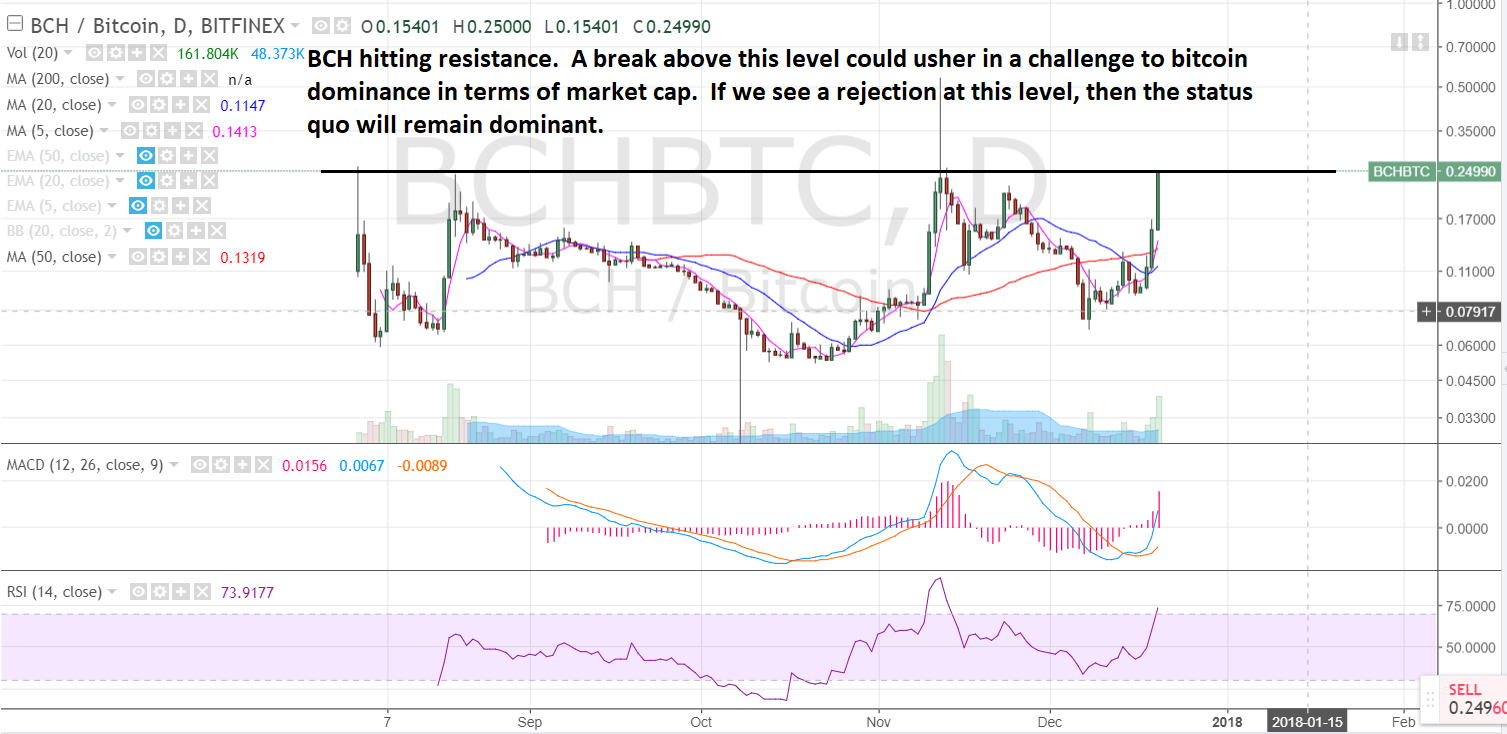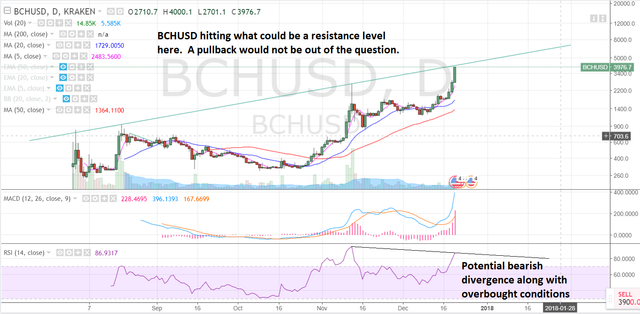 However, I am still a believer that Ethereum has the best long-term potential, although the final product is still mostly vaporware at this point – casper, sharding, raiden, privacy, ect.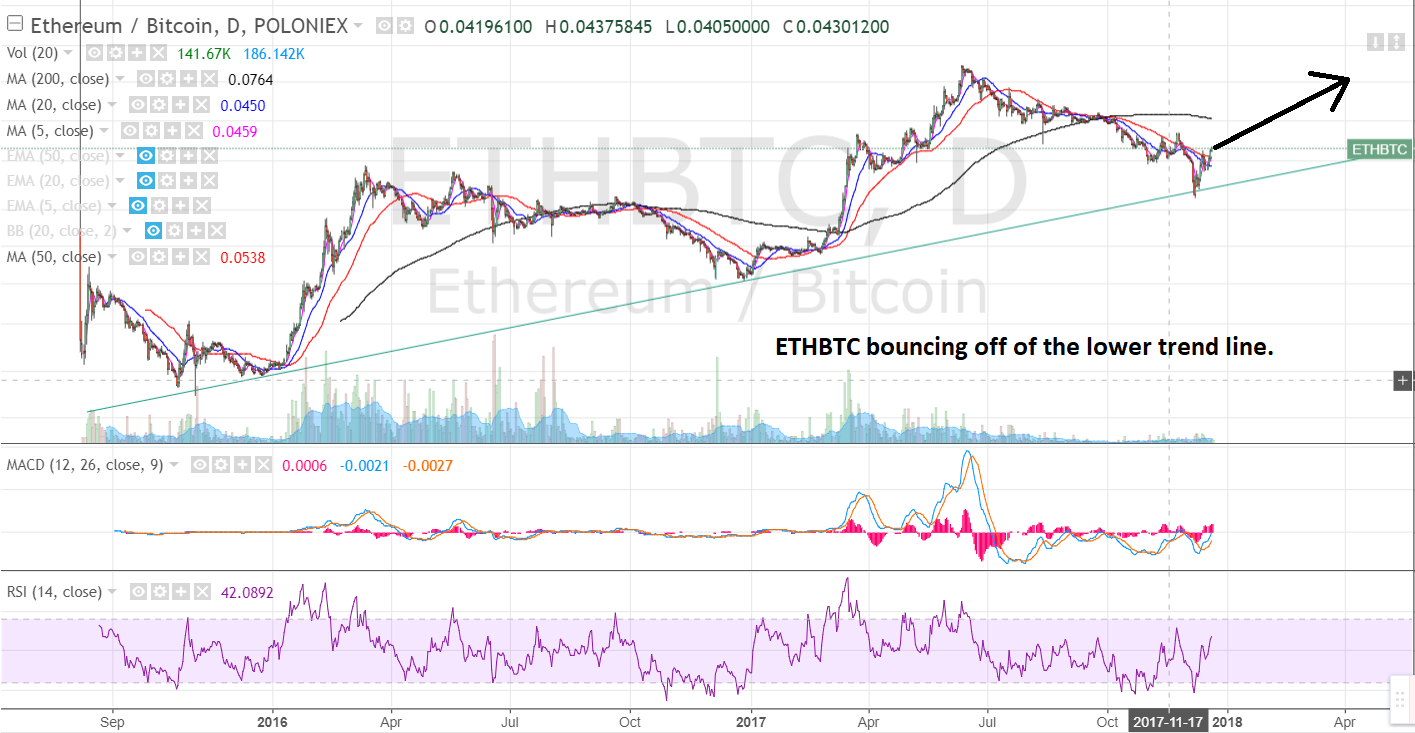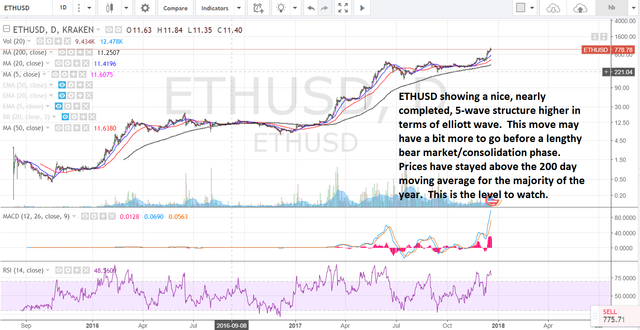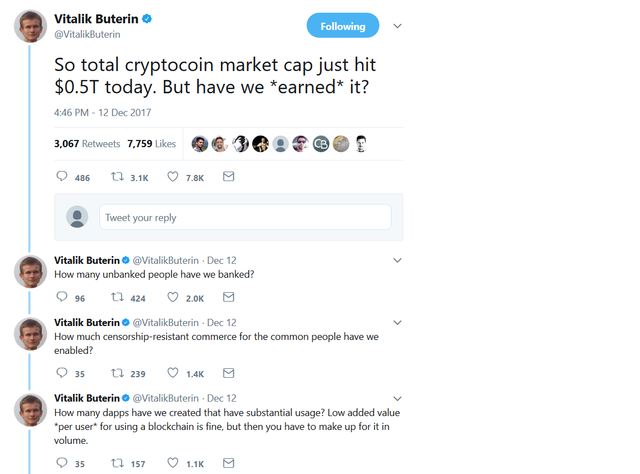 twitter
As the entire crypto market pushes towards the $1 trillion level, we can see that both fundamentally and technically this is all lining up for a bear market/consolidation phase that should last a couple years, during the course of which, bitcoin should be superseded as the dominant cryptocurrency in terms of market cap. Time will tell.