100 Articles on the Apple iPhone Curated Publication List
Apple's iPhone is a revolutionary device that has helped change the concept of what a personal phone can be in the world. Rather than simply a way to communicate by phone or text, these "smartphones" have created a new app ecosystem that has become the major gateway to information and social experiences for many, many people.
What sort of changes has this simple shift in thinking brought about? Here are the most cited publications exploring the range of effects the Apple iPhone has had on the world economy, the sense of identity, and novel uses including medical advancements such as stroke prevention to distributed computing as grid resources.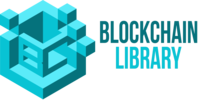 The Blockchain Library's goals are twofold: to provide easy access to resources on cryptocurrency research for scholars, academics, analysts, and anyone with an interest in cryptocurrency publications; the second is provide an archive and historical timeline on the development of the blockchain field and to document the journey of its growth.