iShook: Content Discoverability Made Possible
Writing and creating content may be fun but to leverage on the many profit that is suppose to be gotten from been creative may not be as easy or coming forth as expected.
There are many problems attributed to this industry and the following paragraphs will be enlightening us on the problems existing and how the iShook platform aim to solve these problems including other features and benefit on the iShook platform available to users to lay claim of.
Content creation is the contribution of any information to any media and most especially to digital media for an end-user audience in specific contents. Contents are something that is to be expressed through some medium as speech, writings or any of various acts for self-expression, distribution, marketing and publication. Every seconds, thousands and millions of contents are created and at the same time consumed across numerous social networks.
The readers or audience in the other hand are also faced with the size of channels that are available to handle the rapid growing amount of content and information that exist, leaving them in a state of commotion, because their is lack of connectivity among the platform and the audience.
The content industries has been facing some problems in relation to their immediate consumers. For content creators, they find it difficult to find reasonable easy-to-manage monetary outputs that will fuel their works and keep them going on what they love to do. The monetization problem is a big set back for content creators as they wrestle with multiple platforms inputs for royalty and output for promotion.
The act of publishing contents online has definitely granted content creators access to a broad international audience. But curators are left taking care of them selves while other corporation benefits from their physical tiring.
PROBLEM
One of the most important problem of social media network is that it's audience are mostly non-readers and have advertising solutions that are costly, not targeting the right individual.
Monetization is also a significant pitfall for content creators because they grapple with multiple inputs for royalties and output for advertisement and promotions.
On the user end, readers are plagued with multitude of management channels that exists. Most content creators and consumers can't seem to find the right ecosystem to manage all their needs.
To solve these many problems a block chain platform called iShook comes to play.
solution
How do we overcome the problem in the content industries?, achieving this can only be possible through the ishook platform, whise aim is to connect content creators and audience while exploiting the blockchain technology, and to ensure good contents is delivered to the audience.
ishook
iShook will provide a singular social network gateway between authors and their audiences. iShook is for the social reader who searches for better access channels to their desired content. An author can self-publish for a minimal fixed yearly fee rather than a fee for each work, as such, readers can then consume content directly from authors, sharing their thoughts and insights straight through the social networking platform containing like-minded individuals.
source
![U5dtcLvaovfn5SYhu8o2bBu5sXx279H_1680x8400.png](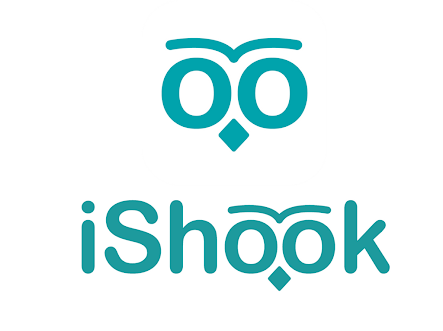 )
source
iShook aim to use a singular network to facilitate and host digital content and increase content creators visibility. Instead of having content creators lost under a multitude of distribution networks and social media channels, it will provide a singular social network gateway between authors and their audiences. With the iShook technology , an author can self-publish at a minimal fixed yearly fee instead of a fee for each work, and the author can then monetize their work, reaching a dedicated audience directly on the iShook platform. With this platform, a reader can consume content directly from authors, and share their thoughts and insights straight through a social networking platform containing like-minded individuals.
Before now, there are other existing competitors but iShook differentiate itself by utilizing blockchain technology on its already existing platform. There are thousands of books and immerse number of users already leveraging the iShook existing platform.
The iShook has a developed mobile app, a new aggregator, an eCommerce store and a web application.

MOBILE APPLICATION
The iShook mobile demand will play a large part in the user's live on the go as they not only read but share their intellect and insight to the iShook community. IShook is a robust mobile application that is downloadable to users.
The mobile application is available in the iOS App Store. It already features more than 20,000 books to purchase as well as 40,000 books as free downloads it has also reached over 20,000 downloads in the iOS App Store.
Ishook Token
This is a unique monetization model on ishook via Ethereum Blockchain. It will be introduced to the web platform inform of micro-transaction and payment for contents and network exposure. Content creators will be able to receive royalties for their content inform of ishook tokens, and will be able to exchange the tokens for tokens for promoting their contents to the entire ishook network. The ishook token will be will also gives the user the ability to access an authors note and annotation in their works that they released for a premium price.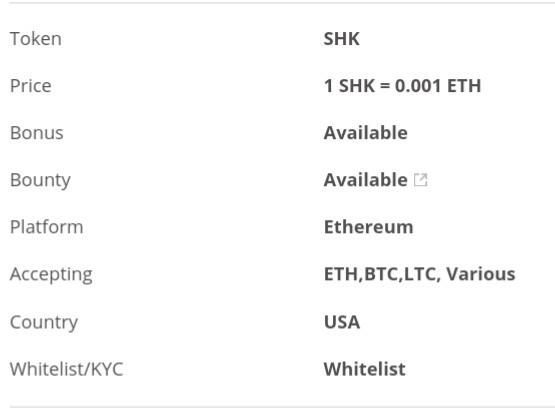 TOKEN SAKE BLOCK DISTRIBUTION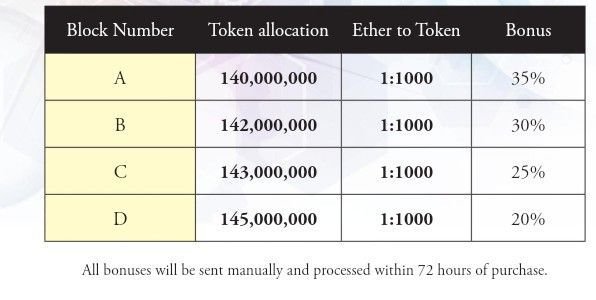 Token Allocation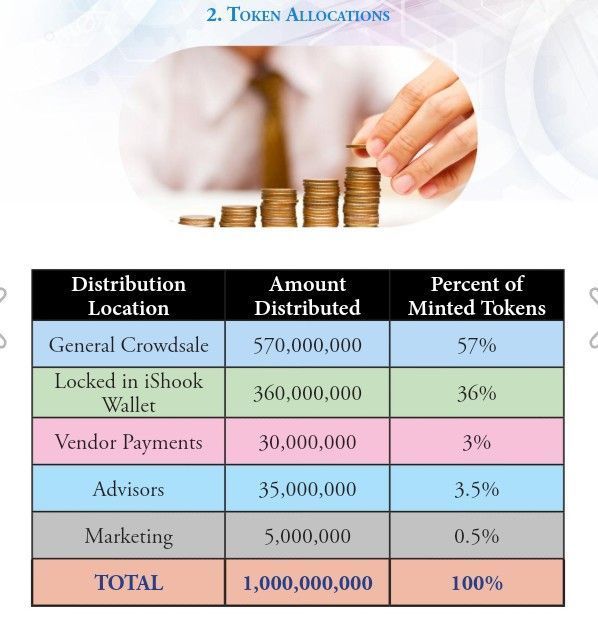 source
Read more about iShook on
whitepaper
website
Join me on Bountyhive