Sfida Accettata - Challenge Accepted (ita-eng)
Quando per la prima volta ho sentito parlare di criptovalute e blockchain, due sentimenti hanno prevalso su di me: il primo, come spesso mi capita, è stato quello di non sentirmi "abbastanza" per capirne il funzionamento, il secondo invece, è stato l'essere travolta dal loro fascino. Il fatto che io mi trovi qui a scrivere, è sicuramente dimostrazione che la curiosità ha vinto.
Credo che tutti abbiano delle insicurezze, anche se non sempre le dimostrano, sentirsi "non abbastanza" può inibire la nostra capacità di pensiero e azione, e proprio per questo quando mi trovo davanti ad una scelta, sono consapevole che dovrò combattere contro questo mio freno e vincerlo.
Seppur molto giovane, nella mia vita ho subito varie volte gli scontri di queste due parti di me. Spesso tra le possibilità ho preferito percorrere la strada più difficile, da qui ad esempio la scelta di studiare le due lingue più complesse tra le presenti alle superiori: Russo e tedesco, e di iscrivermi alla facoltà di Business and Economics di Bologna (non sopportavo l'idea di non complicarmi la vita con un test d'ingresso).
Attualmente sono al secondo anno, presto però mi sono resa conto che lo studio sui libri e una laurea non dovevano essere il mio arrivo, bensì un trampolino di lancio, una spinta che mi aprisse verso il mondo. Più studio, più mi rendo conto di quante cose non so, di quanto la nostra definizione non dipenda dal voto di un esame e di come la mente umana possa creare una teoria, scriverci libri e farla sembrare perfetta, e poi distruggerla dimostrando tutto il contrario.
Per questo mi trovo qui, nuovamente per sfidarmi, apprendere in modo pratico e vedere come me la cavo alle prese con la tecnologia, che, sin dalle mie prime prove con Excel e altre funzioni circa della stessa difficoltà, ho sempre considerato come un mondo a me parallelo.
Oltre a complicarmi la vita, le altre mie passioni sono quella per i viaggi, qualunque siano la destinazione e la durata; e per la musica in tutte le sue forme, in particolare la danza e la chitarra, che ho iniziato a suonare da poco (o almeno, sto provando a farlo) grazie al mio fantastico insegnante privato, dotato di una riserva infinita di pazienza: il mio fidanzato.
Ringrazio @clode per avermi fatto scoprire Steemit, perché mi ha lanciato una nuova sfida, e materiale su cui applicare la mia voglia di imparare.
Ringrazio anche chi ha speso il suo tempo per leggere questa mia presentazione, sono sicura di poter apprendere molto da voi, e spero che possiate dire lo stesso di me in futuro.
Ci rileggiamo presto!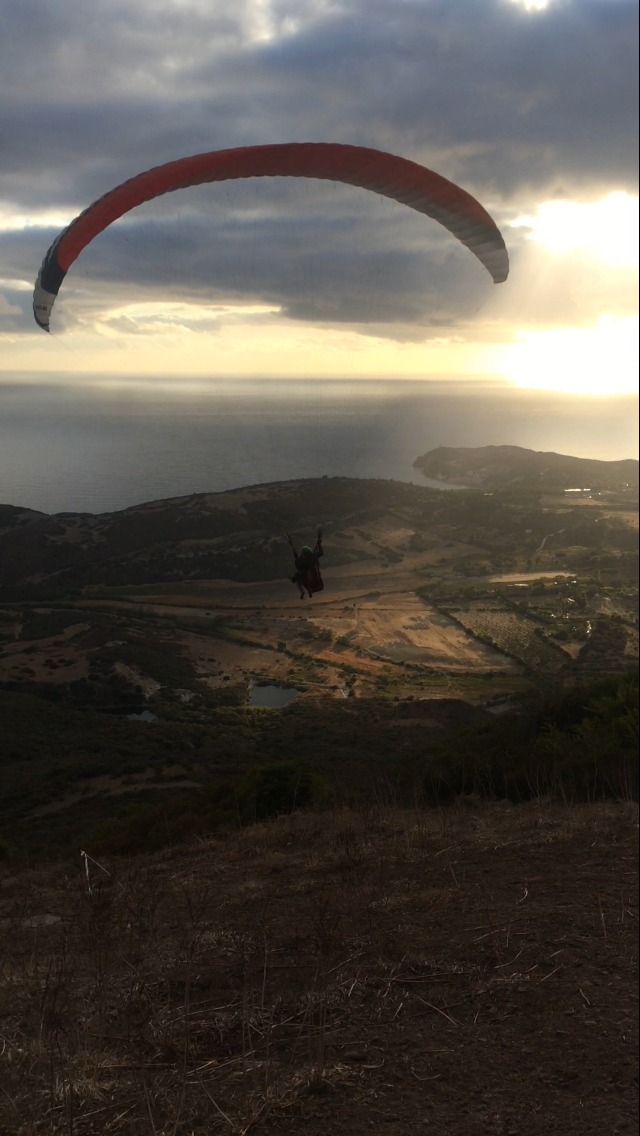 Sì, sono io. Yes, it is me.(Foto di proprietà dell'autore)
When I first heard about cryptocurrencies and blockchain, two feelings prevailed on me: the first one, as it always happens to me, was the one of not considering myself "enough" to understand their functioning, the second instead, was being fascinated by them. The fact that I am here, writing this introduction, is of course demonstration that curiosity won.
I believe everyone has some insecurities, even if they do not show them. Feeling not "enough" can inhibit our capacity to think and to act, and for this reason when I have to make a choice, I am aware of the fact that I will have to fight against this brake and beat it.
Despite the fact of being very young, in my life I have suffered many times the conflict of these two parts of me. Often, among all the possible paths I could choose, I preferred the toughest road, for example I have chosen to study two very difficult languages during high school, Russian and German, and I applied for the faculty of Business and Economics in Bologna (I could not accept the idea not to complicate my life with an admission test).
I am currently attending the second year, but I have soon discovered that studying books and a degree cannot represent an arrival point, but rather a starting one. The more I study, the more I realize how many things I do not know, how it is not a mark that defines us, and how human brain can develop a theory, make it look perfect, and then demonstrate the contrary.
So here I am again, challenging myself with something I am a world apart from: technology!
Apart from complicating my life, I have other passions, such as the one for travels, whatever the destination and the length, and the one for music, especially dance and the guitar, which I started playing (or, at least, try), thanks to my fantastic private teacher, equipped with infinite patience: my boyfriend.
I want to thank @clode, who made me discover Steemit, because she surprised me with a beautiful challenge, and new material on which I can apply my curiosity.
I want also to thank who spent his time reading this introduction, I am sure I can learn a lot from you, and I hope you will be able to tell the same about me in the future.
Lots of love!