[Esp//Eng] Caracas en onelove: Nuestro primer concierto!!.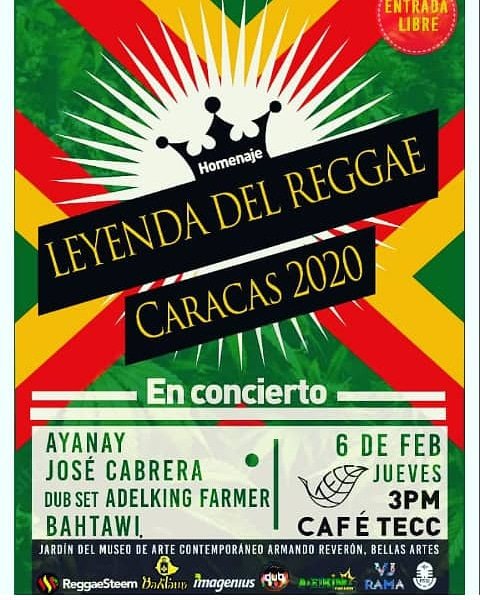 Hola!! // Hi there!.
Mañana 6 de febrero en homenaje a una leyenda del reggae estaremos compartiendo un evento nunca antes visto en la ciudad de Caracas, dónde podremos compartir positive vibration a traves del canto y diversas iniciativas buscando dar conciencia sobre Rastafari, Música Reggae y medicina preventiva.
estaremos celebrando con músicos excelentes, entre canciones originales y los mas populares cantos del genero Reggae para crear una experencia reflexiva, amena y constructiva a traves del canto.
Tomorrow, February 6 in tribute to a legend of reggae we will be sharing an event never seen before in the city of Caracas, where we can share positive vibration through singing and various initiatives seeking to raise awareness about Rastafari, Reggae Music and preventive medicine.
We will be celebrating with excellent musicians, between original songs and the most popular songs of the Reggae genre to create a thoughtful, entertaining and constructive experience through singing.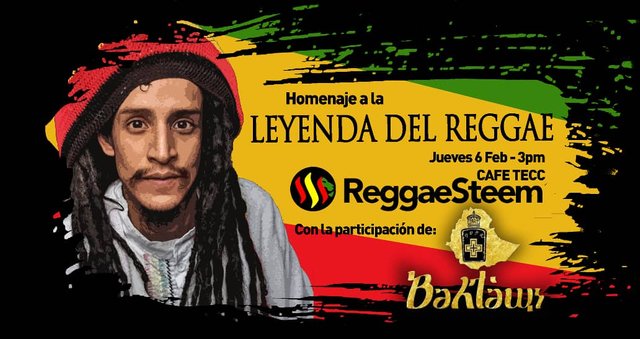 Son Los movimientos culturales aquellos encargados de mover la vida en el mundo, el sonido viaja rapidamente, al hacerse en armonía es a su vez eficaz.
Cultural movements are those responsible for moving life in the world, sound travels quickly, do it on harmony set the things up.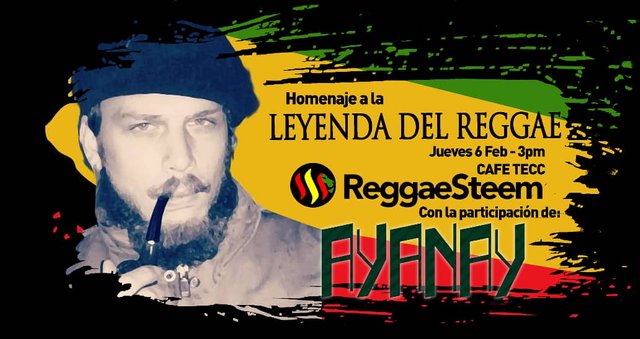 esta producción se ha hecho gracias al apoyo de in ecosistema blockchain y espero sea un proyecto capaz de consolidar cada vez mayor intensidad y frecuencia entre los movimientos culturales.
This production has been done thanks to the support of the blockchain ecosystem and I hope it is a project capable of consolidating increasing intensity and frequency among cultural movements.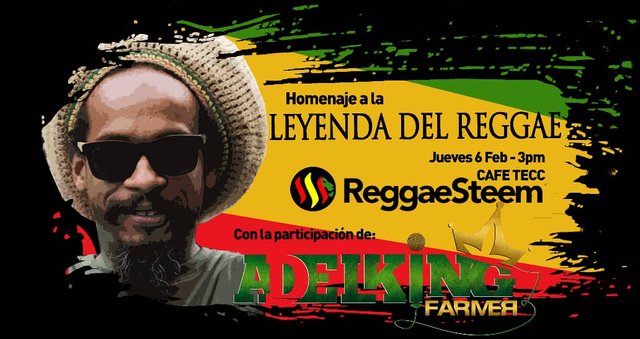 Las bandas participantes así como el equipo de producción se han unido a traves del onelove para hacer una experiencia única en su tipo, justo lo pertinente para mover la vibra en Venezuela, actualmente en necesidad de movimientos culturales capaces de armonizar a la sociedad para causar un impacto social edificador del espiritu, mente y cuerpo.
The participating bands as well as the production team have come together through the onelove to make a unique experience of its kind, just as pertinent to move the vibes in Venezuela, currently in need of cultural movements capable of harmonizing society to cause a edifying social impact of the spirit, mind and body.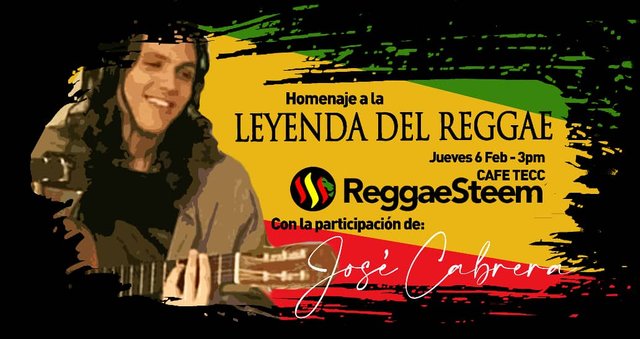 Haber tenido una serie de presentaciones en cumaná me hizo saber distintas realidades, por mas insolito que parezca lo mas común a escuchar fue "Gracias por venir, pues hace años no salgo de mi casa, todos mis amigos se Han ido del país.
moviendo la fibra a traves del canto Todo es posible.
Having had a series of presentations in cumaná let me know different realities, as unusual as it seems most common to hear was "Thank you for coming, because for years I have not left my house, all my friends have left the country.
moving the fiber through the song Everything is possible.
---
experimento un poco de ansiedad pues quien me contrató en Cumana no me compró jamas Los pasajes de regreso habiendome dicho que si, hace dos Dias estaba pautado mi regreso a Caracas, en fin, dejo Todo en Manos de Dios y suelto la tension, buscando ser tonalidad mayor.
I experience a little anxiety because whoever hired me in Cumana never bought me The return tickets having told me that yes, two days ago I was scheduled to return to Caracas, in short, I left Everything in God's Hands and released the tension, seeking to be higher hue.