JAHMIN Posts of The Week + Info [ Feb 2-9 ]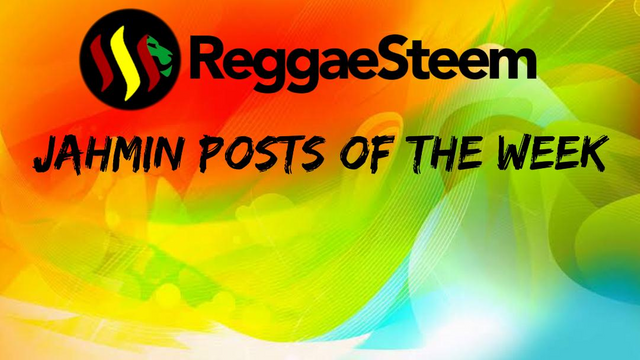 Welcome to the JAHMIN Posts of the week. We have some really great content on ReggaeSteem these days and we would like to send a BIG Thank You to the entire community. We appreciate your effort and we can only imagine what the future will bring. If you have any questions or concerns regarding our tribe, feel free to reach out to us.
---
Let's Get JAHMIN
It gets harder each week to choose which posts to feature. That is a good thing as that means the community and content is growing. We are glad to see the new members rolling in on the feed. Welcome and make yourself at home on ReggaeSteem.
Each week, we choose posts that we really feel stood out and had exceptional quality. In no particular order, here are the JAHMIN posts of the week.
JAHMIN Posts of The Week Feb 2-9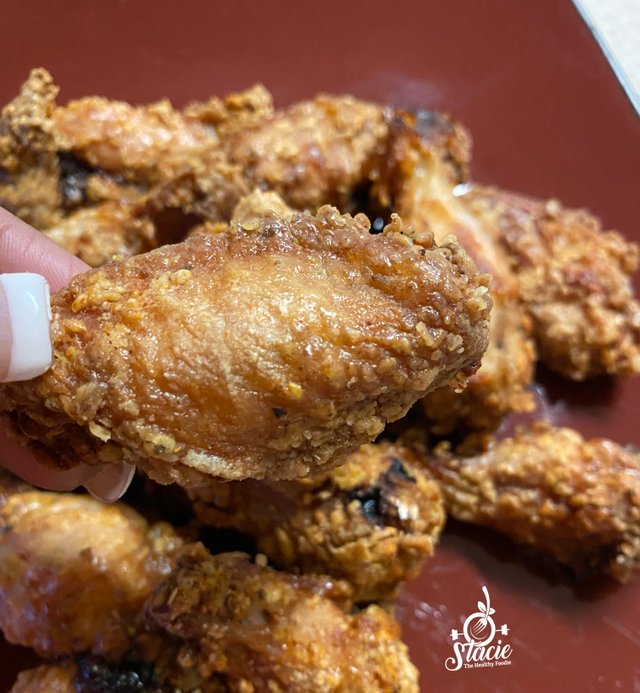 @thehealthyfoodie, a new member of ReggaeSteem brought us a simple recipe that goes a long way in saving time and oil. Her picture was as crisp as the chicken:).The Healthy Foodie also shared her Escovitch sauce recipe. We look forward to seeing her future posts and growth on the platform.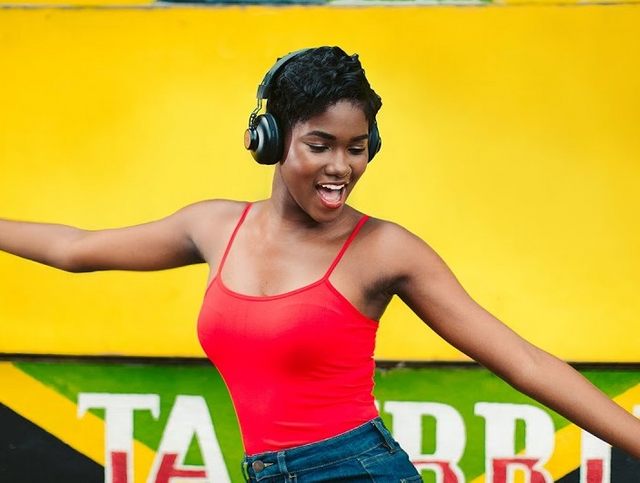 @doitvoluntarily showcased the heartbeatbeat of the world tourism campaign by the Jamaica Tourist Board and gave us all the insight into the ambitions initiative. Did anyone catch the $7M USD Superbowl ad?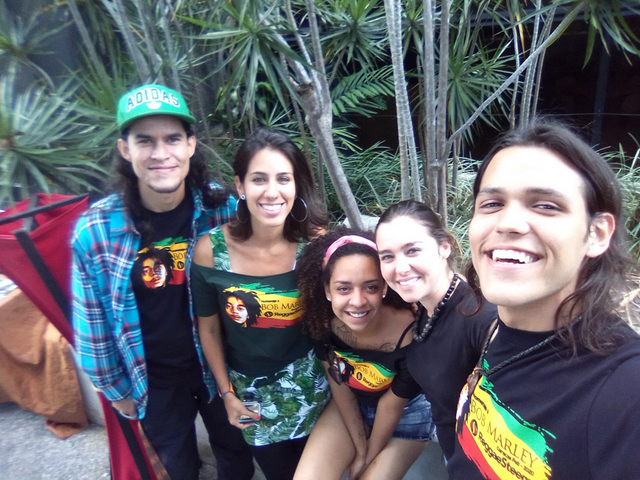 @joseacabrerav showed us some scenes of The Bob Marley Birthday tribute held in Caracas on Feb 6th. Though there were some hiccups, we were glad to see the event was a success.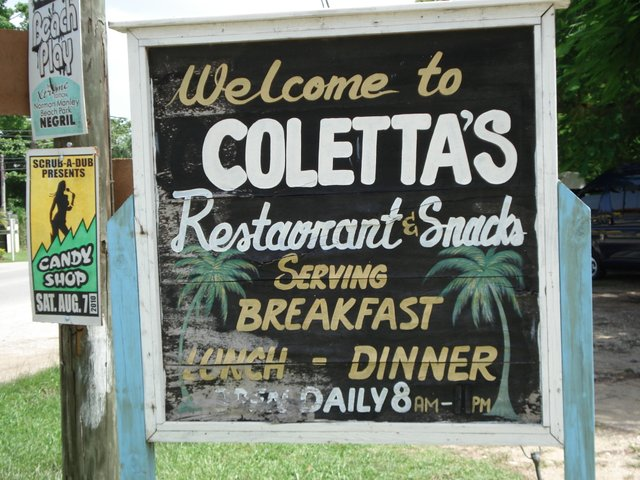 @conradsuperb continues his reviews and stays brining the quality. In this post he reviews Coletta's, a welcoming local restaurant in Negril, Jamaica.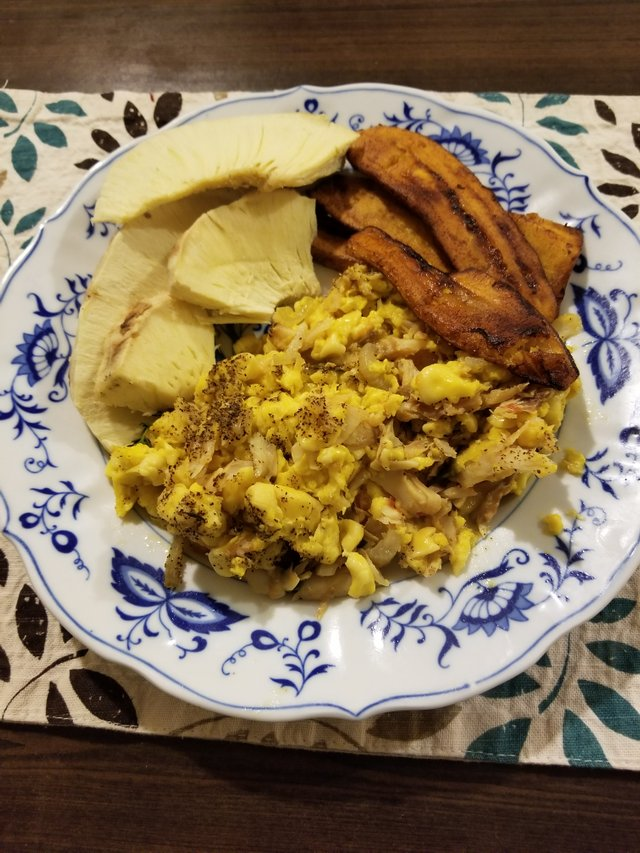 @babarakas43 shares his Ackee an Saltfish process with Ackees and bredfruits fresh from Jamaica all the way in NYC. We may have to change our name to ReggaeFoodSteem:).
---
Honourable Mention
---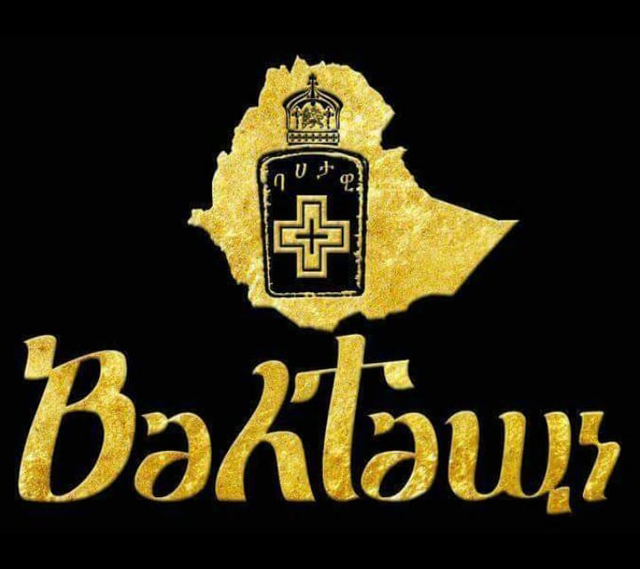 @bahtawi a Rasta band from Venezuela introduced themselves in a righteous and uplifting manner. We welcome this anointed band flying the Rasta and Reggae banner high for all to see. Greetings.
---

---
The official JAHMFEST intro post is live and has been getting a lot of love from all corners of the blockchain. A BIG THANK YOU to the entire steem community for your support. We would like you all to know that we are humbled and grateful.
Reminder: Early bird tickets end Feb 29th and the units are limited. See the early-bird ticket listing on LeoShop here.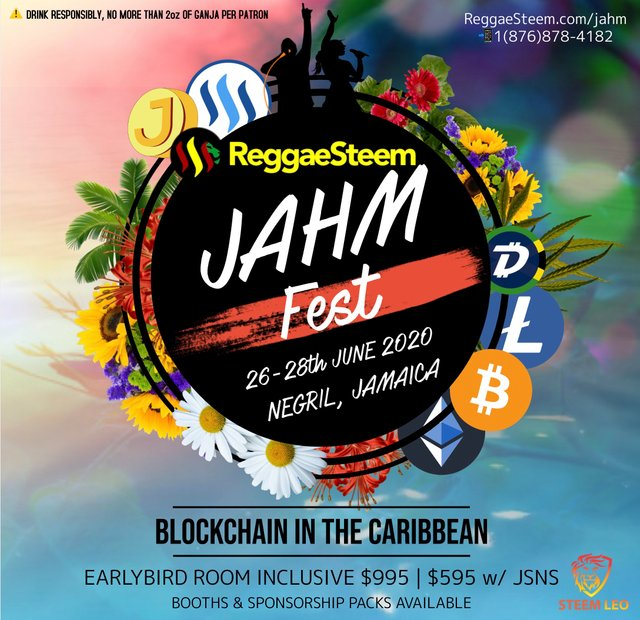 ---
Vote for JAHMFEST 2020 on Coinmarketcal. Help us promote JAHMFEST and Steem. Earn JAHM easily for voting. See this post here for more details. There is also a bounty for sharing JAHMFEST info outside of Steem see here.

---
The JAHM Whitelist terms have been updated. See this post here by @crypticat for the latest info on the list as well as tips for curation.
JAHM Whitelist Update & Quality Tips for Curation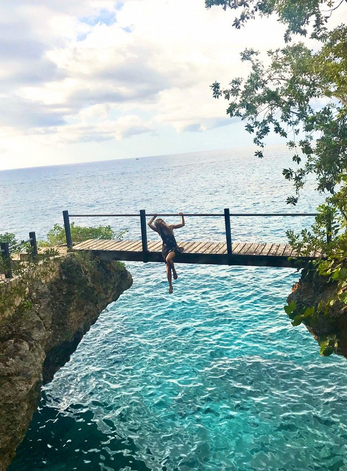 ---
A reggaeSteem contest by @jadnven is going on to celebrate his second year on STEEM and his love for ReggaeSteem. For more detials see his post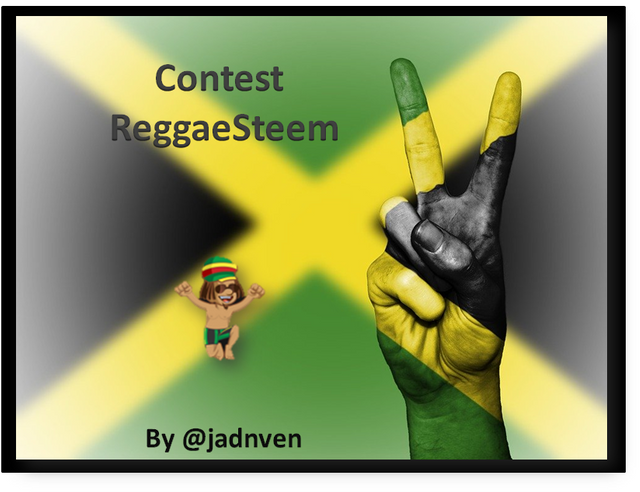 ---
JAHMFEST Transportation Confirmed! Meet Andy from thriller tours, a family owned tour company and partner of ReggaeSteem. Check out his intro post here. And this info post on @thrillertours here.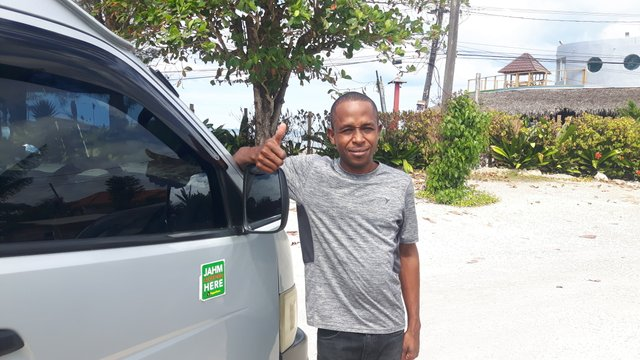 ---
1.5M JAHM Unstaked from the @Reggaeteem Account. This will allow:
More POS rewards to JAHM holders.

More Steem Value votes available from the @ReggaeSteem account.
---
---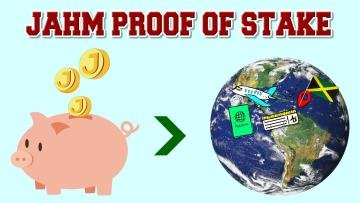 JAHM Proof of Stake has Started as of January 3rd. Get the full details of this feature in this post by @crypticat.
---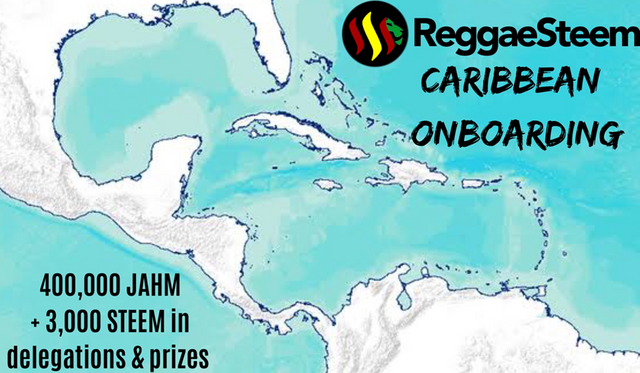 ReggaeSteem's on-boarding initiative is live. The goal is to on board Caribbean nationals or persons who have any relation to the region.Delegation opportunities and liquid JAHM incentives abound.Read more here.
---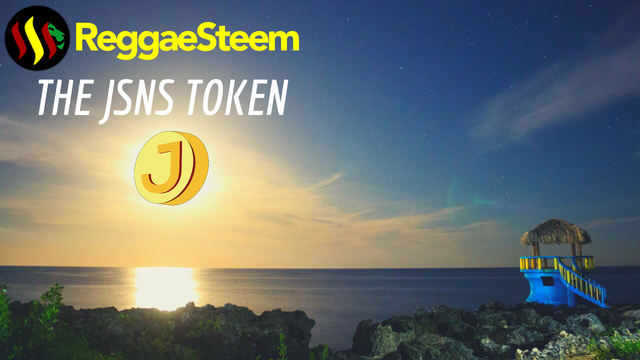 Detailed information on the JSNS Token can be read in the following post. Get to know the Token that will get you hotel stays in Negril, Jamaica.
---

ReggaeSteem Delegation 3:1

3 JAHM to 1 STEEM

Delegate Steem to @reggaesteem and receive 3:1, for every Steem you delegate get 3X the JAHM delegated to you. Example: delegate 100 Steem and receive 300 JAHM delegation. You will also be:

Fast tracked to be considered for the JAHM whitelist by @cryptitcat. ( You also need quality posts to be on this lists/auto-trail).
More info coming soon.

Delegate using the links below.

50SP| 100SP |200SP | 300SP | 1,000 SP| 10,000SP

---

Thank you for being a part of this journey. We look forward to growing with you and bringing Reggae Culture and a nation onto the Steem blockchain.





Web | Tribe | Telegram | Twitter | YouTube | Facebook | Instagram

---

---

Posted via ReggaeSteem | Reggae Culture Rewarded