JAHMIN Posts of The Week + Info [ FEB 2nd -9th ]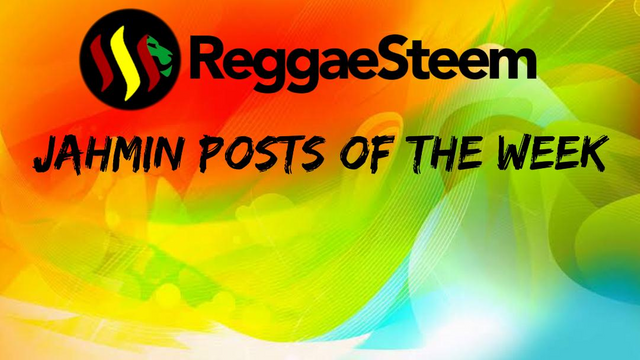 Welcome to the JAHMIN Posts of the week. We have some really great content on ReggaeSteem these days and we would like to send a BIG Thank You to the entire community. We appreciate your effort and we can only imagine what the future will bring. If you have any questions or concerns regarding our tribe, feel free to reach out to us.
---
Let's Get JAHMIN
It gets harder each week to choose which posts to feature. That is a good thing as that means the community and content is growing. We are glad to see the new members rolling in on the feed. Welcome and make your self at home on ReggaeSteem.
All post featured in the Post of the Week receive votes from the @reggaesteem account.
Each week, we choose posts that we really feel stood out and had exceptional quality. In no particular order, here are the JAHMIN posts of the week.
JAHMIN Posts of The Week of February 2-9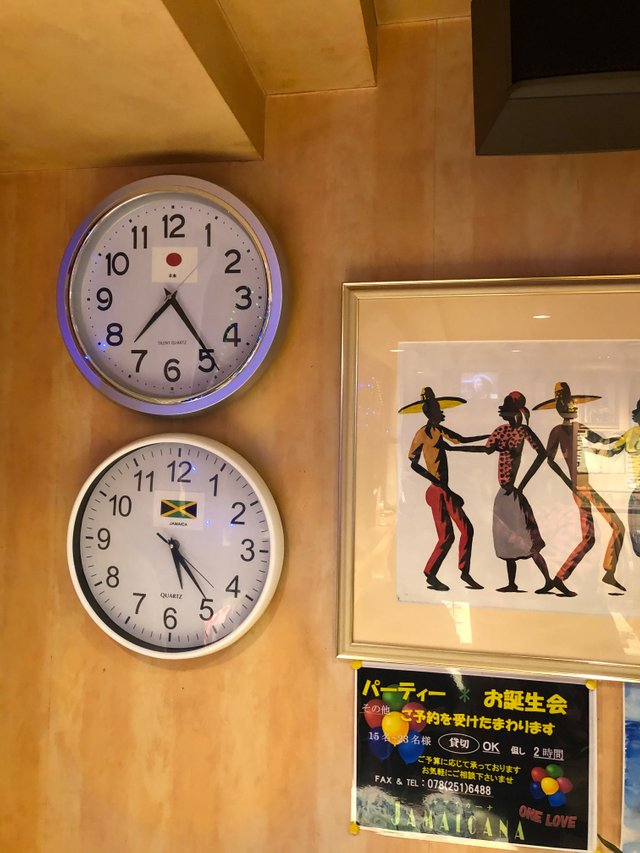 @missaj keeps on evolving as a content creator and we love to see that. In this post he interviews Noel Winston Lindsay, a Jamaican in Japan and former musician turned restaurant owner.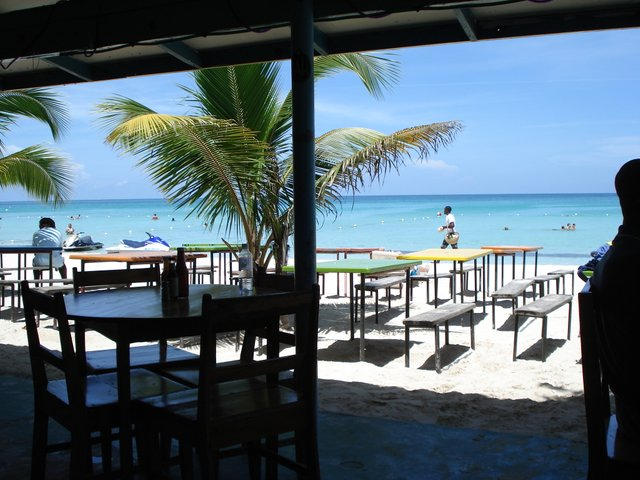 @conradsuperb continues his review series and we are enjoying them. In this post he reviews Alfreds on the beach and what a place it is. These posts make excellent guides to anyone visiting Negril.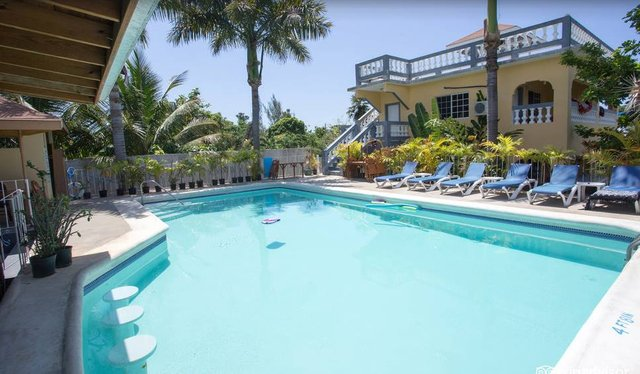 @crypticat does a great review of SeaStar Inn, one of the locations of the soon to be held JAHMFEST. If you are into poker, there will be a tournament on day 1 of JAHMFEST, on June 26th at this location.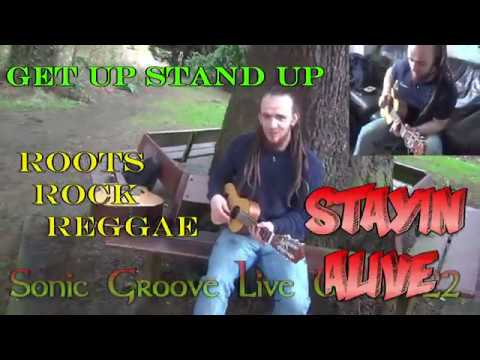 @danaidhbee gave us a Bob Marley cover using his Guitalele and then he fusses into "Stayin' Alive" by the Bee Gee's. Very IRIE vibe. We hope he wins the contest. Check it out and leave him a comment.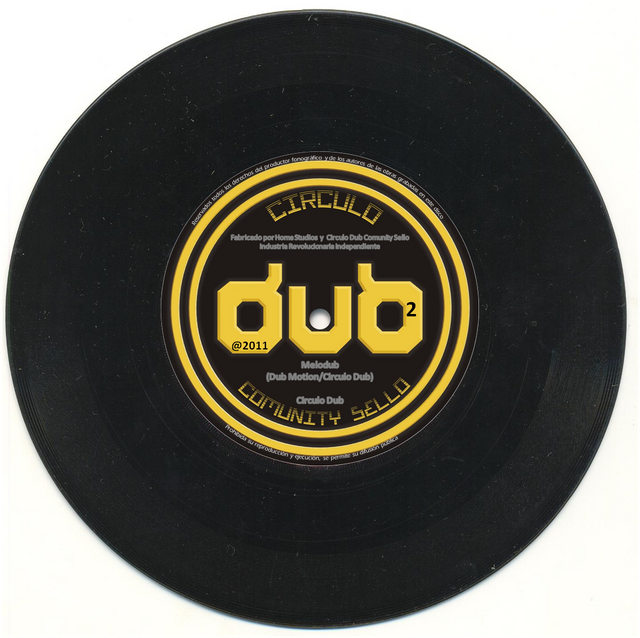 @cdcomunitysello introduced themselves and their initiative which is rather extensive but at the heart of it all is roots, reggae,dub and the collaboration with various players in the music /audio visual space in Venezuela and the Caribbean. We look forward to seeing their future posts.
---

---
The official JAHMFEST intro post is live and has been getting a lot of love from all corners of the blockchain. A BIG THANK YOU to the entire steem community for your support. We would like you all to know that we are humbled and grateful.
Reminder: Early bird tickets end Feb 29th and the units are limited. See the early-bird ticket listing on LeoShop here.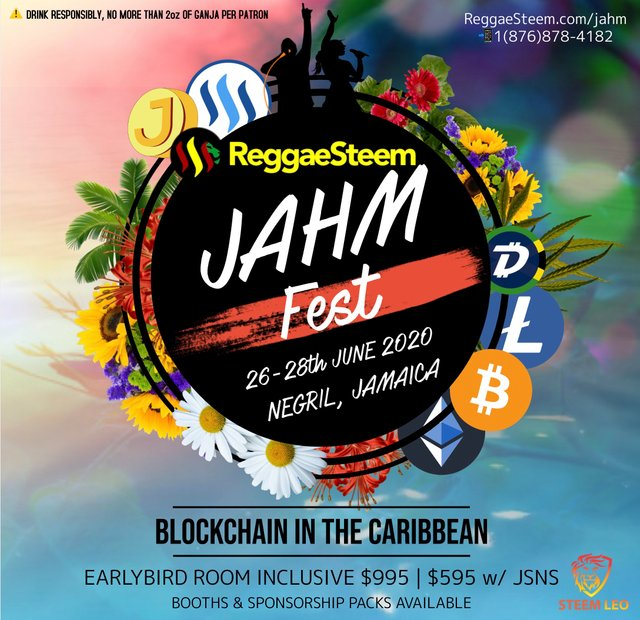 ---
A tribute to Bob Marley event will be held in Caracas on Febuary 6th, Bob Marley's Birthday. ReggaeSteem is one of the sponsors of the event.@joseacabrerav ( who will be performing) as well as @imagenius are organizers of the event.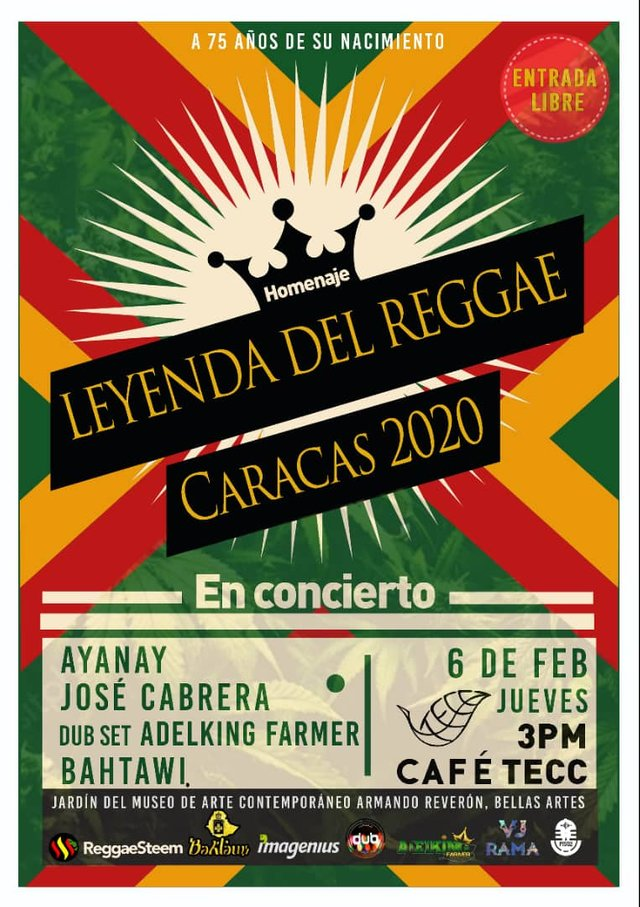 ---
JAHMFEST Transportation Confirmed! Meet Andy from thriller tours, a family owned tour company and partner of ReggaeSteem. Check out his intro post here. And this info post on @thrillertours here.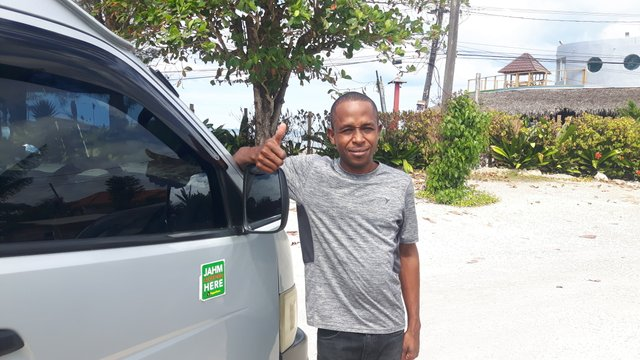 ---
1.5M JAHM Unstaked from the @Reggaeteem Account. This will allow:
More POS rewards to JAHM holders.

More Steem Value votes available from the @ReggaeSteem account.
---
---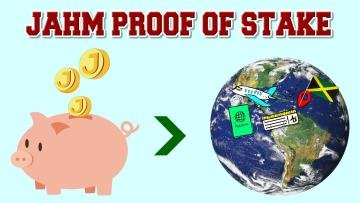 JAHM Proof of Stake has Started as of January 3rd. Get the full details of this feature in this post by @crypticat.
---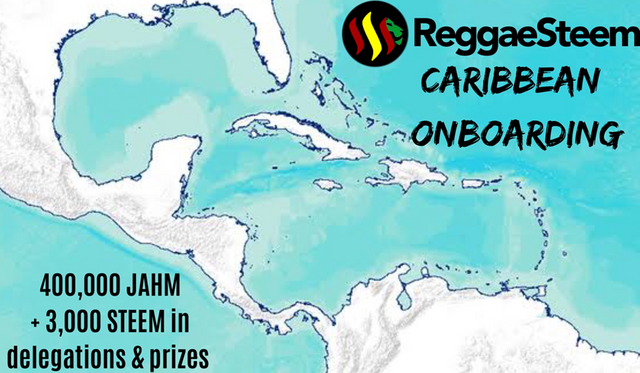 ReggaeSteem's on-boarding initiative is live. The goal is to on board Caribbean nationals or persons who have any relation to the region.Delegation opportunities and liquid JAHM incentives abound.Read more here.
---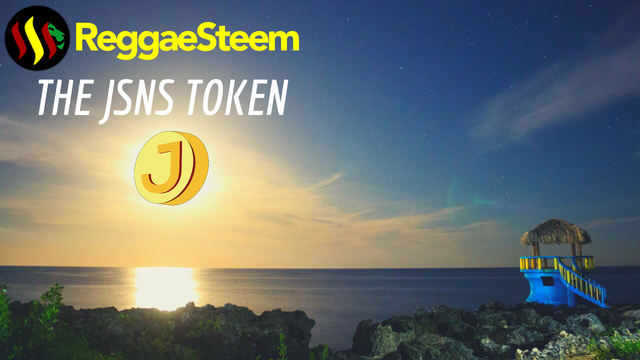 Detailed information on the JSNS Token can be read in the following post. Get to know the Token that will get you hotel stays in Negril, Jamaica.
---

ReggaeSteem Delegation 3:1

3 JAHM to 1 STEEM

Delegate Steem to @reggaesteem and receive 3:1, for every Steem you delegate get 3X the JAHM delegated to you. Example: delegate 100 Steem and receive 300 JAHM delegation. You will also be:

Fast tracked to be considered for the JAHM whitelist by @cryptitcat. ( You also need quality posts to be on this lists/auto-trail).
More info coming soon.

Delegate using the links below.

50SP| 100SP |200SP | 300SP | 1,000 SP| 10,000SP

---

Thank you for being a part of this journey. We look forward to growing with you and bringing Reggae Culture and a nation onto the Steem blockchain.





Web| Tribe| Telegram| Twitter| YouTube

---

Posted via ReggaeSteem | Reggae Culture Rewarded