Japan's IT fair in Bangladesh.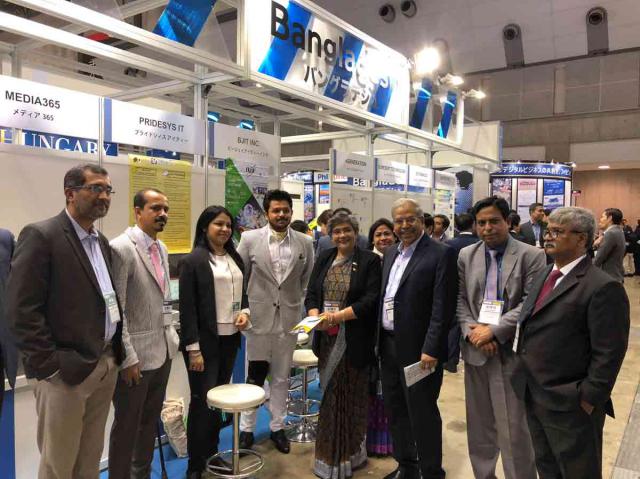 Rabab Fatima with businessmen in front of Bangladesh pavilion
Bangladesh is taking part in the largest IT fair in Japan. The fair will start till Friday (May 11th), starting on Tuesday (May 9th) local time in the big site of Tokyo. Japan IT Week is a unique platform for Asia-tech technicians, where IT professionals and businessmen from different countries get the opportunity to exchange knowledge and experience among themselves and start a business. The Bangladesh Association of Software and Information Service (BASIS) has assisted Bangladesh Embassy in Japan, ICT Department of Bangladesh Government, Bangladesh Hi-tech Park Authority and Bangladesh Computer Council. Bangladesh has been participating regularly in Japan's IT fair since 2015.
Bangladeshi delegates led by Bangladesh's Postal, Telecommunication and Information Technology Minister Mostafa Jabbar are participating in Japan IT Week. Apart from the stalls and booths of the different IT companies of the fair, 16 IT companies in Bangladesh are displaying various information technology and services. Apart from this, there are arrangements for booth based discussion and seminar.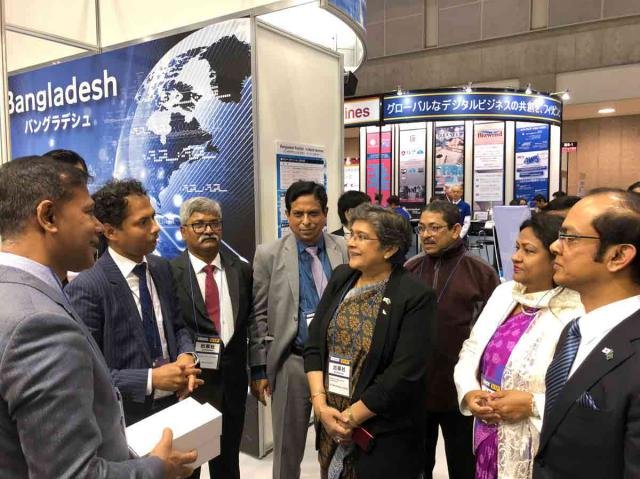 Rabat Fatima visited the fair
Bangladesh Ambassador to Japan Rabab Fatima visited the Bangladesh Pavilion at the beginning of the fair. During this time, he talked to the officials and information technology technicians from different organizations from Bangladesh. He thanked them for participating in the fair and assured of all the help they needed from the embassy.
In the fair, there are many visitors and interested businessmen who have come to visit Bangladesh Pavilion, they are discussing booths and others are listening to the presentation by ICT departments and other departments. ICT sector is playing an important role in the process of building a Digital Bangladesh of the government. And the third largest Japan IT fair in the world has given the opportunity to showcase the capabilities, potentials and capabilities of Bangladesh in IT. Traders from Bangladesh say that the market is growing bigger in Japan and they hope that this fair will open new opportunities for Bangladesh.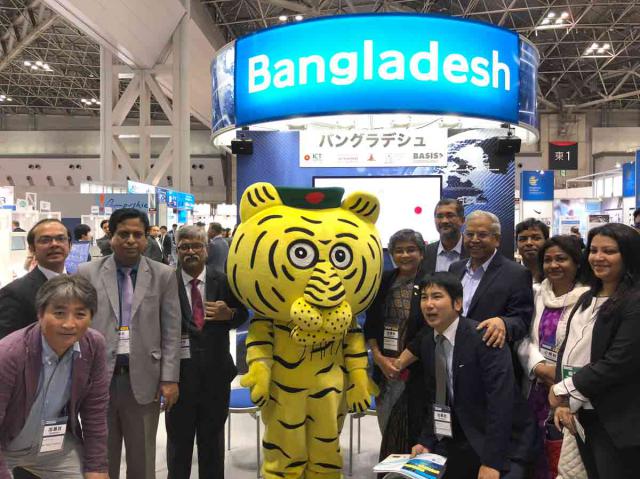 Ambassador with Bangladeshi Muscat, businessmen and businessmen.
The fair is expected to help Japan-Bangladesh to deepen IT relations, besides expanding the business of Japanese companies in Bangladesh, creating new markets, increasing investment and encouraging expatriate Bangladeshis to invest in the country. Notification.