Steemit Japan Community: More Members! More Posts!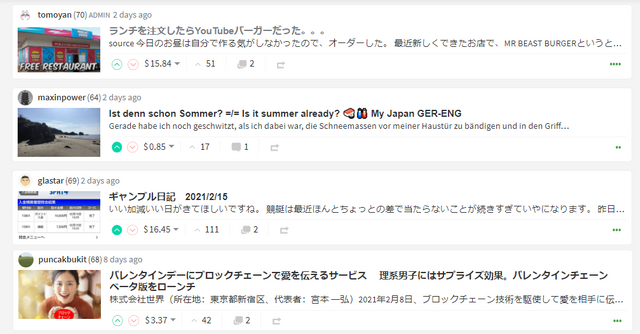 一カ月ぐらい前に、コミュニティーメンバーが増えてて驚いた。
今見たら倍になってた!
1カ月で30人ぐらいから60人ぐらいに増えたもの凄いけど、投稿も増えたんです😃😃😃
@glastar 🥳
@maxinpower 🥳
@puncakbukit 🥳
@yadamaniart 🥳
ヤッター🎉🎉🎉
メンバーが増えて投稿が増えると何でいいかというと、活気のあるコミュニティーのキュレーションみたいなのに申し込む?事ができて、キュレーションのサポートをしてくれるらしい。。。ので、アップボートされるのかな。
詳しくは実は知らないんですけどね。
聞いてみよ。
@cryptokannon
Are we big enough for curation support? What do you think?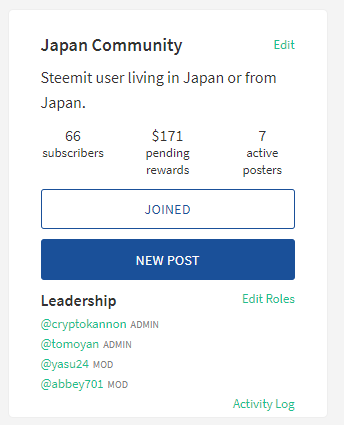 We are like basically the biggest and the bestest community on Steemit right now 😂😂😂
or not?
wen curation?