Careful, Jio once again warned his customers, do not make such mistake even by mistake!
Hello Guys
As technology is increasing, so are the ways of cyber fraud. Nowadays, thugs who make people their victims have started adopting many ways along with making calls. In such a situation, if a user does not know about it, then they fall victim to it.
To save its customers from such fraud, Jio has sent a message asking people to be careful. The company has sent a message to all its subscribers and has told not to give any information to any suspicious person. This can be dangerous for users and they can be a victim of fraud.
Jio sent this alert message
In its message, Reliance Jio has asked users not to share their personal information with anyone. The company has written in the message, "Beware of any fake message asking you to call any number to update your KYC or give free mobile data. Do not call any number or do not click on the link given in these messages. Do not share your personal information with people calling from unknown or suspicious numbers. Be safe Team Jio "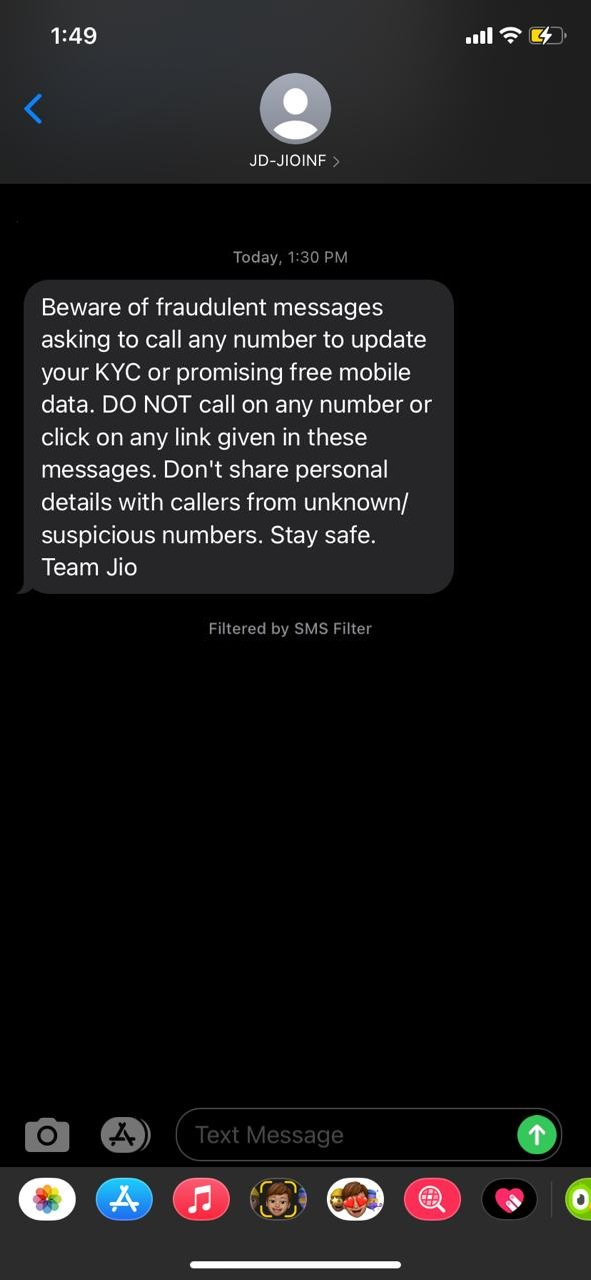 Can cause heavy losses
Let me tell you that if there is a message of free data offer etc. on your number, then do not click on it in the excitation. This can be dangerous for you. Many times it happens that after clicking a link all the information of your phone reaches the hackers and in such a case they can misuse your personal information. Apart from this, if someone calls and informs you about an offer, do not believe in it and do not share your information with him. Doing this can also be harmful.
Thanks for reading.