heaven on earth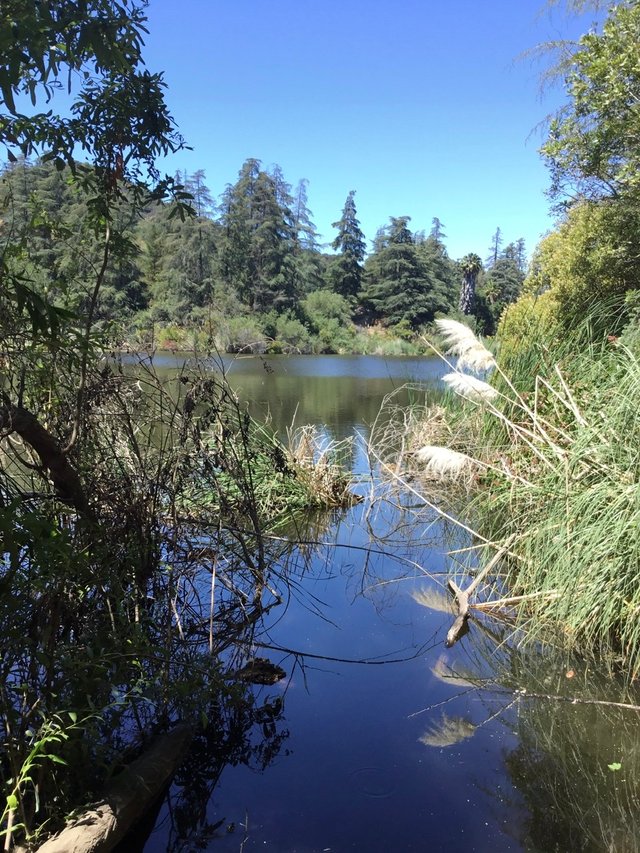 After nearly four months of sheltering solo, I finally enjoyed a dinner out. Before the week ended, I sprang out of solitude for a second time. D was in the neighborhood and wanted to grab a bite and visit Heavenly Pond.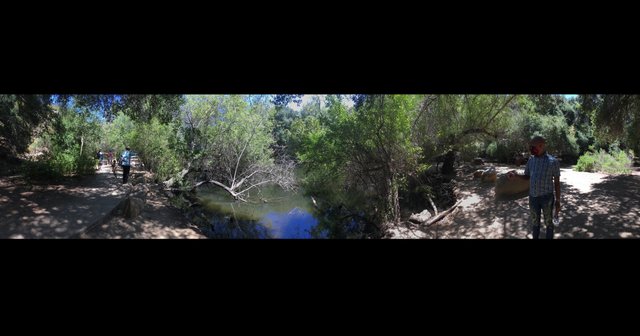 It was the busiest I've ever seen the park. Los Angeles was about to go on a second lockdown for the July 4th weekend. Everyone was out to celebrate while the park was open. Some wore masks and many didn't. There was a lot of people watching at the pond's picnic area. And D was mildly annoyed.
Stranger passing by with no mask: "Hello."
JNET: (sitting having a salad - obviously not wearing a mask while eating) "Hi."
D: "Phffft."
D was trying to contain himself. But since no one was passing judgment on no-maskers and ruining anyone's sunny day, he held his tongue.
JNET: "It's good to see people out enjoying the day. The ones not wearing masks are very brave. I would never wish anything bad upon them. I hope the experts finally say it's safe to be out without masks, that deaths are down, and that we can return to normal life and hug without fear."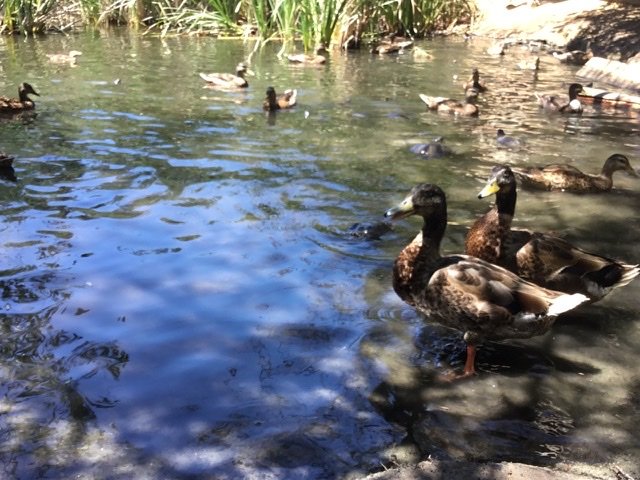 My friend listened. He didn't seem as optimistic about the future as I. We had different windows that we watched the world through. Is it possible to have hope for the future? With a pandemic? A culture war? The state of the economy? The current theatre of world politics?
Solitude has forced me to seek answers to feed faith and not despair. Oddly, it's not covid that frightens me; it's the high strung emotions of tense angry people. The virus is less harmful to me than the social climate where there is a "right way" to think, live, and look.
ABC: "Do I have to be nice or polite to people out and about sans mask?
1: "No, those @#$& have no regard for your safety and will happily attack people."
2: "No. Those people have a proclivity for violence."
3: "If polite means smacking their head with a shovel, yes!"
These are just a sample of what I see among my circle of friends. It can get venomous. Someone admitted they wished they could mace people who weren't wearing a mask.
JNET: (treating mask with essential oils before leaving home) "Wearing a mask inflames and irritates my skin. A friend suggested I look into organic fabrics or silk."
D: "If you can't wear a mask, stay home."
JNET: "For how long?"
D: "Until you can get a covid vaccine."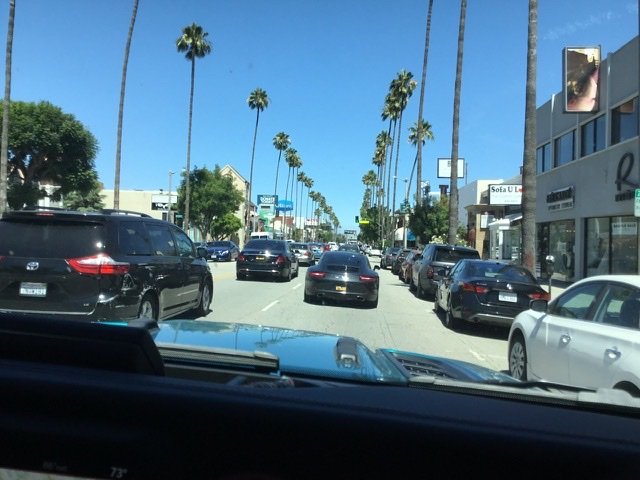 It was a short ride home. My second outing since March brought me to my favorite neighborhood park where I enjoyed the walk. It stressed out my friend. I'm glad no one got violent and took out their mace.
The following day was the 4th of July and I set out to be outside my home AGAIN. J invited me to spend the day with her family. We ate all day, drank whiskey root beer floats, and shared optimistic views of the future. We also listened to fireworks that began once it got dark at 9pm and didn't seem to stop til well after midnight.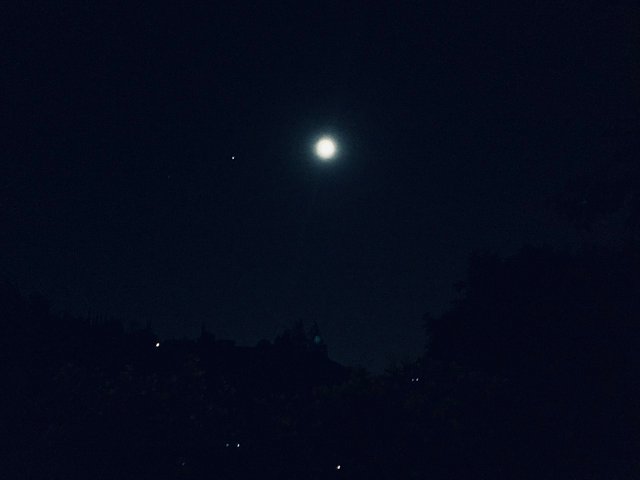 It's against to law to have fireworks. For a city in lockdown, the air sounded with defiance. The moon was full. During a stretch of silence, I said a prayer for our world. I imagined a future where we all celebrated freedom and shared a joy of past 4th of Julys multiplied the world over. Heaven on earth.
I prayed that humanity wouldn't lose itself in the fear and anger. I prayed that we experience a collective miracle that unites us and evolves us. Isn't 2020 supposed to be the dawn of a new age?
Before I fell asleep, I found this video of what my Los Angeles looked like past the trees and over the hill from my friend's home.
This is what I heard through most of the night. But to see it was moving and gave me hope for our country and it's people. To see so many people across the city join together and collectively defy the rules that sought to silence a holiday we love is a beautiful sight. The city tried to cancel and darken the day and it didn't work.
Like these fireworks, people united in display to say that they will not be silenced or told to comply especially on a day where we celebrate freedom, a country, and ideals to live free from tyranny.
My city defied its government on Independence Day with fireworks. It was beautiful. We're at the dawn of a new age.
Good health to all of you and may you always feel free in life, liberty, and the pursuit of happiness.
JNET