Kashmir: Perfect Hell in Heaven
Its not easy to design a hell in heaven but INDO-PAK politician successfully designed it and worked hard to maintain its reputation since 70 years with the help of extremist, terrorist and separatist for hate and vote politics. Today we will discuss why Kashmir is heaven created by GOD, Hell designed by politicians.   
(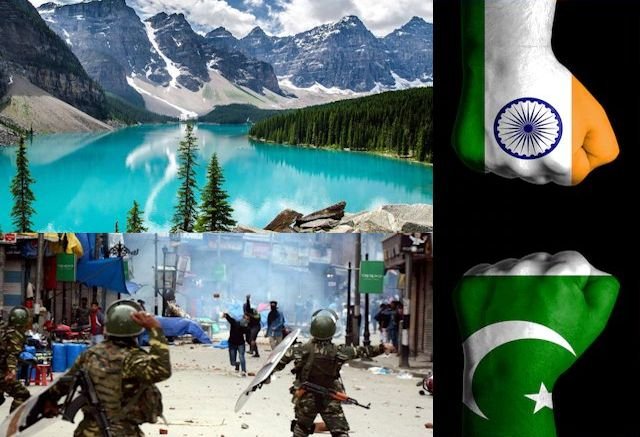 ) 
1. Kashmir: Heaven created by GOD 
Beautiful landscapes and valleys: Kashmir resembles a postcard holding up to be appeared to the world. Each side of the valley is loaded up with awesome magnificence rivers and verdant meadows. The valleys of Kashmir that can stimulate poetry in you. Nubra, Nageen, Betaab, Kishtwar, Markha, Suru, Shyok, Dha Hanu, Poonch are incredibly beautiful Kashmir valleys. These valleys echo nature beauty and a certain level of mystery, surrounded by the heavenly mountains.  
(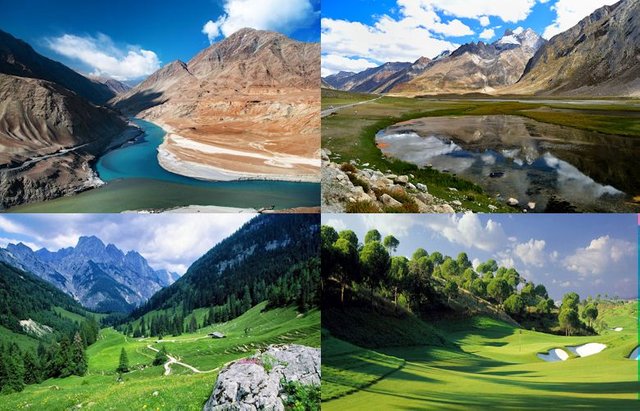 )
Stunning lakes:  The lakes in Kashmir are perfectly clear, staggering and unblemished. Srinagar boasts of the Dal and Nageen Lakes which are awesome. A boat ride on the lakes with the transcending mountains in the setting will give you a great thought why Kashmir is genuinely a heaven. 
(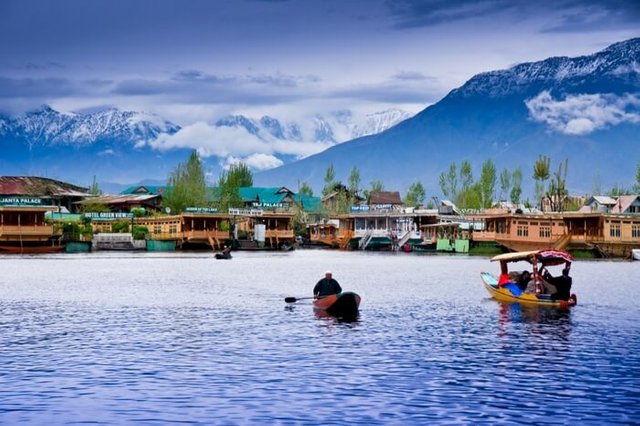 )
 Snow Wonderland: In winter, Kashmir transforms into an entrancing winter land. The white scene and delicate snowflakes falling on the dazzling vistas is a sight to swoon over.  Zanskar river turns into a thick sheet of ice in winter, forming a perfect platform for the most thrilling Chadar Trek in the world. Skiing in Gulmarg and Sonamarg at sub-zero temperature to make the winter a memorable one. The brilliant white winters of Kashmir is an affair of a lifetime.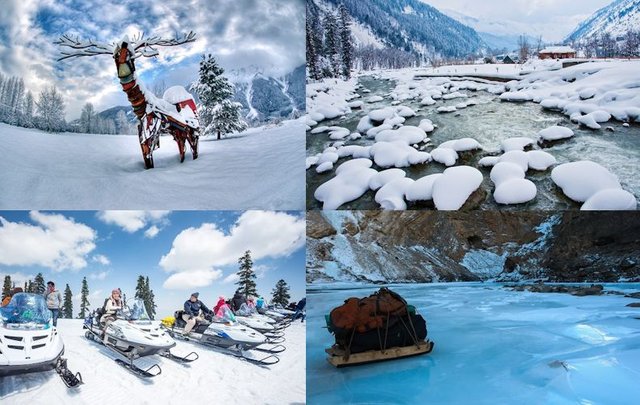 Magnificent autumns: Autumns in Kashmir are magnificent and lively. The shades of pre-winter are striking and the breezes are enthusiastic and delicate. The trees go up against staggering red, brilliant, and golden tints, adding a stunning appeal to the scene.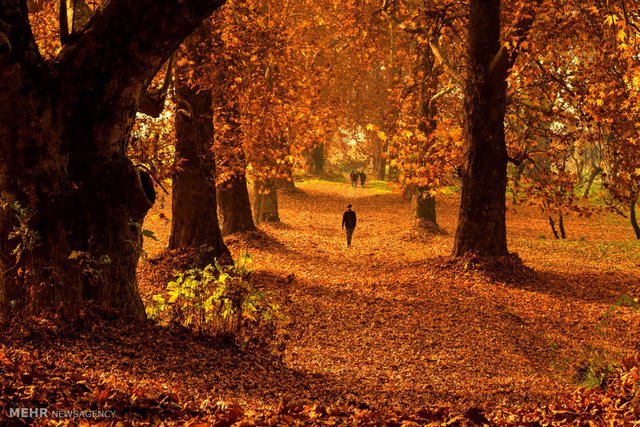 2. Kashmir: Hell designed by Politician
 Pakistani militant: Pakistani military dictator Zia-ul-Haq began sponsoring terrorist groups in Jammu and Kashmir after violation Shimla Agreement of 1977, Creating the monsters over which the civilian government of Pakistan has no control. Since then terrorists became low-cost war against India for Pakistani dictators and extremist.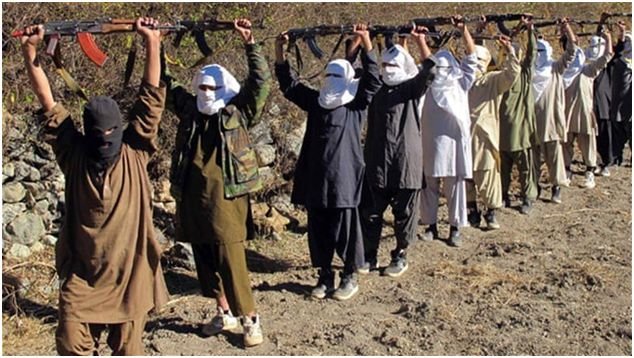 Indian Army in Kashmir: Indian politician are yet to understand the urgency to take necessary action is needed to end cross-border terrorism from the source, and thereby end the need for the streets of Kashmir to be filled with Army. This will end the risk of unintentional conflict with civilians and army.  Kashmir has suffered 30 year of mistaken arrests, deaths from jittery trigger fingers. Each casualty of a civilian or solders a Result a endless cycle of anger, revenge and violence. A hate campaign against Kashmir and Kashmiris has remained a focal point of Indian mainstream media. This has shaped a terrible image of Kashmiris among rest of India.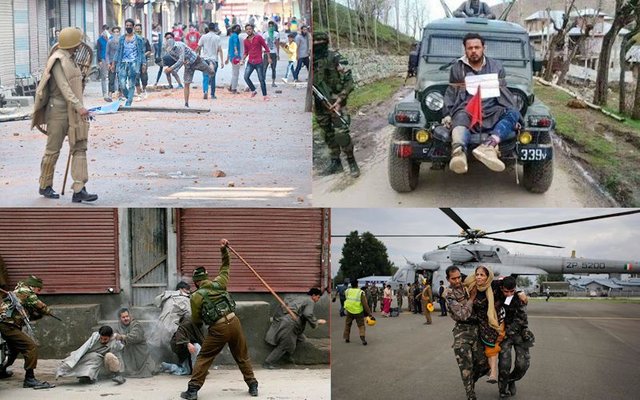 Exodus of Kashmiri Pundits : 170,000 Kashmiri Pundits living in Muslim majority area of the Kashmir Valley were forcefully pushed out of the Valley by Muslim extremist, terrorists trained in Pakistani in 1990 by by JKLF and Islamic insurgents. They have been forced to live the life of exiles in their own country, outside their homeland.  The Jammu and Kashmir Government and Government of India have failed squarely to protect the Kashmiri Pandits against Islamic terrorism. The militancy in Kashmir had increased after the exodus. The militants had targeted the properties of Kashmiri Pundits after their exodus.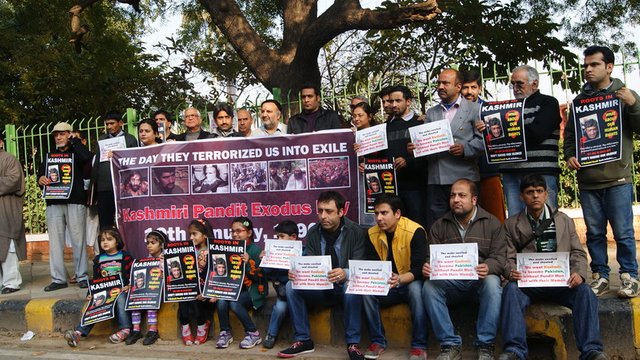 3. Real picture of India 
India shows perfect picture of UNITY IN DIVERSITY because people of many religion, race, culture and tradition live together without affecting each other's feelings and believes to their religion. 
India had a Sikh prime minister, Manmohan Singh and a Roman Catholic leader of the ruling party, Sonia Gandhi,  Muslim president Abdul Kalam. Leaders from three minority communities peacefully ruling over the vast Hindu majority. No other country than India has such strong secular credentials.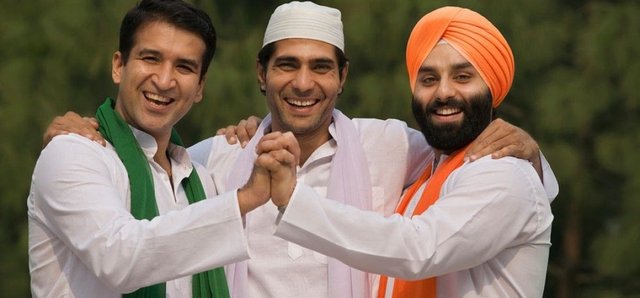 This is Original Content By @shayan143
Thank You so Much to Visit my Blog. 
Please comment if you are not agree with my view on Kashmir.  
@Please Support by Upvoting, Following & Sharing. Because I'm Your Best Friend Always