Heal the world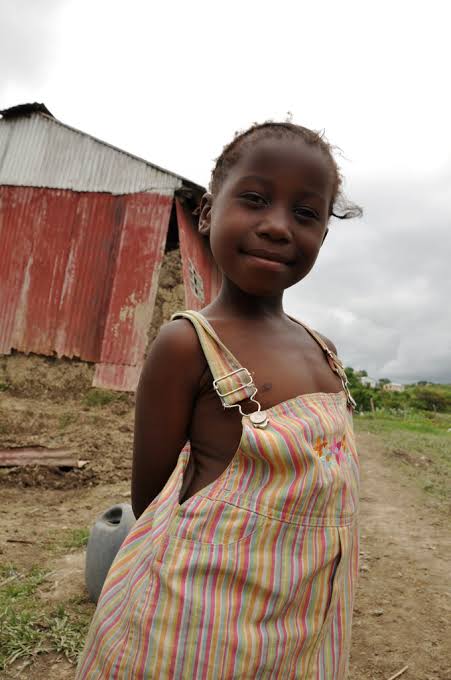 Please hurry and wrap these carrots for me Mallam, I'm in a rush" I said to the carrot seller who would rather laugh with his colleague/neighbour/brother. At this point it was about to rain heavily and if I didn't rush, I'd be trapped in Ogbete main market Enugu.
"No vex madam" he said as he handed me the bag. I remember looking in the bag and wondering when Hausa men became stingy with vegetables; was it because he was in the east now?
Pfft, I got lost in my thoughts. I remembered Magaji. My customer in Abuja and how he'd always fill all my bags so generously with vegetables. Oh well, when you're in Rome, you have to act like a Roman. I thought of my nephew Kennie and my nieces Chimdi and Chimamanda, they're the reasons we get veggies most of the time. I got really home sick.
I remembered how their lunch packs would look with a variety of vegetables decorating them and adding so much color.
I was distracted by something trickling down my face. Oh shoot!!! It was baby-drizzling. I had to focus on walking faster. Just then I remembered how my niece got angry with me one day. Her school bus had honked it's horn at the gate. It was also drizzling on that day so I rushed out with the first umbrella I could grab. It was a black umbrella with a white lace at the ends.
"Aunty Chioma naw!" She said with a look of frustration. "Why didn't you come with my purple umbrella?"
Oh, Chim ooo! I exclaimed in my head.
Someone tapped me, "Fine girl, I get fine fine bag" It was a wheelbarrow trader. He didn't lie. I saw among his goods a really small cute jean bag with brown details. Argh... the temptation! "You don't really need it" I told myself. "Besides, it's not that fine" I lied to myself. I went back to my thoughts.
I got distracted again. This time it was by a woman scolding her 4 or 5 year old in Ibo.
"Can't you even carry your baby brother?" She added as she pointed to the 2 year old waddling behind them. Her back was already occupied by a baby, her head by a carton and her right hand by a couple of bags leaving her left hand as the only thing available for her children to hold on to.
I looked well. The 4/5 year old girl was carrying what seemed like a backpack. It couldn't be tho, it had jagged ends and looked very... Oh shoot! It was a backpack. A very old haggard looking backpack, torn at so many points. The edge of her notebooks were sticking out through one of the tears at the bottom right corner of the bag.
The little girl who in my opinion should be getting carried under STP bent down and lifted her baby brother off the ground while at the same time pushing back her book edges into the bag.
EVERYTHING ABOUT THIS PICTURE WAS WRONG!!!
"Just walk by girl" I told myself, "You ain't cause all the injustice in the world"
"Madam" I yelled "Biko bia" (Please come)
"Ogini?" (What?), she snapped
Iwe kwana iwe, biko (Please don't be offended), I pleaded, "I would love to get a new bag for your child"
She looked at me in disbelief. I hoped she wasn't angry or insulted.
"Thank you, no problem" she said
We took a few steps back to the wheelbarrow. My beloved jean bag was still there. I picked it up and showed the little girl.
"Do you like this?" I asked the little
"Yessssss!!!" she shrieked in excitement. The joy in her voice was priceless.
I paid for the bag which turned out really cheap btw. The little girl couldn't contain her excitement. She gave me a very tight hug. It made me smile.
"Let me help you with some of the bags madam" I said to the mother
Thank you very much, she said. God bless you. I'm grateful. The thanks were unending.
Moral lesson: Sometimes it takes so little to put a smile on a face