Instamodel Kinsey Wolansky Under The Microscope Or Instruction For Prometeus Network Use Case Demo
Prometeus team estimated the marketing potential of a hot girl who ran on to the pitch during Champions League final.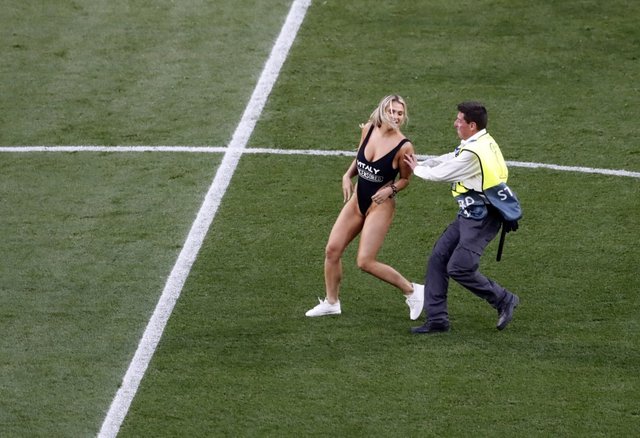 Source: © AP Photo / Armando Franca
What happened?
At the 17th minute, the boredom of Champions League final was broken by the half-naked Instagram model Kinsey Volanski, who ran on to the pitch. The girl was wearing a skimpy swimsuit with the name of her boyfriend's pornography site written across it. As punishment Wolanski has been fined 5,000 euros by UEFA and 10,000 euros by police. However, it's nothing compared to her revenue.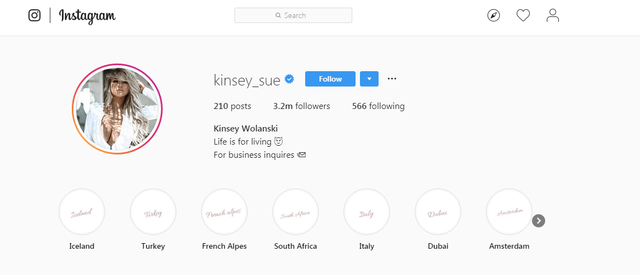 Kinsey Wolansky, American Instamodel from Polland
https://www.instagram.com/kinsey_sue/
From 400 thousand to 2.9 million in one day — such a jump in Kinsey's followers on Instagram was thanks to her scandalous action. Let's turn to experts now. According to the Financial Times, "an influencer with 100,000+ followers on Instagram can charge around £2,000 per picture (approximately $2,700), while celebrity influencers with millions of followers can charge £5,000-£13,000 ($6,700-$17,500). According to Apex Marketing Group, porn site advertised by Kinsey Wolanski could've received 3.55 million euros in publicity.
As we said, Kinsey is the girlfriend of the owner of this porn site. His name is Vitaly Zdorovetskiy, and he is an American famous YouTube-prankster. Here's the video where Vitaly and his friend Dan Bilzerian persuade Kincey to run quickly in a swimsuit on a track. Her prize was $30 000.
Prometeus reads Kinsey Wolansky as an open book
Kinsey Wolansky has become a major focus of the attention of all marketers and PR guys. But what audience does she have? What goods and services can she advertise with greater efficiency? Will the brand lose money by buying advertising from her? The right answers to these questions are critical for providing a successful Influencer Marketing campaign on Instagram.
Thus, we came to Prometeus Network. It is a secure and decentralized ecosystem designed to solve real-world problems in data brokerage, created for Influencer Marketing and Data Monetization. The demo of one of the Prometeus network use cases is ready. This demo provides with access to in-depth demographic & psychographic data on both influencers and their audience as well as other valuable insights. Soon everybody will be able to test demo and find out that it gives accurate answers to questions of marketers.
To start work with the use case demo for Influencer marketing, user registers and sets up a personal account. After that, he can easily check any Instagram account. Or in our case, an account of Kinsey Wolansky. Let's go.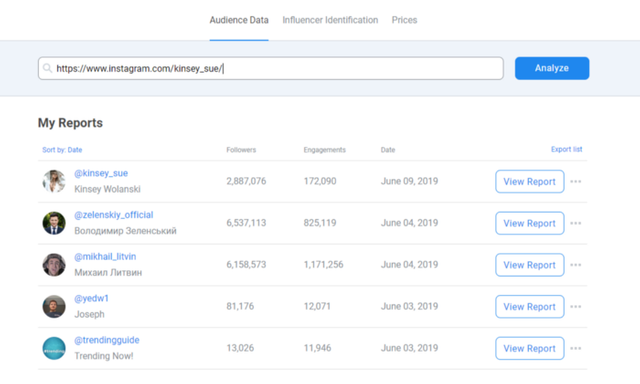 Choose the section 'Audience Data' and put there URL of Kinsey's Instagram. Then, push the 'Analyze'.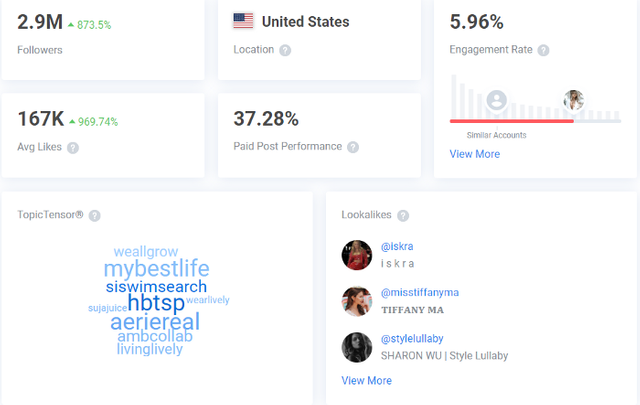 Now we got her keywords and found how disclosed sponsored posts perform compared to organic posts. (For example, 10% means that you can overpay by 10 times for a post if you base your pricing on average engagements as, for example, instead of usual average 10000 engagements you might get just 1000 on your sponsored post).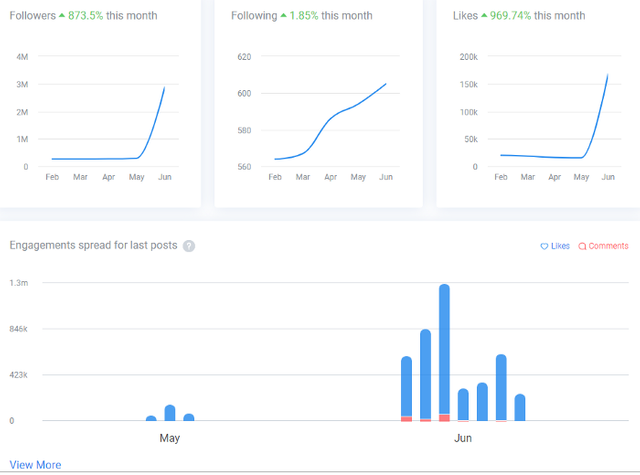 Then, we see engagements spread, dynamics of followers, following, likes…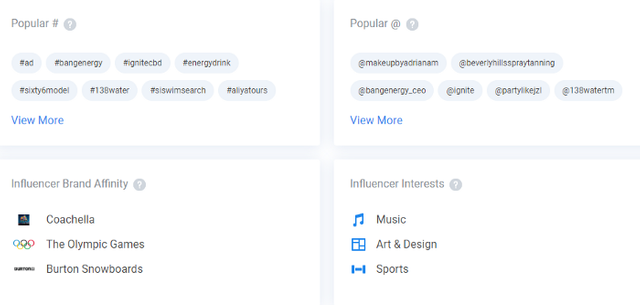 … hashtags
So, what can we say after this? Kinsey has perfect account dynamics and excellent paid post's performance. We've learned her hashtags and keywords. But look further at audience data. There are problems.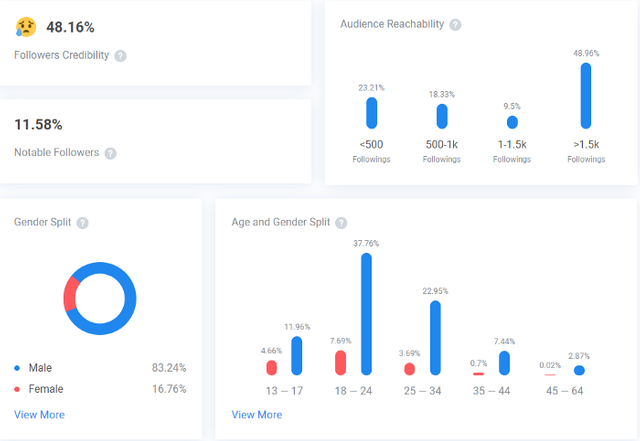 Half of Kinsey's followers are brands, marketing agencies, fakes or random users. Another detail: 83.24% of all her followers are male. It is an important factor in planning.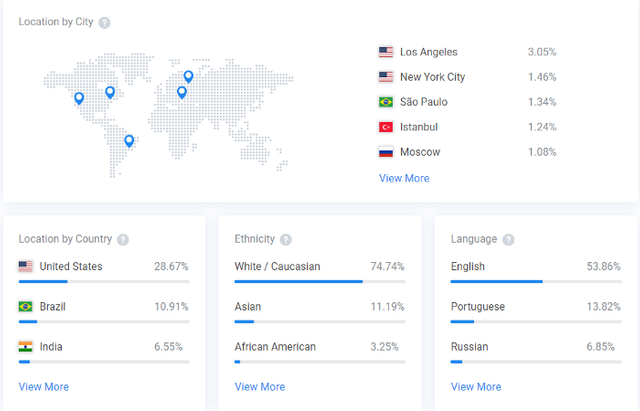 Kinsey is good for a marketing campaign in Brazil in Portuguese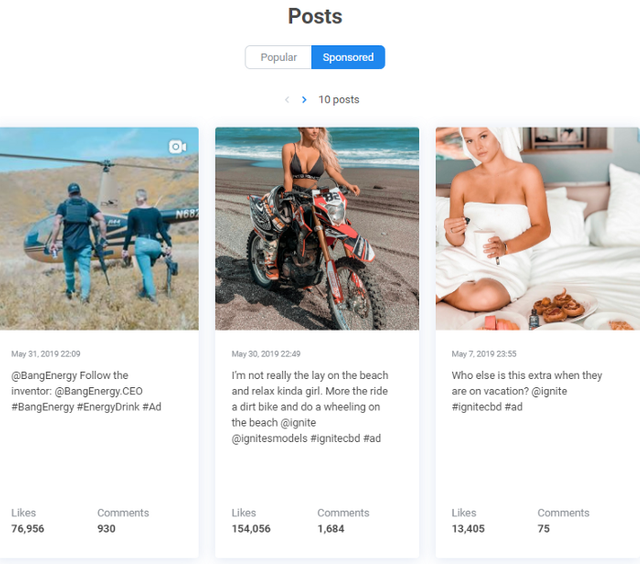 Comparison of her sponsored and popular posts
As we see, Kinsey Wolansky became like an open book with Prometeus Network use case demo for Influencer marketing. And this is only one of the use cases, which in addition has limited demo functionality. Follow the Prometeus' news and join our community on Telegram and Twitter. There are a lot of interesting ahead!