Biscuits Observation: Biscuit Monster?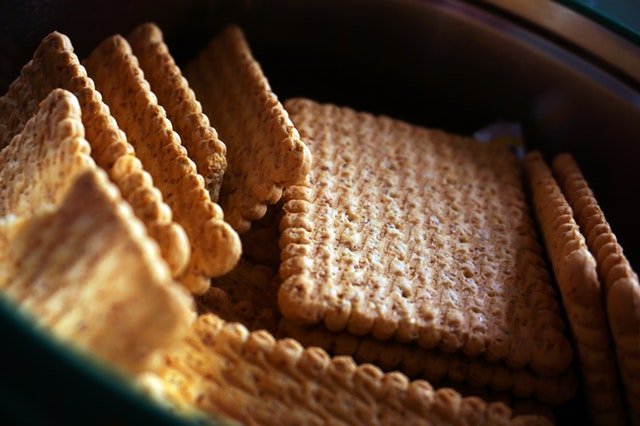 At my work place we have these biscuits and cookies provided from the company to the staff.
They are placed in these big Jars in the morning, but they were never enough as the jars would be empty by lunch time.
Today I went to the kitchen to get some water and I saw that there were still half the jar of biscuits remains. So I walked over to the jar and at the same time another colleague also walked over, so I gestured for him to go first, but he took a step back and allowed me to go first. "What a nice person" I thought to myself, so I grabbed a biscuit and started to walk back to my desk.
About half way back, I realised that I had left my water bottle in the kitchen so I turned to walk back to get it, and on the way I passed that same colleague who is just walking out of the kitchen.
I got into the kitchen and grabbed my water bottle, and just as I was about to leave, I took one look at the biscuits and cookie Jars, and stopped. I was confused, "Weren't the jars half full a minute ago?" I thought to myself.
There were only one path to and from the kitchen and the only people that were in there was me and that other colleague I saw… That was when I realised what had happened.
I tried to remember what that colleague looked like, but the more I thought about it, the more I don't recognise him. In fact I don't even think he was from our floor!