Taming a wild kitten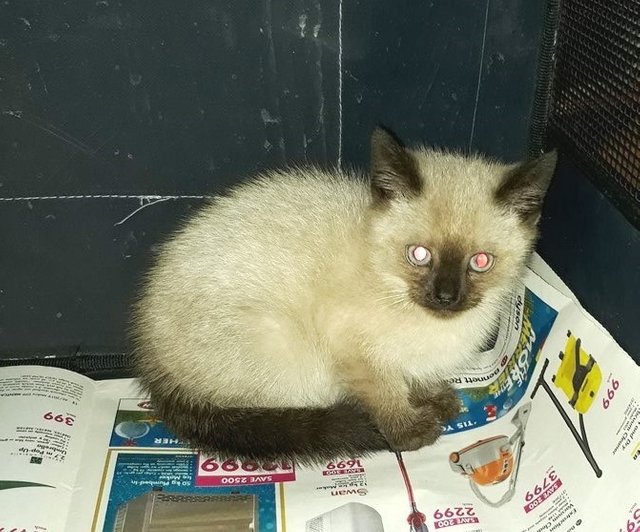 Definitely part Siamese but the eyes are too light-coloured and the head shape is wrong for it to be a pedigreed cat so it's unlikely to be microchipped and have a traceable owner
On Friday night, I was at work and this little kitten wandered into the shop just before closing. It was scared and I couldn't catch it so I locked it inside when I left to prevent it from wandering off elsewhere. I thought it could have gotten lost during the New Year fireworks mayhem. Next morning, I went in with food, hoping that it would be easier to approach now that it was hungry and I had some bait but, no dice, it ran off and hid and I left as the shop had to open for business. The person on duty promised to prevent it from leaving and try and catch it and to my surprise, she did.
It was sent to the cat shelter around the corner and I went to see it when I arrived for my shift and the shelter-owner said it was odd that the kitten is terrified and behaves like a feral cat although it is obviously used to humans or it would not have come into the shop. She also said that it can't be homed as it is and after the last fiasco of the cat that went there that died, I told her that I would take the kitten so I collected it today.
If this is a feral kitten, it's probably too late for it to be easily tamed, the kitten seems about 8 weeks old and the window period for easy success is 5-6 weeks. After that, results are mixed.
It may be that this kitty was a pet that got lost and traumatised but will improve, I'll have to wait and see.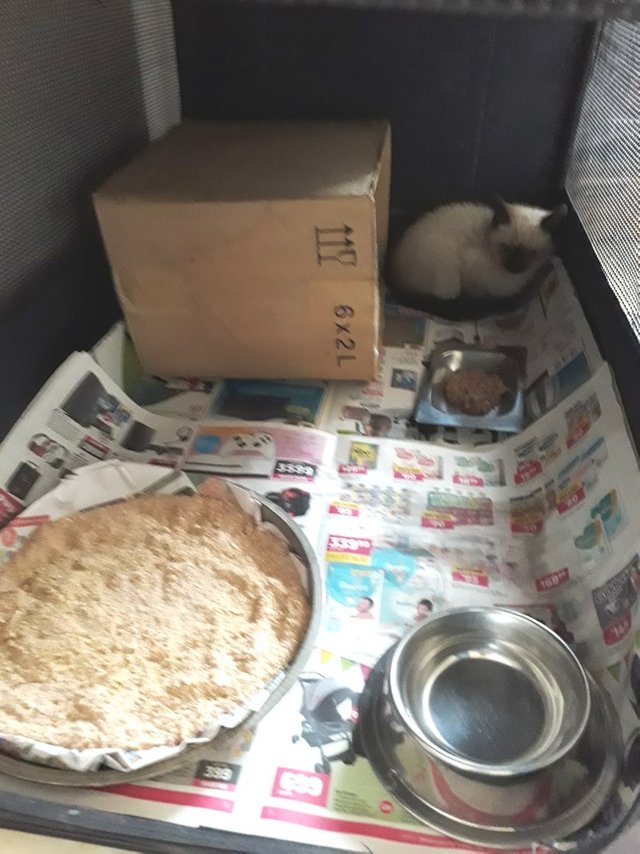 Every kitten needs a box. I use fine sawdust for litter trays and I added a little from the other cats' trays. The smell will help the kitten understand what it needs to do
Either way, the process is the same: an enclosed space to contain the cat and prevent it from hiding away while it becomes used to me and stops the other cats in the household from harassing it. It also needs to feel safe so although I will feed it and change the litter box, I will not attempt to touch it yet. Once it has stopped hissing and spitting, we'll try some games with string and feathers on the end of a stick. If it relaxes enough for that, it's time to try touching. Then, the thing to do is offer tasty treats to eat from my hands and if that works, I can progress to touching while feeding treats. Once a cat will accept touch, you can generally start letting it out to play and normal relationships can be built.
I'll post progress updates. Even if it doesn't tame up much, it will have a good live on my place where it can go outside and hunt and lead a relatively natural life in nature. I have a couple of other semi-wild cats who live happily that way.