Update & Reminder - Steemit Meetup Auckland is Tomorrow - 4th September 2018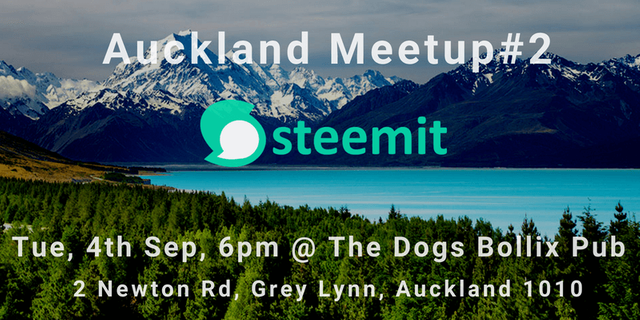 Hello Kiwis!
Just a quick reminder that the meetup is tomorrow at 6pm, I hope to see a lot of new faces and I hope the weather stays as sunny as the last couple of days have been. Let's talk crypto!
Please leave a comment under this post if you want to come and I will add you to this list or update your status.
Registered:
@cryptonik - confirmed
@masterswatch - confirmed
@trisquelwhare - confirmed
@uniforce - confirmed
@nalabra - cancelled
@biglipsmama - ?
@aishaali - confirmed
@john-unasa -pending
@kaykunoichi -cancelled
@shaniyer - pending
@muhamad.ali - confirmed
++ A few more people that have yet to reveal their usernames :P
Let's share some beers and talk about how TeamNZ can kick ass on Steem :P
Go Team NZ!