STEEMit Sailing Mundays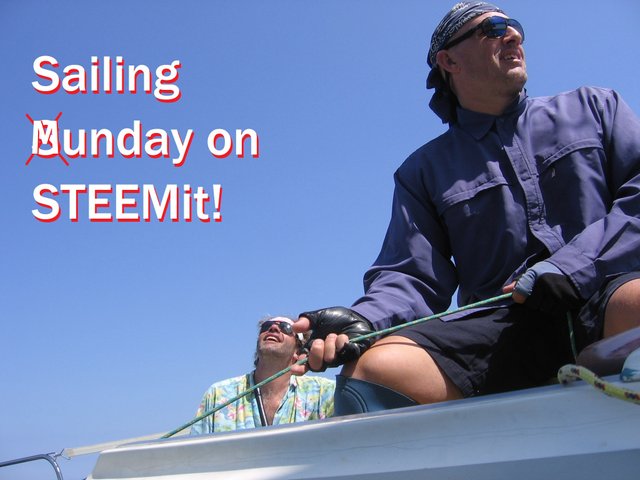 ARRR Mateys! Here is my weekly look into the sailing I do for fun and sport. Basically, 2 hours of afternoon driving to the lake, beer drinkin' and racing other boats around the course, then back in for some hanging out and BBQ.
This year I have the choice of Thursday nights aboard the trusty old J27 (which we have won the North American Championships aboard) and Wednesdays aboard a Hanse 34 which is much more boat to handle......and slower tacks.
For this week, I chose Wednesday again as we get used to this bigger boat, re-engineer our roles, and build a whole new team dynamic. I stole this idea from my buddy @davedickeyyall and decided to copy his Wednesday Walk Around video which I love.
Here, you will partake in some riveting dialogue around my long drive to the club, get a peak at the lakeshore and all the boats at the club, and board the "drinkin' machine!"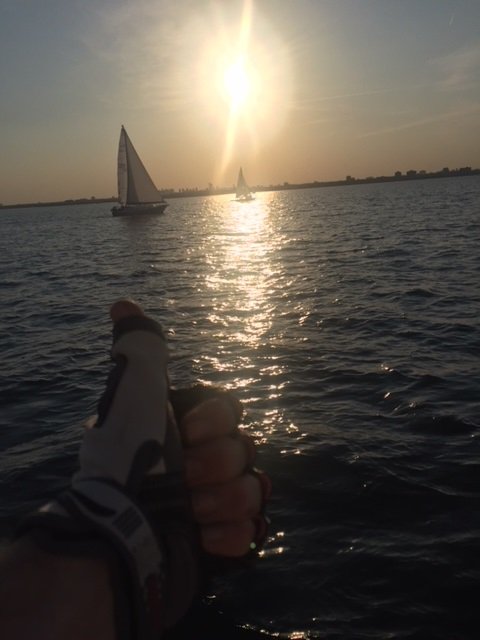 All in all, it was a great night even though they made me wear the pink gloves. We were not last I know for sure, got the boat moving pretty fast, and used the symmetrical spinnaker which made it challenging. The fore-deck guy is still getting the feel for the pointy end of this new boat and we ended up trying to launch while rounding the windward mark, and finally got it up properly 3/4 up that leg.
Any requests for my next report of my weekly adventure?