Know Filipino Food: Chicken Adobo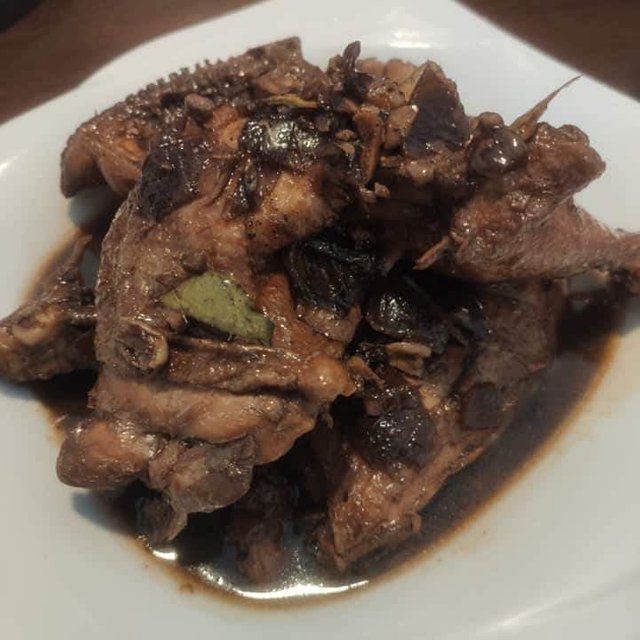 Chicken adobo is a famous Filipino dish, it's basically chicken braised in soy sauce and vinegar. It's a savory dish that gives you that sweet and sour aroma. Other ingredients are peppercorns, bay leaves and lots of garlic. Others marinate chicken overnight with soy sauce and vinegar but you may skip that process and just cook it right away. First, you have to saute garlic and onions on a little oil. Then add the chicken parts and mix. Add the soy sauce and vinegar then let it simmer. Taste the sauce and add more soy sauce or vinegar if you feel like adding more sour or salty taste to the dish, you can also add a bit of water if it went too much. Add the peppercorns and bay leaves then let it simmer for another 5 minutes.
Some Filipinos would add hard-boiled eggs to the dish when they serve it, the savory sauce really makes the eggs taste really good, that is why. Chicken adobo is best served with rice. For Filipinos, adobo with rice can be any meal, breakfast, lunch or dinner. We just love this dish too much.