[EOS] HACKATHON in SYDNEY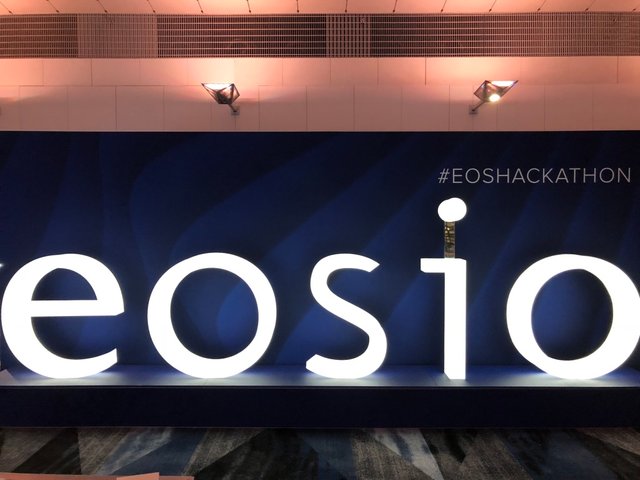 어제 오늘 시드니에서 열리는 제2회 EOS 해커톤에 C++ 테크니컬 멘토로 참가하게 되었습니다.
참가자는 300명 이상, 멘토는 26명.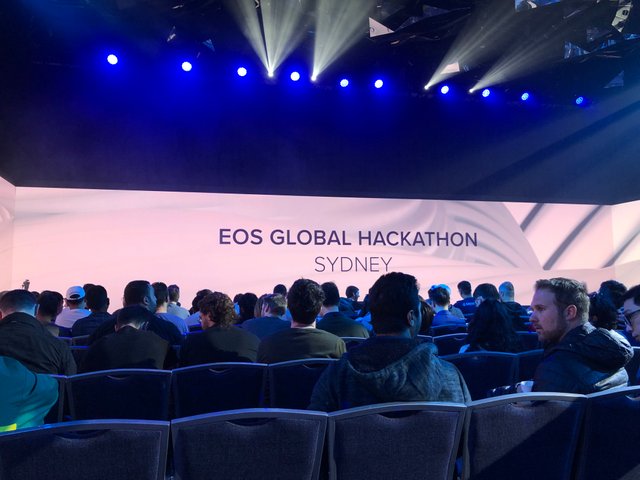 멘토는 Group A, B, C, D 로 나뉘어 교대로 서포트를 하며, C++/Web/Entrepreneur 로 구성되어 있습니다.
저는 Group C에서 EOSYS의 희재님, 랭체인의 Bryan, 싱가폴에서 온 Jerry, 블록원 소속 Sean과 Chris 와 같이 멘토링을 담당하였고 토요일 10pm ~ 일요일 6am 의 시간동안 서포트를 하고 왔습니다.
홍콩에서 열렸던 지난 1회 EOS 해커톤에서는 주제가
Decentralized Applications for Scale - The EOSIO platform ushers in an era of scalable decentralized applications built to impact technology across the globe. The Challenge: identify a centralized business model and create a decentralized alternative that is built for large-scale mainstream adoption.
이었고 IDPASS 팀이 1등을 하여 상금 $10만 를 받았었는데요,
이번 2회 EOS 해커톤 주제는
Create a DAPP on the EOSIO platform that will empower the public to play a role in sustaining natural environments for the future.
입니다.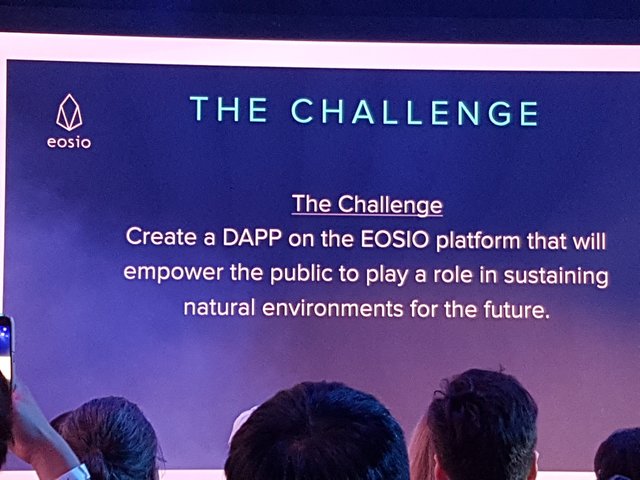 저는 주로 Smart Contract 쪽의 기술지원을 담당했고 몇몇 팀들의 괜찮은 아이디어도 들을 수 있었습니다.
아무래도 밤~새벽 시간이라 지쳐서 포기한 팀들도 있었고, 거의 완성되어 가는 팀들도 있었는데,
제가 담당했을 때 주로 나왔던 문제들은
다른 contract의 action을 호출할 때 권한 문제 (eosio.code 권한 주기)
action 호출 시 잘못된 parameter type으로 인한 serialization 문제
해커톤이다 보니 돌아가기만 하면 된다는 식으로, 에러처리를 하지 않아 발생한 문제들
Table 에 레코드를 넣은 뒤 스키마를 변경하여 발생한 문제
해커톤에서 Docker 를 사용하다보니 Docker에 익숙하지 않아 발생한 문제들 등등
print() 를 적절히 사용하며 디버깅 하면 바로 알 수 있었던 것들도,
코드를 보며 의도를 이해하고 에러메세지도 친절하지 않아 시간이 꽤 걸렸던 문제들도 있었습니다.
몇 시간 뒤인 오후1시에 해커톤 마감되는데 어떤 아이디어의 팀이 수상을 하게될 지 궁금하네요.
저도 기회가 된다면 다음 런던에서 열리는 해커톤에 참가할 수 있으면 좋겠습니다.
밤새서 졸린데 지금 자면 못일어 날 것 같고 ㅡㅡ; 1시에 가서 발표하는 것 좀 보고 뒷풀이 하고나서 푹 자야겠네요. (근데 다음날 오전에 못일어나면 귀국 못하는데 그것도 걱정입니다 ㅠㅠ)
마지막으로 행사가 진행되는 ICC 건물 밖 전경입니다. 참고로 호주는 한겨울인데 약간 쌀쌀한 정도 ㅎㅎ