Miami Beach is still summer. 마이애미 비치는 아직 여름입니다.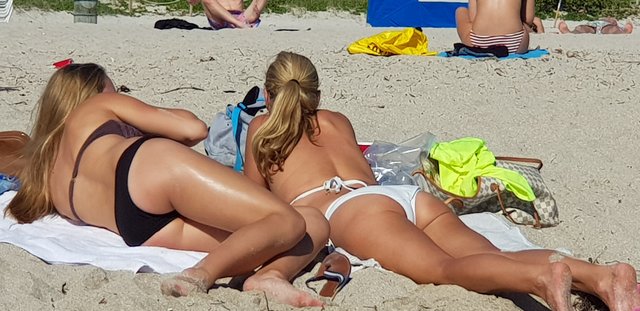 It's still summer in Miami Beach, with the sun shining behind white women tanning. I wanted to do it too, but I don't have a swimsuit...
선탠을 하는 백인 여성들 등뒤로 따가운 햇살이 내리쬐는 마이애미 비치는 아직 여름입니다. 저도 일광욕을 하고 싶었지만 수영복을 갖고 있지 않아서...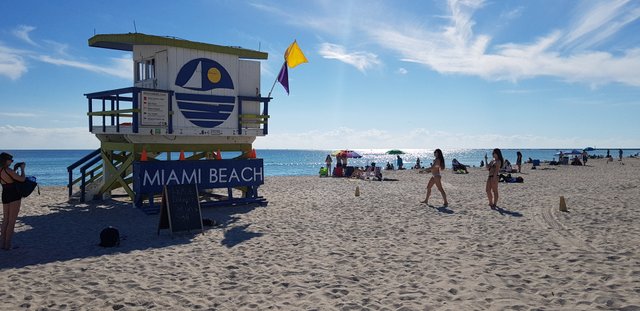 The sun is so intense that it is difficult to open my eyes without wearing sunglasses. Still, I envy people in cool clothes.
태양이 강렬하여 선그라스를 쓰지 않고는 눈을 뜨기가 힘들 정도입니다. 그래도 시원한 복장의 사람들이 부럽습니다.