TOGETHER WITH YOU(Steembounty) - သင္ ေစညႊန္းရာ သင္ႏွင့္ အတူ - Week #8 (@aggamun)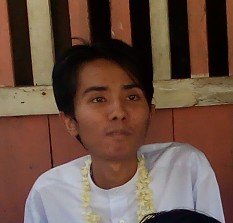 ကြ်န္ေတာ္ ဒီ idea ကို @pifc က ရယူပါသည္။ သူ႕ကို credit အျပည့္ ေပးပါတယ္ ခင္ဗ်။ အပတ္စဥ္ တနလၤာေန႔ တိုင္း ဒီလို post မ်ိဳး ဖန္တီးဖို႔ အစီအစဥ္ လုပ္ထားပါတယ္ ခင္ဗ်။
Steembounty
အရင္ဆံုး steembounty အေၾကာင္း သိသေလာက္ ေျပာပါရေစ။
Steembounty ဆိုတာ စတီးမစ္ အသံုးျပဳသူမ်ားကို STEEM မ်ားကို ခြဲေဝ ေပးတယ္ စနစ္ တစ္ခုပါ။ အဲသလို ျဖစ္ဖို႕ bounty ေပးထားတဲ႔ post ေအာက္မွာ comment ေပးထားဖို႕ေတာ့ လိုပါတယ္။ bounty ကလည္း စိတ္ၾကိဳက္္ ေပးလို႕ရပါတယ္။ 1 STEEM 2 STEEM 5 STEEM စသည္ျဖင့္ေပါ့ေလ။ အဲ့ bounty ကို post ရဲ႕ comment ေပးသူမ်ားကို အခ်ိဳးက် ခြဲေပးတာပါ။ comment မွာ upvote မ်ားမ်ား ရတဲ႔ သူက % အလိုက္ STEEM ပိုရပါတယ္။ အထူးသျဖင့္ bounty ေပးသူ post ပိုင္ရွင္ရဲ႕ upvote ကို ရသူ က ပို အေလးသာပါတယ္။ အဲဒါ အားလံုး ကို @steem-bounty က post တင္ျပီး ၇ ရက္ေျမာက္ေန႔မွာ auto လုပ္ ေပးပါတယ္။ ဒါကြ်န္ေတာ္ သိသမွ် အကုန္ပါပဲ။ အဲဒါေတြ အားလံုးကို bro @mmunited ေျပာျပလို႕သိတာပါ။

ဆိုလိုတာကေတာ့ #Steemit မွာ ရွိတဲ႔ မိမိပိုင္ဆိုင္ထားေသာ STEEM ေတြကို မိမိ community ထံ ခြဲေပးခ်င္တဲ႔ အခါ ဒီစနစ္ေလး က မဆိုးလွပါဘူးဗ်။ ေပ်ာ္စရာ လည္း ေကာင္းသလို post မွာ comment ေတြလည္းရေပါ့။ ကြ်န္ေတာ္ လည္း အခု ေပ်ာ္ခ်င္လို႕ comment ရခ်င္လို႔ bounty ေပးပါေတာ့မယ္။ ကြ်န္ေတာ့ ဆီက bounty ရဖို႕
post ေရးစရာ မလို။ ( No post)
resteem လုပ္စရာ မလို။ (No resteem)
upvote ေပးစရာ မလို။ (No upvote)
follow လုပ္စရာ မလို။ (No follow)
ျပီးျပည့္စံု တဲ႔ comment တစ္ခု သာ လိုအပ္ပါတယ္ ခင္ဗ်။ (Only one comment)
ဘယ္လို comment မ်ိဳးပါလိမ့္။
ဟုတ္ comment တစ္ခုပါပဲ။ Only one comment. ဒါေပမယ့္ အခ်က္ သံုးခ်က္ ေတာ့ ရွိပါတယ္။ အဲဒါကို လိုက္နာမွ ကြ်န္ေတာ္က vote ေပးလို႕ ရမွာပါ။
ယေန႔ သင္ steemit မွာ သေဘာ အက်ဆံုး post တစ္ခုရဲ႕ (မိမိ ကိုယ္ပိုင္ post မွလြဲ၍ အျခား မည္သည့္) link ကို comment ေပးပါ။ ဘာေၾကာင့္ တျခားသူေတြပါ ဖတ္သင့္သလဲ ဆိုတာကို တိုနိုင္သမွ် အတိုခ်ဳပ္ ေရးေပးပါ။ ျပီးေတာ့ သင္ ဖတ္ေစခ်င္တဲ႔ သူကို tag တြဲ ( သို႔ ) mention ေခၚခဲ့ပါ။

အထူး အထူး တားျမစ္ခ်က္
ကြ်န္ေတာ္ ေတာင္းဆိုေသာ comment မွ လြဲ၍ အျခား အျခား မည္သည့္ comment မွ မေပးခဲ႔ပါနွင့္။

အျခား ေမတၱာ ရပ္ခံခ်က္
ဒါကေတာ့ မိတ္ေဆြ တို႔ရဲ႕ သေဘာက် လုပ္ခ်င္မွ လုပ္ပါ။ အကယ္၍ bounty ေလးကို စိတ္မဝင္စားဘူး သို႔မဟုတ္ comment မေပးခ်င္ဘူး ဆိုခဲ႔ရင္ေတာင္ အျခား comment ေပးသူမ်ား ရဲ႕ post link ကို ဝင္ေရာက္ ၾကည့္႐ႈျပီး သေဘာက်ပါက သူ႕ comment ကို upvote ေလး ေပးခဲ့နိုင္ပါတယ္။ Please! Request only! 😍 😍
အားလံုး က်န္းမာ ခ်မ္းသာ ၾကပါေစ ခင္ဗ်ားးးး ……

For English
I got this idea from @pifc. I fully credit to him for that. I have a plan to create like this post every Monday per week.
Rule
You don't need to upvote this post, follow me and resteem this post.
Only one valid comment.
If you give unrelated comment, I give you downvote and register in blacklist of bounty.
Leave a comment one post link ( not your own post) you want to share with us.
In your comment, write something why I should read it.
Tag someone you want to read this post.
---
Request
Please support others by visiting their post and leave a reply to their comment. If you like, please upvote their comment as you can. I appreciate you for that.
---
myanmar
msu
---
Posted from my blog with SteemPress : https://aggamun.timeets.com/?p=19
---