(Bilingual) POEM RITUAL
Every month of Ramadan, since 1987, I write a month-long poetry. Maybe only 1 or 2 years I purposely stop to avoid (1) saturation (2) just abort "obligation".
The first time, I took the title Thirty Days to You, the next year changed to My House My Address. Nor has it been collected in a great title, but each poem has its own title. And in two consecutive years (2016 and 2017) try to make the stories of the prophets, not every day, but every few days with long poems. Until now not finished until the 25th prophet. But one of them became part of the anthology of religious poetry collected by Parmusi.
Of the hundreds of poems I wrote in Ramadan, have been collected in two books. First, _Mendaras Cahaya _ (2012), which gathers two months of poems (Mendaras Cahaya¬ and Tarikh Air Mata). Then in 2016 I again recorded 60 poems under the title of the Passover List (with Sirat Mahagasal).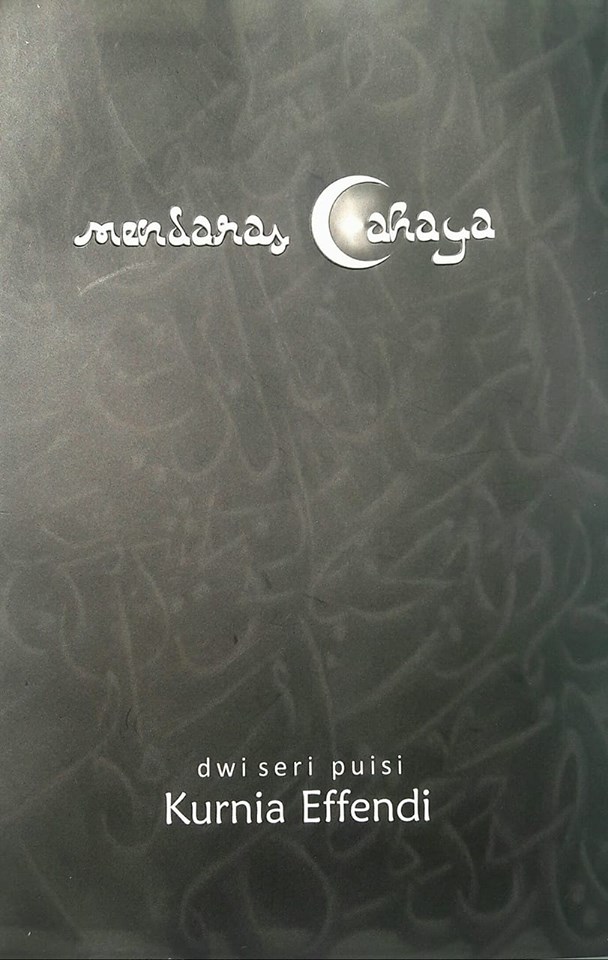 For me writing poetry in the month of Ramadan becomes the other side of fasting. It can be said poetry worship in the month of fasting. I can summarize the contents of the lectures of the religious scholars, as well as reflect on the things I experienced throughout the worship, even the medium of self-reflection. Through poetry I convey confessions about sin and strive to be a good person. This is a kind of self-washing for 11 months of behavior that is consciously and unconsciously polluted with bad intentions. Sure, while there is time for me. While given the opportunity by God. How good God is, for promising to wipe out all sins when we truly ask forgiveness of Him.
This time, I write poetry again. Starting on 1st Ramadan 1439 Hijriyah. Hopefully useful for yourself, hopefully also provide wisdom for those who read it.
IBADAH PUISI
Setiap bulan Ramadan, sejak tahun 1987, saya menulis puisi sebulan penuh. Mungkin hanya 1 atau 2 tahun sengaja saya berhenti untuk menghindarkan dari (1) kejenuhan (2) sekadar menggugurkan "kewajiban".
Pertama kali, saya mengambil judul Tiga Puluh Hari untuk-Mu, tahun berikutnya berganti dengan Rumah-Mu Alamatku. Pernah juga tidak menghimpun dalam sebuah judul besar, melainkan masing-masing puisi memiliki judul sendiri. Dan pada dua tahun berturut-turut (2016 dan 2017) mencoba membuat kisah para nabi, tidak setiap hari, melainkan beberapa hari sekali dengan puisi panjang. Sampai sekarang belum selesai hingga nabi ke-25. Namun satu di antaranya menjadi bagian dari antologi puisi religius bersama yang dihimpun oleh Parmusi.
Dari ratusan puisi saya yang ditulis pada bulan Ramadan, telah dikumpulkan dalam dua buah buku. Pertama, Mendaras Cahaya (2012), yang menghimpun puisi-puisi sepanjang 2 bulan (Mendaras Cahaya dan Tarikh Air Mata). Lalu pada tahun 2016 saya kembali membukukan 60 puisi di bawah judul Senarai Persinggahan (bersama Sirat Mahagasal).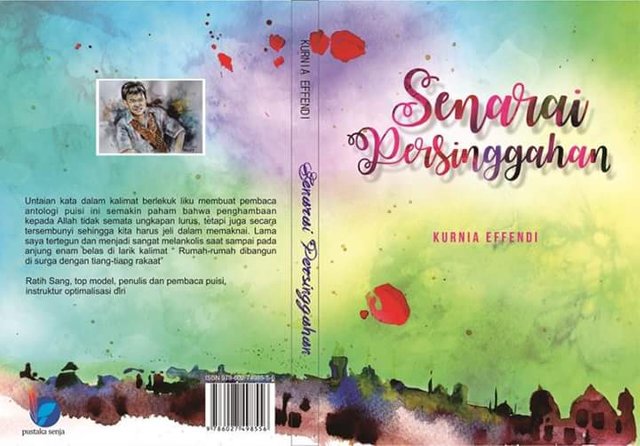 Bagi saya menulis puisi di bulan Ramadan menjadi sisi lain ibadah puasa. Bisa dikatakan ibadah puisi pada bulan puasa. Saya bisa merangkum isi ceramah para alim ulama, juga merefleksikan hal-hal yang saya alami sepanjang peribadatan, bahkan menjadi medium perenungan diri. Lewat puisi saya menyampaikan pengakuan-pengakuan tentang dosa dan berupaya untuk menjadi orang baik. Ini semacam pencucian diri atas perilaku sepanjang 11 bulan yang antara sadar dan tanpa sadar dikotori niat-niat buruk. Tentu, selagi ada waktui bagi saya. Selagi diberikan kesempatan oleh Tuhan. Alangkah baiknya Tuhan, karena berjanji menghapus seluruh dosa bila benar-benar kita meminta ampun kepada-Nya.
Kali ini, saya menulis puisi lagi. Mulai tanggal 1 Ramadan 1439 Hijriyah. Semoga bermanfaat bagi diri sendiri, mudah-mudahan juga memberikan hikmah bagi yang membacanya.