POEMS OF RAMADAN - EPISODE 2
STREET
Straight path: thin and thin
siratal mustaqim - long and sharp
An unblocked path
by my eyes - eyes always amazed
and blind to things
Way forward and deviate
To the right is full of resistance, endless
To the left thirsty identity, lost meaning
The road that keeps worrying is inflamed
The detour seemed to be able to dodge
From the fate of destiny
From the nadir
Where is the wide and definite path going downstream?
7 Ramadan 1439 H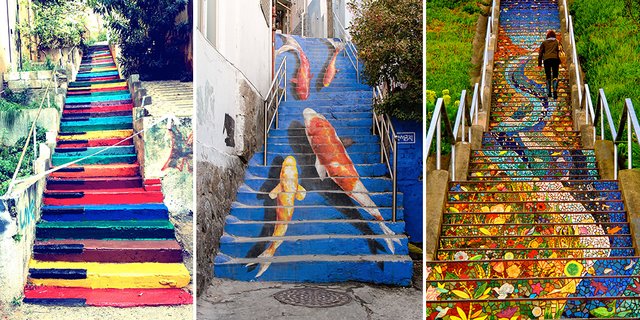 Ilustration: 17 of The Most Beautiful Steps on The World - Source: Bored Panda
TOWARDS
Towards the fields I bring hoes and machetes
Where is the parasite and the weeds?
Towards the forest I see a number of weapons
Weeding limbs and hunting animals
To the sea accompanied by various fears
Not against sharks, just catching snails
Toward Your House carries the past
The set of sin forms a dead end
Allow these soft prayers to compose new maps
8 Ramadan 1439 H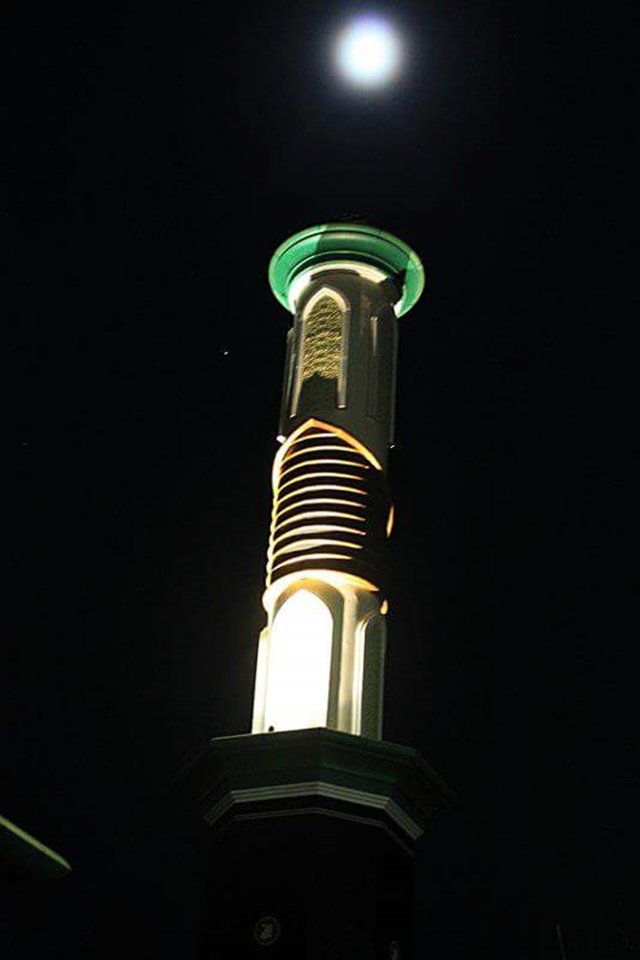 Illustration: Tower of Mosque Al-Munawar in Ternate. Photograph by Kef
CONSCIENCE
Conscience - either made of what
It could not be touched by the surgeon's hand
Except for the scarlet red wet blobs
Conscience binds the relationship between me
and You. But the soul rope is getting slack
after so many years
Conscience taken over by language, represented metaphor:
The quietest voice,
the source of truth light,
pure gesture whisper
Conscience is slowly fighting
persuasion, reject the image, advocate
Purpose, restore sanity
9 Ramadan 1439 H

Illustration: One Hope - Source: Satu Harapan website
THEN
Then is the future
Which I have never ordered
With dark colors and anxiety
Then they arrived
With questions
What kind of trail I left behind
Then in a string of consciousness
There is a prayer that goes beyond the number of merjan
Asking for You: what I need
10 Ramadan 1439 H
LISTEN
Listen for a close scream first
After that are Palestine and Rohingya
Listen to your sister's voice right now
But maybe your enemy's opinion is right
Listen to your own heartbeat
Do not be busy with bomb seconds on your back
Listen to the whisper of the air and the exclamation of light
Two things that do not require an ear
Listen to Azan as a call
Before the call of parting to you
11 Ramadan 1439 H
SOUND
Sound can incarnate knowledge in books
I want to read in the name of humanity
The sound may come from ghosts in mind
Can I distinguish it from revelation?
Sound soft and loud, which one should I trust?
Because lie is sweeter than sugar
Voice after sound came and went
Slowly I became deaf
12 Ramadan 1439 H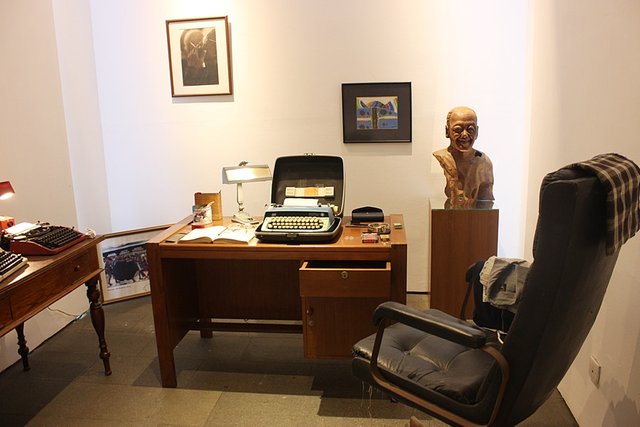 Illustration: Replica of Pramoedya's Room, April 2018 - Photograph by Kef