SILENCE PROCESSING
A book composed of poems by Emi Suy, Ayat Sunyi, I received a few days ago. Read it by installing, because in my opinion, reading a poem at the same time differently with the slowly.
Emi Suy plans to publish a "silent" trilogy. The book Alarm Sunyi is his predecessor, discussed at the Kite Museum last year. Later will be born a third book which (of course) is silence.
Silence in the "hands" Emi has become the subject. The words and meanings are so flexible: twisted, kneaded, slammed, hugged, melted, made friends, deposited ... yes, getting so many roles. Emi from the beginning wants to cultivate silence and even unravel the secrets of silence. Various experiments are conducted, whether silence will change shape, manifest, multiply, shrink to the core, be thesis or antithesis.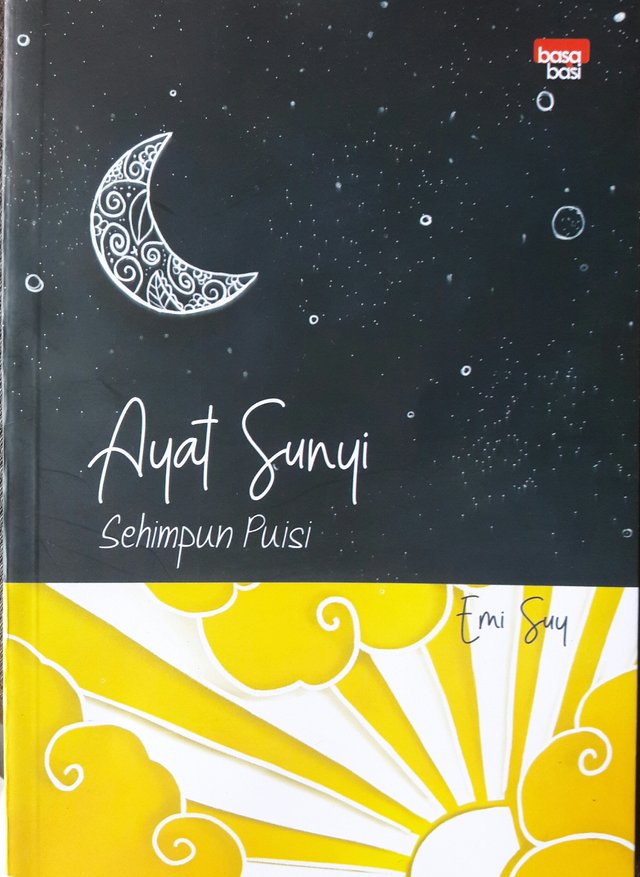 Does silence have matter or gender; whether quiet can be spoken to interactively; is it desolate or nirmakna? With poetry tactics, Emi tries to uncover the secret. In one or two lonely poems, it may happen because Emi feels deserted so it needs to fight back. In the next moment, without having to know the complete secret of solitude, his "hope" changed. Silence became a blessing because willing to be a friend who is very good at adjusting, and Emi gives the container along with the exploration creativity.
Up here, I just read the introduction of the poet, and recognize the purpose of Emi working on the silence: essentially and aesthetically.
The lute of the harp in the chest of silence - sometimes silent is difficult to understand - the silence of the back of the eye is silent - the silence grows in the spring - the silence hangs out of the leaf - to see the silence of its own face - the silence of others glittering - itself consists of what? - perhaps silence is like air - silence is the power of the heart - the night of celebrating the silence of returning to the arms of tiny hands - weeping cry - I am loose from the silent stalks - are you lonely? - God, now I'm back to silence.
The silent identity I quoted from almost all of the "Silent Verses" of Emi Suy, suggests my guess before reading the preface. In addition to being an object and literally meaningful, "silent" is also subject and metaphorical. My next guess, while writing this "Silent Verses" of glow, the "silent" idea in the head of the poet is pouted so that "anything" of silence (other than "luxury" for Emi) will salto in the realm outside definition. Silence becomes wild, and like Mrs. Gendari, will pour thousands of deserted children with various roles.
For that Emi needs to stop on the third book, that too with the orientation of the silence that breaks away from the ego to master. What does it mean: silence is the peak of the crowd for the deaf?
(Kef)