KuCoin nice trading interface
I did not used KuCoin (https://www.kucoin.com) since the time of the Red Pulse listing. I saw on coinmarketcap that the price of the KuCoin Shares went down quite a bit and decide to have a look at the exchange. When I opened the KuCoin trading interface I had a nice surprise: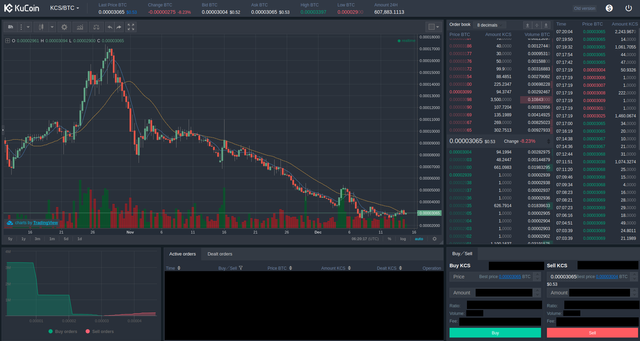 This is very nice! It uses the charts from trading view and it really looks similar to Binance. I think I will do my trading here more and more often. Moreover it looks like KuCoin is making a minimum (this is my optimistic view, do not take it as a suggestion! Use your own brain!) so I decided to start accumulating KuCoin Shares.
24 h volume on KuCoin is 510.73 BTC at the moment (https://coinmarketcap.com/exchanges/kucoin/). I really look forward to get my fee splitting quota!
(Disclaimer: This is my personal opinion. Do not take this as a trading advise.)