Salah satu kuliner roti terfavorit di Bandung (One of the most favorite bakery in Bandung)
Selamat malam stemian? Gimana kabarnya, mudah-mudahan selalu sehat ya? Karena kalau kita tidak sehat kita akan kurang nafsu untuk makan dan beraktivitas.
Kali ini saya ingin memperkenalkan salah satu kuliner di Bandung yang banyak diburu masyarakat khususnya pendatang dari luar kota. Apa dan dimanakah itu? Ini merupakan salah satu kuliner roti di Bandung yang sangat terkenal. Kuliner ini bernama Vitasari bakery (roti,kue & taart) berada dipusat kota tepatnya dikomplek Kurdi (ruko) no. 49 Bandung.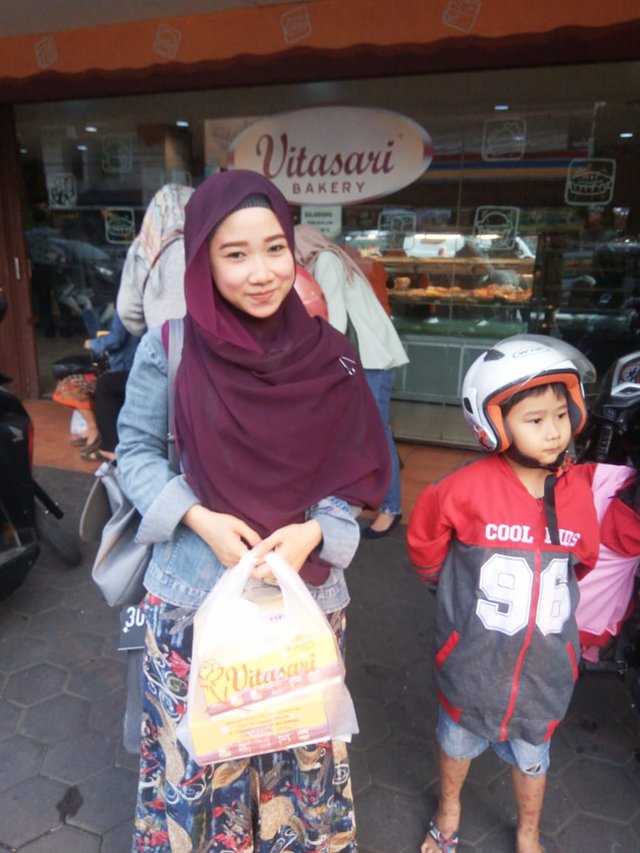 Kenapa kuliner ini banyak diburu masyarakat, sebab selain harganya terjangkau murah, rasanya pun tak kalah nikmat dengan toko roti lainnya, bahkan menurut saya lebih enak. Harganya pun bervariasi mulai dari harga Rp. 4600 - Rp. 7000 untuk roti isi. Selain roti ditoko ini dijajakan jajanan pasar seperti lemper, agar-agar, bubur sumsum, dan lain sebagainya. Juga tersedia bolu-bolu ulangtahun dan makanan ringan kemasan.
Ini merupakan beberapa contoh roti yang ada di Vitasari. Ada roti kulit nangka isi keju, roti kulit nangka isi cokelat, roti isi daging sapi, roti pizza, roti isi baso, roti isi jagung dan lain-lain.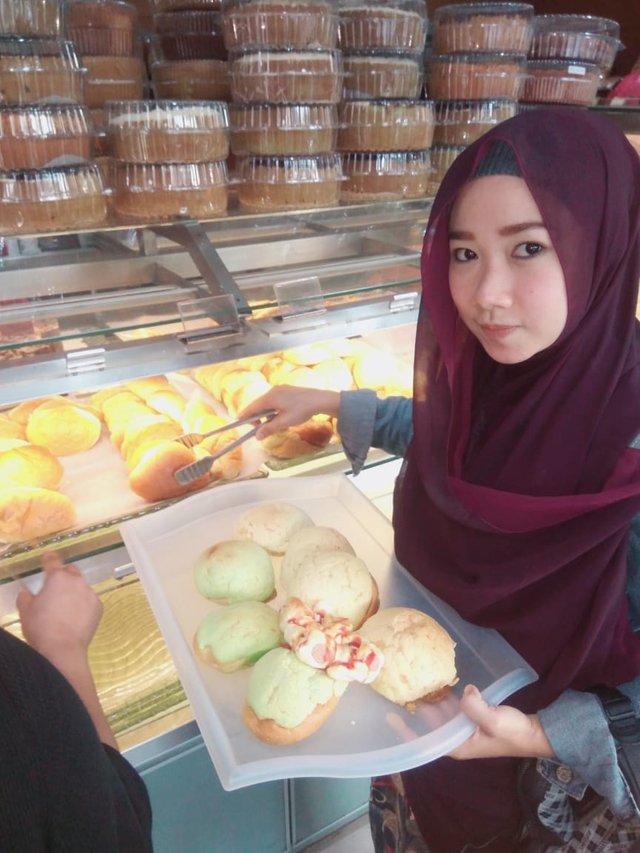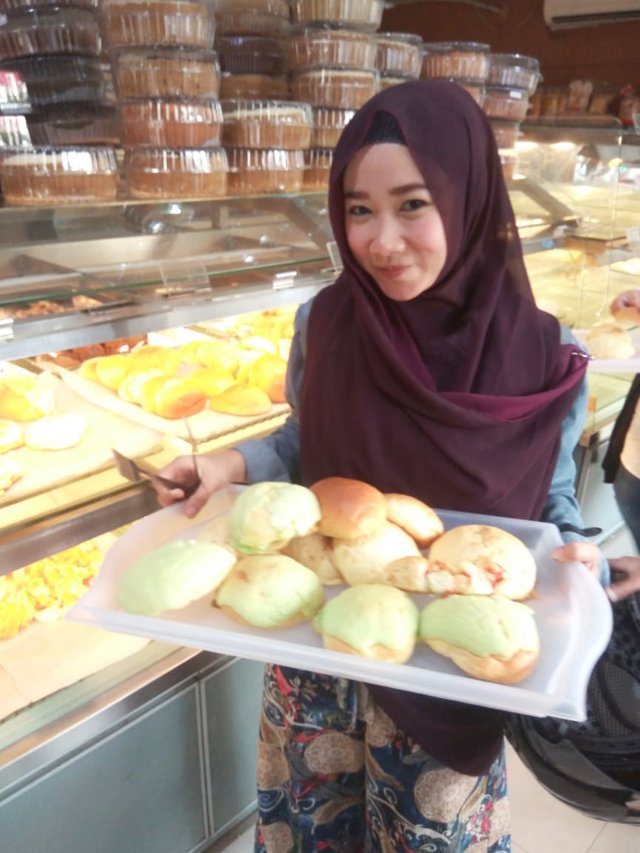 Untuk para pecinta kuliner dimana pun berada jika berkunjung ke Bandung coba sempatkan untuk mengunjungi dan mencicipi kuliner roti yang satu ini. Saya yakin anda semua akan tertarik untuk kembali lagi membeli roti Vitasari. Anda pun bisa menjadikan roti Vitasari ini sebagai oleh-oleh kuliner khas Bandung.
Sekian info kuliner dari saya. Selamat mencoba.
#kubukutubuku
Good night stemian? How is it, hopefully always healthy huh? Because if we are not healthy we will have less appetite to eat and move.
This time I want to introduce one of the culinary in Bandung that many people hunted especially migrants from out of town. What and where is it? This is one of the most famous culinary bakeries in Bandung. This culinary named Vitasari bakery (bread, cake & taart) is located in the center of the city dikomplek Kurdi (ruko) no. 49 Bandung.
! [IMG-20180602-WA0010.jpg] (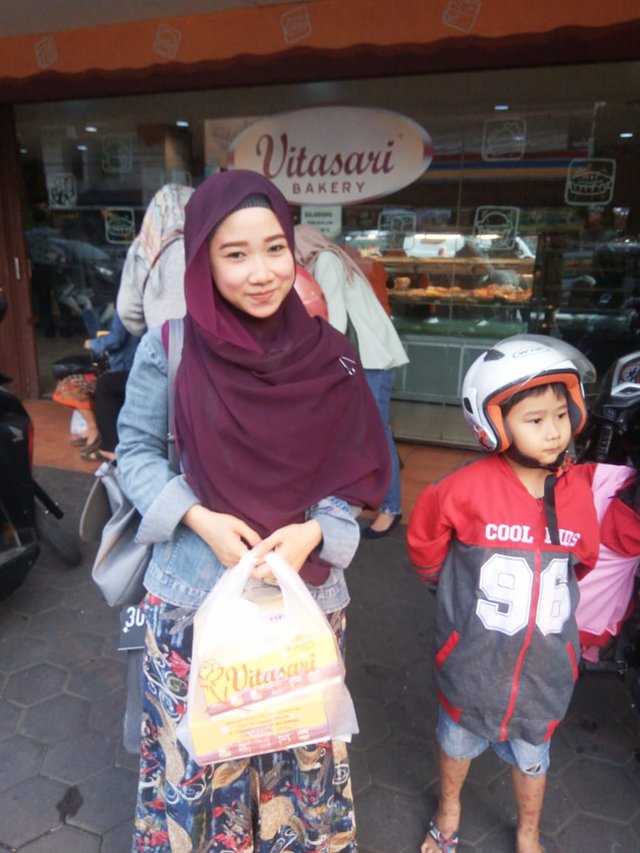 )
Why culinary is much hunted by the community, because in addition to affordable affordable prices, it was no less delicious with other bakeries, even in my opinion more comfortable. The price also varies from the price of Rp. 4600 - Rp. 7000 for sandwich. In addition to bread in this shop peddle market snacks such as lemper, agar, marrow porridge, and so forth. Birthday cakes and packed snacks are also available.
Here are some examples of bread in Vitasari. There are cheese jackfruit cheese bread, brown jackfruit brown bread, beef sandwiches, pizza bread, baso sandwiches, corn bread and more.
! [IMG-20180602-WA0008.jpg] (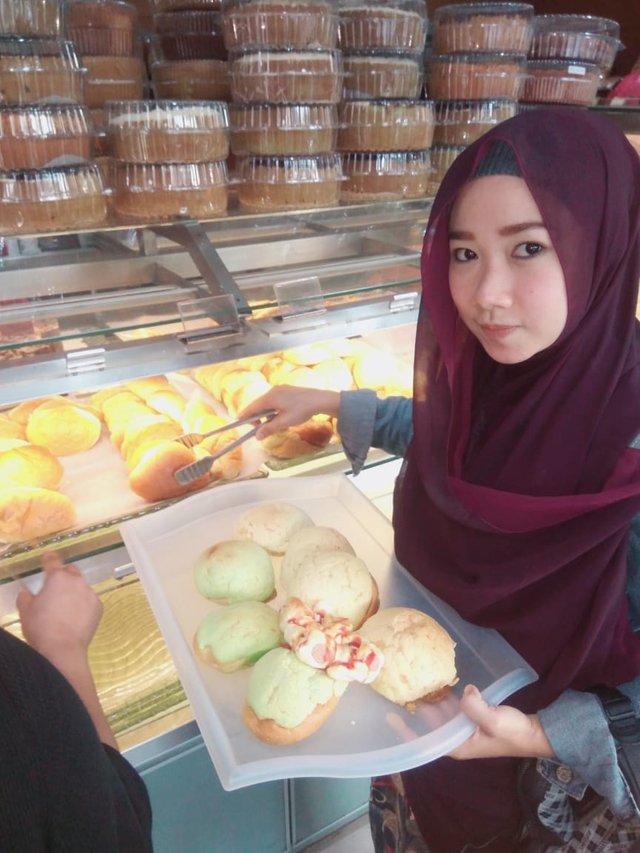 )
! [IMG-20180602-WA0009.jpg] (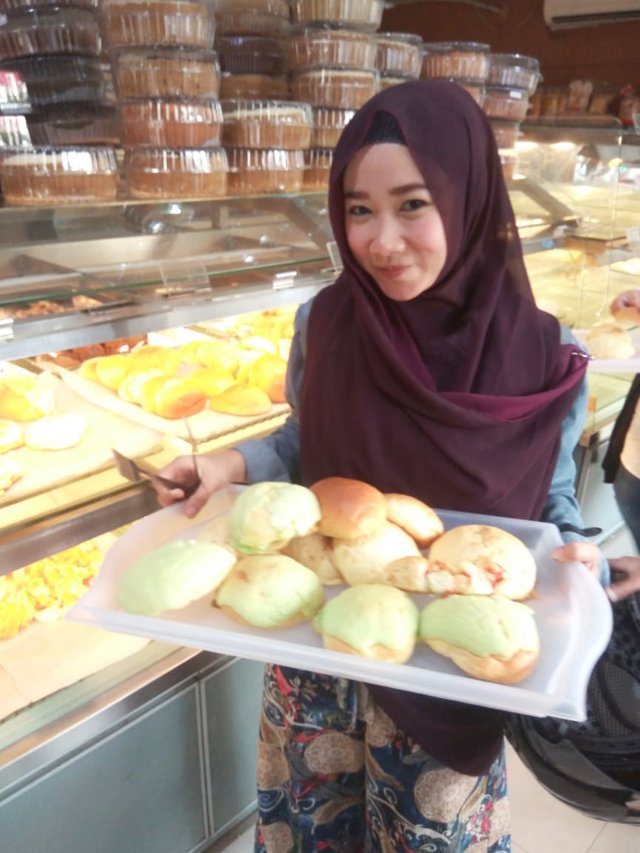 )
For culinary lovers wherever located if visiting Bandung try a time to visit and taste this culinary bakery. I am sure you will all be interested in going back to buy Vitasari bread. You can also make this Vitasari bread as souvenirs typical Bandung.
A lot of culinary info from me. Good luck.
#kubukutubuku