Labuan : Used Pawn, Return Home.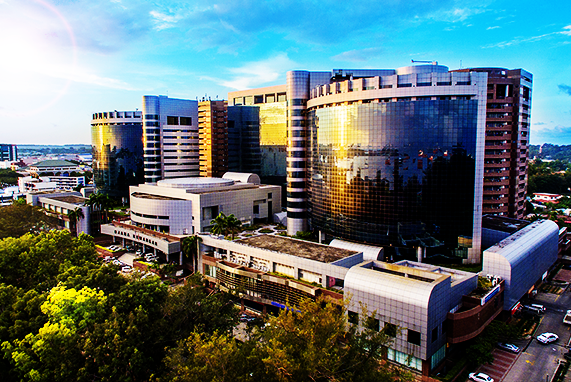 Labuan need to put both leg in the sabah political and economic development plan. Remaining silo or one leg with federal is status quo. Federal don't have its whole heart for labuan as much as we hope or think. Like wise for Sabah State, if there is no genuine drive to see effort from labuanites of returning back to the state. The only way forward for labuan and being relevant in the regional growth is to have labuan out of status quo which means making a big leap returning back to where she is suppose to be at ; being part of overall sabah state future.
When it comes to tourism, the tourism growth in labuan can further accelerate when the bridge is sorted out. Labuan becomes the main airport to service nearby mainland tourism adventure product. Labuan industry play can play a greater role by being the bridge in tourism gap for rural tourism and all tourism potentials at a nearby mainland tourism destination. As for now, a mindset change for industry player in the island is needed to work on branding strategy and operational policy level.

It would be great Labuan has thematic, business too that is entertainment and youth-oriented as that capture very specific market interest. Or perhaps casino as an option if....

Strengthen a specific role for Labuan in the oil and gas industry so Labuan remains relevant. Example ship bunkering, break-in bulk etc Or any other that a collective experts can recommend to ensure that Labuan is along with the state oil and gas development plan.

The need to focus on the growth of SME specialized manufacturing, processing, repackaging and fabrication industry in Labuan to create more job opportunity, That is not just for oil and gas but other product related to ensuring the increase of content creation as an extension to what is plan for the state. This will increase shipping activity in Labuan. Special tax incentive for the investor is needed to attract investor.
All this with the consideration that the bridge is in place, as business activity in Labuan can then be justified with economic of scale since Labuan can leverage on nearby town population.
Over time, more housing and development will be at menumbok which in turn makes Labuan a crucial logistical hub to serve sabah southwest nearby town, it's fisheries industry, the agriculture industry in keningau. and tenom and put Labuan tourism in the mainstream by bridging mainland tourism product and destination.
Note: To see this through, it requires Labuan to be serious with positioning its two legs in sabah. Hence, Change the status quo. When such status has change, the game changed and she plays a huge role in the state and regional growth.
Labuan has so many other strength that would benefit the state from duty free to IOFC, coming home would strengthen both shore.
As the local labuan assemblymen has repeatedly said, Labuan- Sabah Berpisah Tiada. If that is what is being felt deep in her people's heart, return home la. Formalized it.
Posted using Partiko Android