Over the Sea to Skye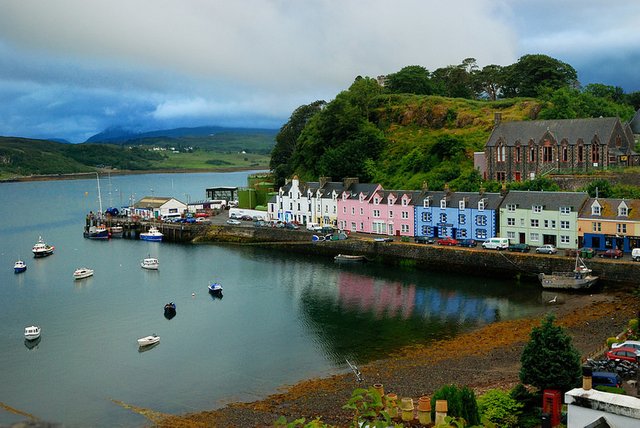 When someone visits Scotland one of the first questions or suggestions they will be given will be "have you been to Skye?"
It's a lovely island. Stunning landscape. Easy to get to.
What's not to like?
This is Portree (Port Righ in Gaelic) largest town on the island.
Very colourful, very pretty, very touristy.
Worth a visit - but then go to someplace real like Uig up the road.