Landscape Photography Entry for Tuesday
Here is my entry for today's landscape photography contest sponsored by @photocontests and @juliank
As you make your way to the top of Rysy, the second highest mountain in Slovakia there is this bus stop. The sign states that the bus will only stop here if you ring the bell for the driver - or flag the bus down. Maybe the bust didn't run on the Sunday I was there, but I waited for three hours and it never came.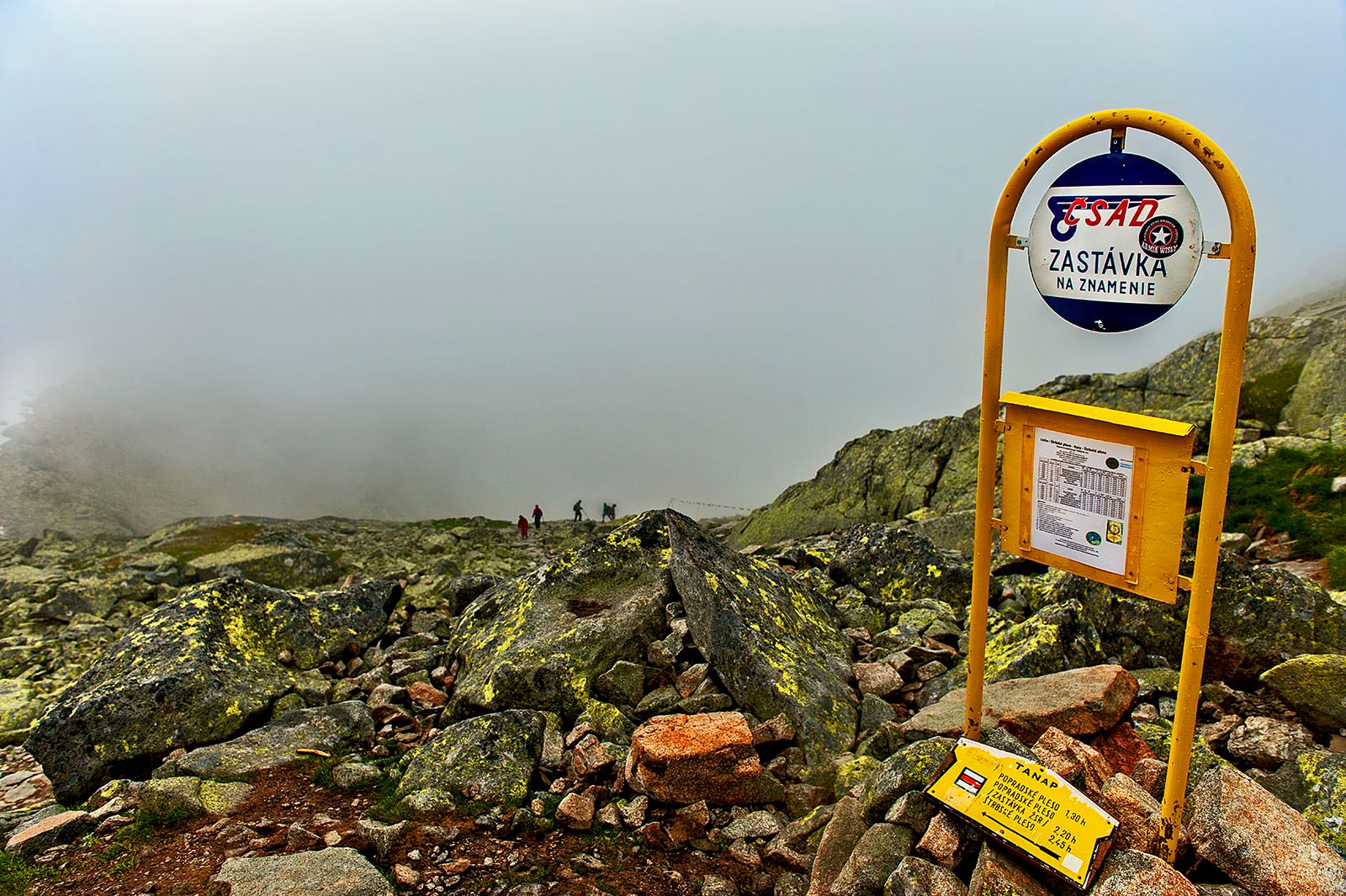 This peak is on the border with Poland, so you can walk across that border easily from the top. Rysy is the highest mountain in Poland.
I took this photo with a Nikon D3.
Thanks for looking. Enjoy