Steemit Live English Classes coming soon!
Hi I am Dflo, and I can help you take your English skills to the next level. I will be offering a new service right here on Steemit using DLive! Come to my DLive shows to ask me questions, practice talking to me, or to meet me so that you can set up time to talk to me over Skype or other video chat.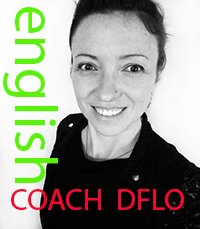 For Steemians, By a Steemian!
I coach people from all over the world, using video chat. Many of these people work for American based companies and want help improving their skills, so that they can improve their careers. I also coach people on other communication skills such as conflict management, personal development, setting goals, creating strong project teams, developing large projects, and more. I think it would be very fun to help Steemians , too!
I want to help International Steemians
improve grammar on posts
build relationships across the platform so that you can grow your account
get better at chatting with people in chat rooms
understand American etiquette in chat, conversation, and posts
improve your professional life, too!
This is perfect for those who already speak some English. I can help you with
using Discord
making great Steemit comments
making friends with English speakers
cultural information
slang
idioms
casual conversation
grammar
small talk
pronunciation
How does it work?
If you use Gina, add me to your follow list. Then you will get notifications when I am planning to go Live

I will use DLive to have real conversations with willing volunteers! I will correct your grammar, give you tips on pronunciation, and answer questions in chat about things like cultural norms, idioms, slang, and so on. I will also choose a theme to teach you about that week, and I will try to use real examples from Steemit and Discord whenever I can, to help you reach your goals here on Steemit!

Join my Discord. This is still under development. Joining it will be another way to find out what I am up to. I will also host voice chat , too! You can also ask questions there, and set up your own personal video chat appointments with me.
Special thank you to my friend @ayushthedreamer for helping me develop this idea!
We will be learning as we go along! Please feel welcome to give me ideas and feedback in the comments below, or in the Discord!
Native English speakers can come join the fun, too!
What a chance to create stronger international friendships right here on Steemit! I strongly encourage my native English speaking friends to come hang out during the live sessions too! There, you can help explain idioms and cultural norms, especially if you are from the UK or AUS or NZ! The more friends we make, the stronger this platform is... so I say lets help each other , no matter where we are!
Thank you!!
xo,