LEARN AND EARN CONTEST ENTRY:S- SUNFLOWER
Do you know that sunflower is also known as a happy flower? It resembles the sun which is associated with warm, hope and happiness. It is a symbol of energy and fertility.
The spiritual meaning of sunflower is loyalty and longevity.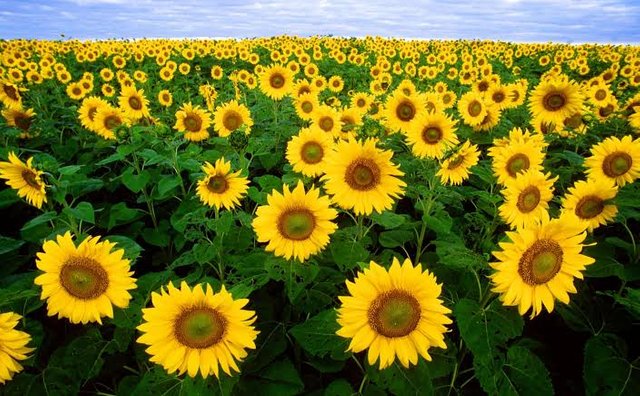 Image Source
     BENEFITS OF SUNFLOWER 

Sunflower is an important source of food. It's oil is a valued and healthy vegetable oil.

Sunflower seed is enjoyed as a healthy tasty snacks. They have enough vitamins and minerals. They are rich in selenium, potassium, zinc, magnesium and iron.

Sunflower seeds improves digestion etc.
I'll like to nominate @jaynie to join this contest.
To know more about the rules guiding this contest please click the link below :
https://steemit.com/contest/@emjoe/learn-and-earn-contest-everyone-is-a-winner