Review of KANTIN BU SUM (BU SUM CANTEEN) // [Bilingual]
You're being broke but still want to eat good and healthy food?
You have not much money but you still want to satisfy your appetite?
If yes, then eating in "Kantin Bu Sum" is one of the right choices. Here we can find very tasty home cooking, healthy, and most importantly: CHEAP, foods.
Various types of ocean fish, vegetables, processed chicken, omelettes, etc., are available here.
If you happen to be around Kalibata or South Jakarta, it will be fun if you stop by this Kantin Bu Sum and try to eat there. Guaranteed you will not be disappointed ....
With Love And Cheers ... ☕🥂❤
ZR
=====================
###BAHASA INDONESIA###
Anda sedang bokek tetapi masih ingin makan makanan yang enak dan sehat?
Anda tidak punya banyak uang tetapi Anda masih ingin memuaskan selera makan Anda?
Jika ya, maka makan di "Kantin Bu Sum" adalah salah satu pilihan yang tepat. Di sini kita dapat menemukan masakan rumahan yang lezat, sehat, dan yang paling penting: MURAH.
Berbagai jenis ikan laut, sayuran, ayam olahan, telur dadar, dll., tersedia di sini.
Jika Anda kebetulan berada di sekitar Kalibata atau Jakarta Selatan, tidak ada salahnya jika Anda mampir ke Kantin Bu Sum ini dan mencoba untuk makan di sana. Dijamin Anda tidak akan kecewa ....
With Love and Cheers... ☕🥂❤
ZR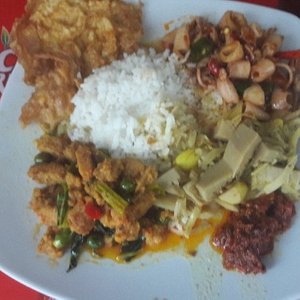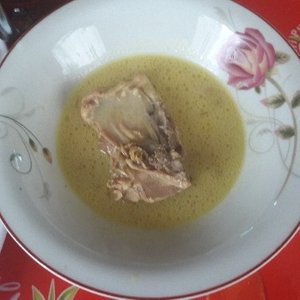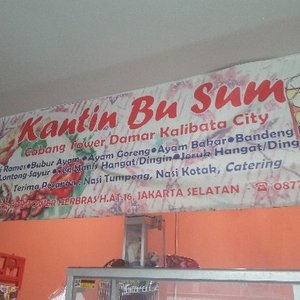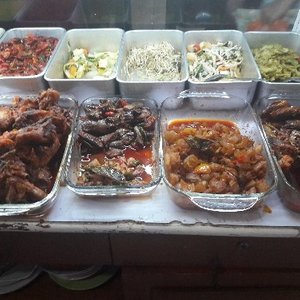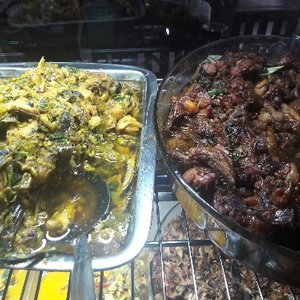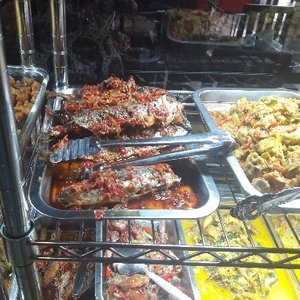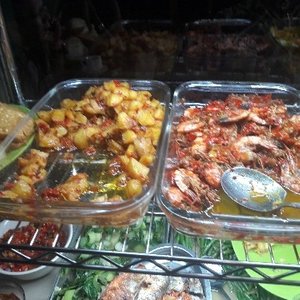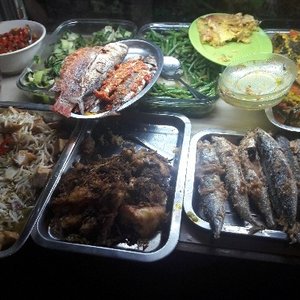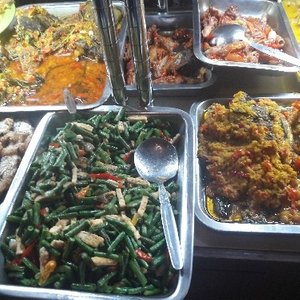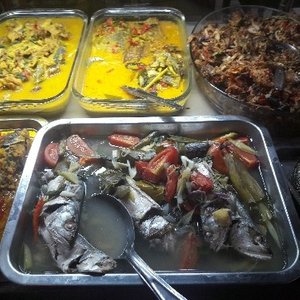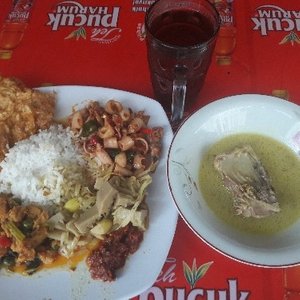 ---
| Restaurant Name | KANTIN BU SUM (BU SUM CANTEEN) // [Bilingual] |
| --- | --- |
| Address | Apartemen Kalibata City Tower Damar Jalan Raya Kalibata, Rawajati, South Jakarta City, Jakarta, Indonesia |
| Location | -6.257237600000001, 106.85332640000001 |
| Type of Food | Local |
| Occasion | Lunch |
| Time of Day | Daytime |
| Price Range | Low |
| Rating | 5 |