Review of MIE AYAM BANGKA [BANGKA CHICKEN NOODLES]
Are you a fan of noodles...?
Speaking of noodles, in the area of South Jakarta, in addition to Bakmi GM which is already very famous, there is a noodles restaurant that is very worth a try because of the taste of cuisine that is very delicious ...
And the Noodles restaurant is Mie Ayam Bangka [Bangka Chicken Noodles]...
In this restaurant we can find various types of dishes made from raw noodles that are practically all worth a try: from Bangka chicken noodle itself to fried Bihun noodles and fried capcay which is also very wow ...
In addition to its tasteful cuisine, the restaurant of Mie Ayam Bangka is also very interesting because of its clean and spacious place, and its very friendly and fast service.
There's nothing wrong if you stop by this restaurant when by chance you are in the area of Kalibata, South Jakarta, and you're not want to eat rice or bread ...
Guaranteed your appetite will be best satisfied ...
Regards & Cheers ...
ZR
=================
#BAHASA INDONESIA###
Anda penggemar mie...
Berbicara tentang mie, di kawasan Jakarta Selatan, selain Bakmi GM yang memang sudah sangat terkenal itu, ada sebuah restoran Mie-Mie an yang sangat layak dicoba karena rasa masakannya yang juara...
Dan restoran Mie itu adalah Mie Ayam bangka...
Di restoran ini kita bisa menemukan berbagai jenis masakan berbahan baku mie yang praktis semuanya layak dicoba: mulai dari mie ayam Bangka itu sendiri hingga bihun goreng dan capcay goreng yang juga yahuud...
Selain masakannya yang berselera tinggi, restoran Mie Ayam Bangka juga sangat menarik karena tempatnya yang bersih dan luas, serta pelayanannya yang sangat ramah dan cepat....
Tidak ada salahnya anda mampir ke restoran ini jika kebetulan sedang berada di daerah Kalibata, Jakarta Selatan, dan Anda sedang tidak ingin menyantap nasi atau roti...
Dijamin selera dan nafsu makan Anda terpuaskan...
Regards & Cheers...
ZR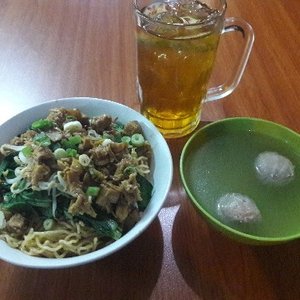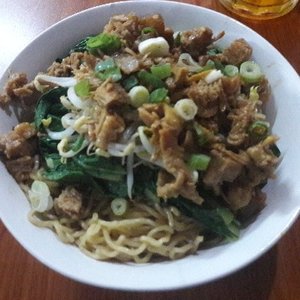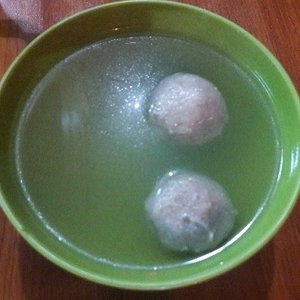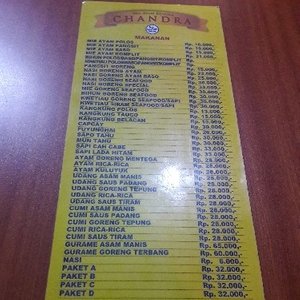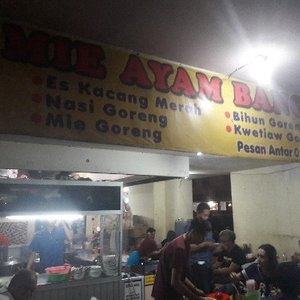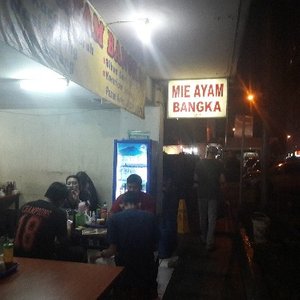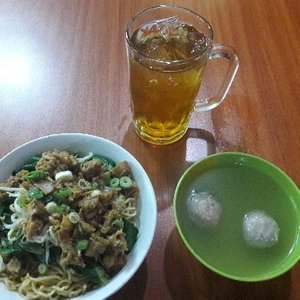 ---
| Restaurant Name | MIE AYAM BANGKA [BANGKA CHICKEN NOODLES] |
| --- | --- |
| Address | Apartemen Kalibata City Tower Flamboyan Jalan Raya Kalibata, RT.9/RW.4, Rawajati, South Jakarta City, Jakarta, Indonesia |
| Location | -6.2564634, 106.85254920000001 |
| Type of Food | International |
| Occasion | Dinner |
| Time of Day | Evening |
| Price Range | Medium |
| Rating | 5 |