Crazy diamond - From the the dark side into light // LMAC #13
Mein Beitrag für die #letsmakeacollage Challenge - Runde 13 von @shaka
---
[GER]
Oha, ein Regenbogen. Angeblich liegt am Ende immer ein Schatz. Ich hab es noch nie ans Ende des Regenbogens geschafft. Jedesmal war der Regen schneller Weg. ;)
Der Schatz am Ende war meine erste Assoziation. Wie man bei den anderen Beiträgen sieht, war ich nicht der Einzige. Einhörner und Pferde sollten auch genügend eingereicht werden, so meine Vermutung.
Meine nächste Idee war Pink Floyd mit ihrem legendären "The dark side of the moon" Album und dem ebenso legendären Plattencover. Ich hatte das Poster vor Jahren in meinem WG-Zimmer sehr lange an der Wand hängen.
---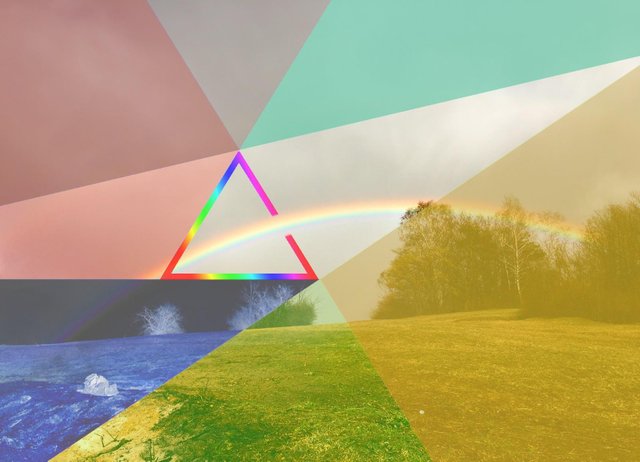 ---
Das Cover diente als Inspiration, wie man unschwer erkennen kann. Der Song "Shine on you crazy diamond" gehört für mich gefühlt mit auf die Platte. Nicht nur wegen dem zum Cover passenden Titel.
Das sind nun meine Interpretationen, die während dem Hören entstanden sind. Da ich mich nicht entscheiden kann, zeige ich euch einfach drei Versionen.
---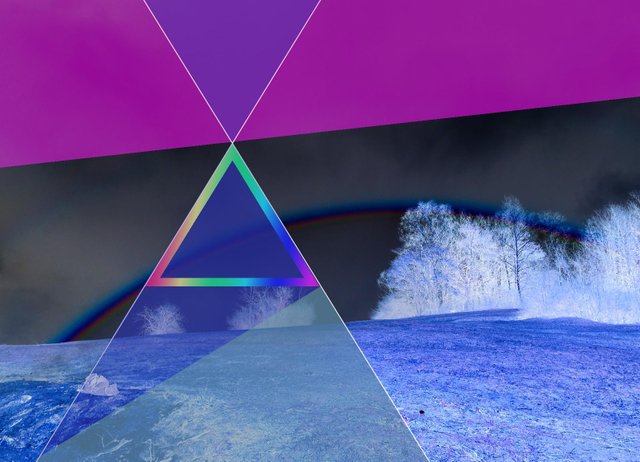 ---
Alle weiteren Infos zur #letsmakeacollage Challenge von @shaka findet ihr hier.
---
[ENG]
My contribution for #letsmakeacollage challenge round 13 by @shaka
Apparently there is a treasure at the end of the rainbow. I've never made it to the end. Each time the rain stopped to early. ;)
Nevertheless, the treasure at the end was my first association. As you can see in the other contributions I was not the only one. Unicorns and horses should also be submitted sufficiently, so my guess.
My next idea was Pink Floyd with her legendary "The dark side of the moon" album and the equally legendary cover. Years ago I had the poster hanging on the wall in my shared room for a very long time.
---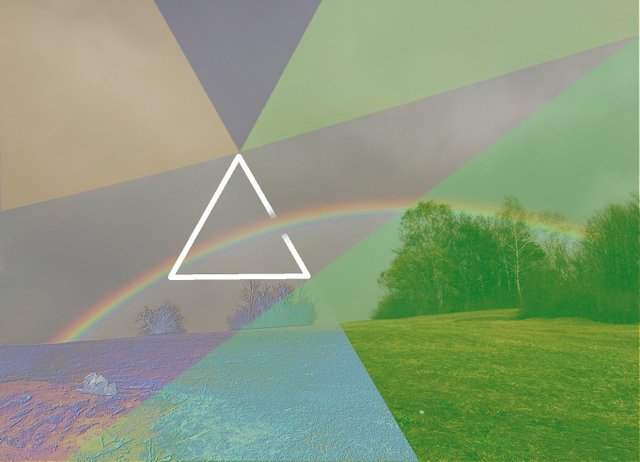 ---
The cover served as inspiration, as you can easily see. I feel the song "Shine on you crazy diamond" should also be on this album. Not only because of the title which matches the cover perfectly.
These are my interpretations, which were created while listening to the fantastic music of Pink Floyd. To be honest, I can't decide for my favorite and just show you three interpretation.
---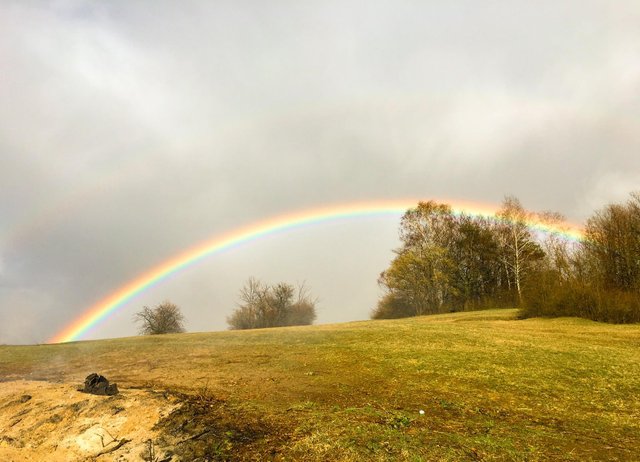 Original picture by @shaka
---
All other sources brain and music ;)
---
All further information for #letsmakeacollage challenge by @shaka you may find here.