LMAC #14 - Colouring and hiding eggs // Eier anmalen und verstecken // 1 STEEM Easter egg inside
My contribution to #letsmakeacollage Challenge by @shaka
Meine Beitrag zur #letsmakeacollage Challenge von @shaka
---
---
[ENG]
Easter traditions - Give away decorated eggs
I just finished my preparations for Easter. I've painted a lots of eggs and hid them in the forest.
Giving away colorfully painted and decorated Easter eggs is an ancient tradition. Did you know the reason, why we give each other colorfully painted Easter eggs today. According to the Wikipedia article, no eggs were allowed to be eaten during Lent. They were cooked to preserve them. To distinguish old from young eggs, they were stained differently. On Easter Sunday at the end of Lent eggs of such different colours were on the table.
---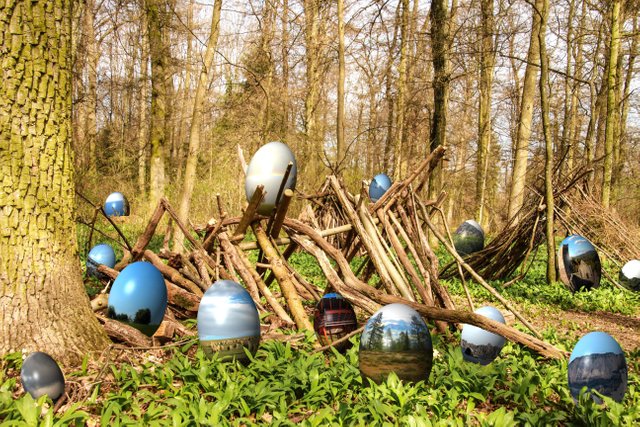 ---
For the collage, I painted a few eggs with particularly beautiful motifs and hid them in the forest. Most of the motifs should look familiar to you. ;)
The hiding places are not really difficult, it would be a pity to hide the beautiful eggs from view. To get the Easter feeling - there is an "Easter egg" hidden in the picture. Whoever finds it first may keep it and will be rewarded with 1 STEEM.
Have fun searching!
All further information and how to contribute to #letsmakeacollage Challenge by @shaka you may find here.
---
---
[GER]
Ostertradition - Bunt bemalte Eier verschenken
Gerade bin ich mit meinen Ostervorbereitungen fertig geworden. Die Eier sind bemalt und schon im Wald versteckt.
Bunt bemalte und verzierte Ostereier zu verschenken, ist eine uralte Tradition. Sehr interessant finde ich die Ursache, warum wir uns heute bunt bemalte Ostereier schenken. Laut dem Wikipedia-Artikel durften während der Fastenzeit auch keine Eier gegessen werden. Um die Eier haltbar zu machen wurden sie gekocht. Damit man alte von jungen Eiern unterscheiden konnte, hat man sie unterschiedlich angefärbt. Am Ostersonntag zum Ende der Fastenzeit hatte man so verschieden gefärbte Eier auf dem Tisch.
---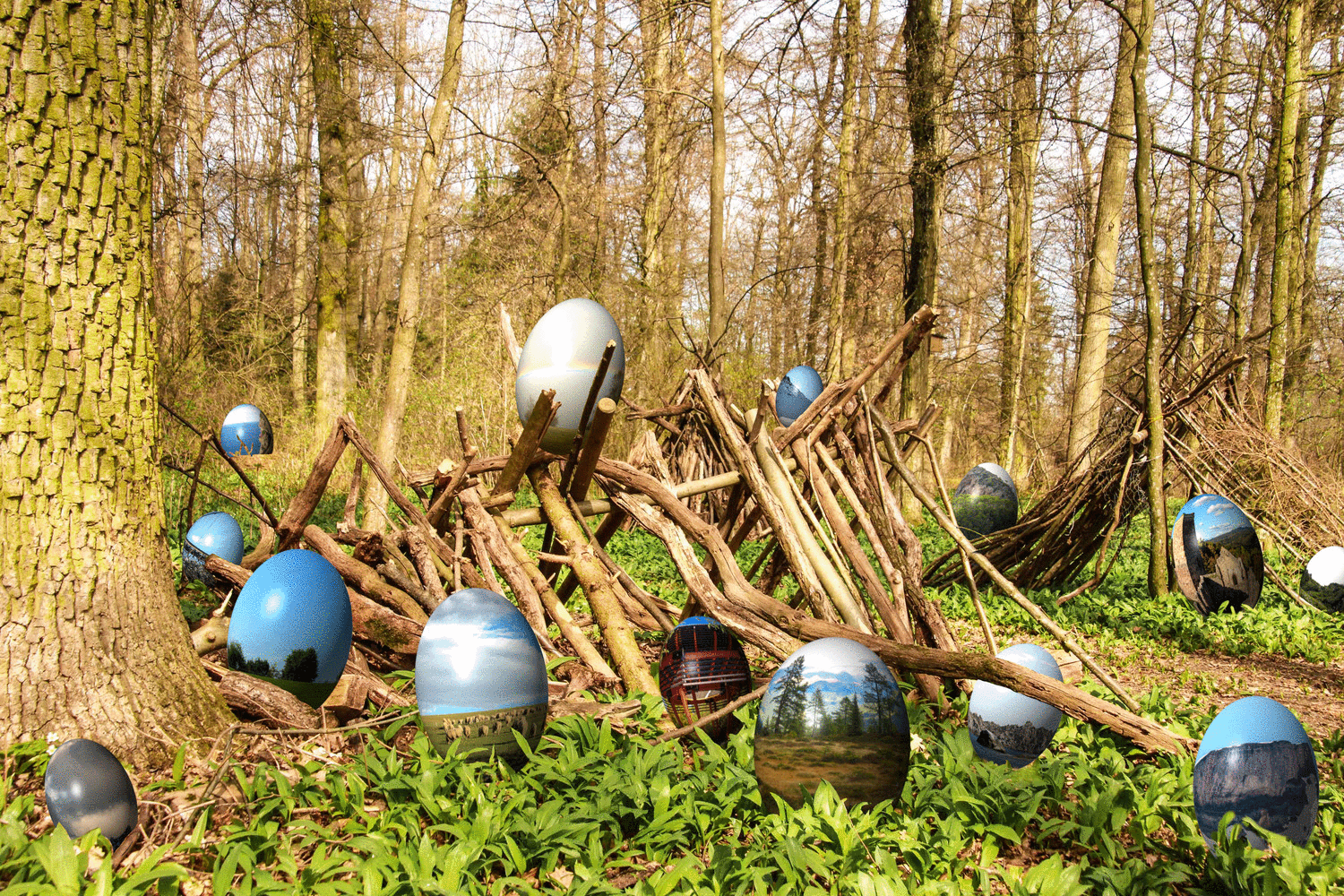 ---
Für die Collage habe ich ein paar Eier mit besonders schönen Motiven bemalt und im Wald versteckt. Den meisten sollten die Motive bekannt vorkommen. ;)
So wirklich schwierig sind die Verstecke nicht, es wäre definitiv zu schade die schönen Eier nicht sehen zu können. Für die Spannung ist im Bild ein "Easter egg" versteckt. Wer es als erster findet, darf es behalten und wird mit 1 STEEM belohnt.
Viel Spass beim Suchen!
Alle Informationen und wie du bei der #letsmakeacollage Challenge von @shaka teilnehmen kannst, findest du hier.
---
Sponsored ( Powered by dclick )
Check out share2steem. You can earn Steem by posting...